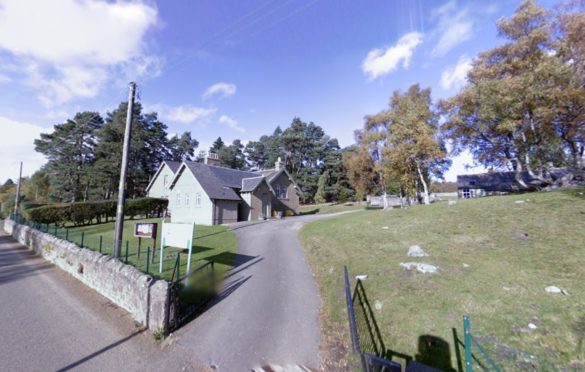 Angus councillors have consigned two glens schools to the history books – despite a last-ditch bid to hang on to the area's most remote primary.
Under a decision taken by children and learning committee members in Forfar on Tuesday – and immediately ratified by a special meeting of the full Angus Council – Lethnot and Tarfside primaries are to be closed,
The catchment will be incorporated within that of Edzell primary, which is to increase in size with a £1.5 million extension also approved by elected members.
The closure decisions were described as a sad but necessary part of the authority's ambitious 30-year Schools for the Future programme, which earlier this year saw a u-turn on plans to shut Stracathro primary and move its children to Edzell.
Tarfside's roll has fallen steadily from a peak of 14 children in 2009 to zero in August 2017 and closure will save the council more than £125,000 a year.
Lethnot has been mothballed since 2016 and annual savings from its closure will be around £130,000.
Children and learning convener Derek Wann said: "I recognise that school closure decisions can be emotive.
"However, the proposal has clear educational benefits and also allows the council to deliver best value," added the Arbroath East and Lunan Conservative.
Brechin and Edzell Independent member and former council leader Bob Myles brought forward an amendment to mothball Tarfside, but was thwarted in his bid after failing to find a seconder.
He told the committee: "I have some reservations, and I agree that the education of the children is paramount.
"But in the situation of Tarfside we are speaking about a rural school in a remote location – the most remote school in Angus.
"Taking away the facility altogether removes any opportunity the community has to re-open the school if the situation changes and there are enough pupils.
"The school also provides a community hub for families in the glen and if this opportunity is lost forever then that is a big disappointment," he added.
Brechin and Edzell SNP councillor Kenny Braes said: "I have mixed feelings about this and might have supported Councillor Myles, but at the end of the day nothing has changed in Glenesk over many years so I don't see anything but a very small roll going away into the future and I don't think we can avoid this sad decision."
The closure decisions must now be sent to Scottish Ministers for ratification.