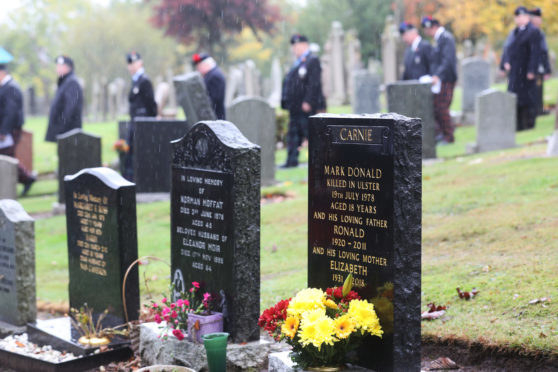 A sister has said a final goodbye to her brother, 40 years after he was killed in an IRA bomb blast.
Private Mark Carnie from Brechin was killed just six weeks from finishing his first tour of duty in Northern Ireland in 1978.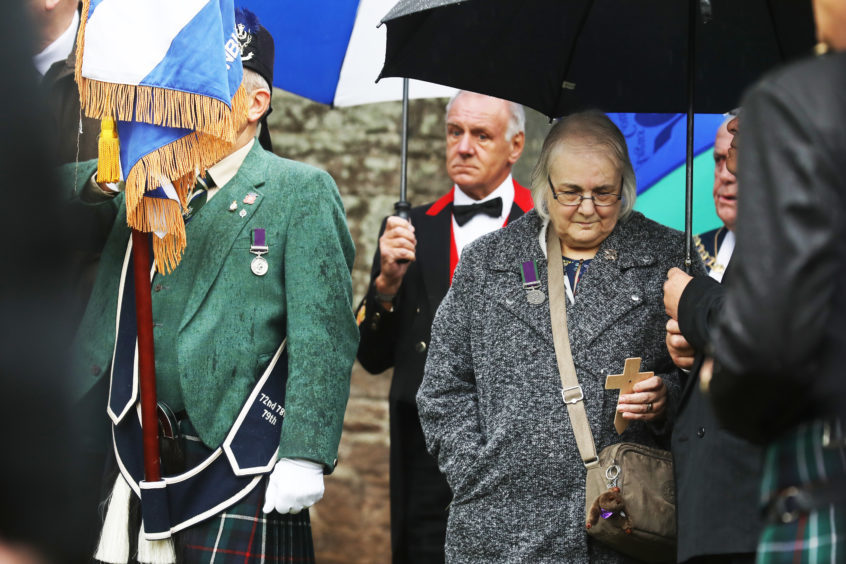 The soldier was just 18 when he died after a bomb that had been built into a wall was remotely detonated as his foot patrol passed by in Dungannon.
Four decades on, a memorial service was held at Mr Carnie's grave in Brechin on Saturday and attended by his sister Rhonna Hampton.
The mum-of-two was heavily pregnant with her first child at the time and was kept at the back of the funeral by her own mother in 1978 because of concerns for her health.
She said the weekend's event had given her a sense of closure.
"It doesn't seem like 40 years ago he was killed – there are times when it feels just like yesterday," she said.
"I do wish I had been at the graveside 40 years ago but I don't know how I would have handled it.
"Today has allowed me the opportunity to say a final goodbye and the chance of closure.
"He died doing something he loved but that doesn't make it any more difficult."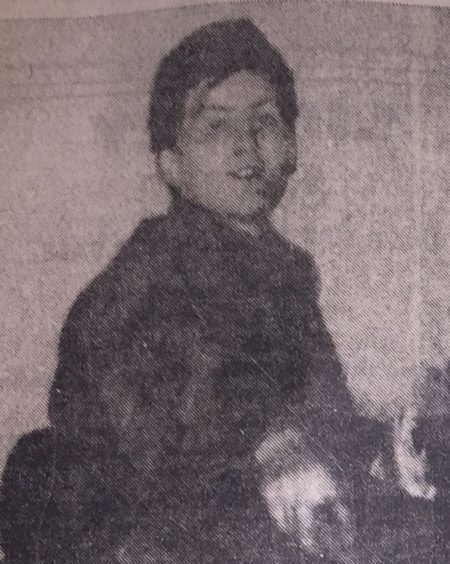 Mr Carnie was always keen to join the army and enlisted in the boys' service when he left Brechin High School at 16.
He went first to the Bridge of Don Barracks in Aberdeen and then to Kirknewton.
The Black Watch soldier was attached to the Queen's Own Cameron Highlanders at the time of his death on a tour of duty in North Armagh.
His former patrol commander Steven Wilson lives in Wales and wanted to see his grave in Brechin.
He started making plans to visit and the trip blossome into a full ceremony and mini-parade.
Mrs Hampton said it meant a lot to know that her brother was still remembered so fondly.
"My mum and dad were fun-loving parents before this happened and it changed them," she said.
"Family gatherings are the most difficult. I often wonder if Mark would be married with children if things were different.
"I knew the armed forces was like a family but I didn't realise just how strong it was until today.
"I think it's wonderful that Mark's memory still lives on among his comrades."
Among those paying their respects was Bobby Costello from Dundee, who served in the Queen's Own Highlanders alongside Mr Carnie in 1978.
Mr Costello said the ceremony was a "fitting tribute for a hero".
He said: "This isn't something that happens every day and we've people here who haven't seen each other for 40 years.
"We all want to pay our respects and it's an opportunity to let Rhonna know that Mark isn't forgotten.
"We remember these guys on a daily basis.
"When a comrade is killed in action it hurts like hell but you have to carry on serving.
"You don't get the chance to grieve and pay your respects.
"Today gives everyone a chance to say goodbye."
Brechin and Edzell Conservative councillor Gavin Nicol said: "It has been a privilege to help organise this event.
"Although I did not know Mark personally, I was working in Brechin at the time he was killed, and those who knew him spoke very highly of him.
"Ceremonies such as these allow us to reflect on those who have been killed on active duty, and honour their service and sacrifice."
The ceremony was conducted by John Bergen, a local minister in Brechin.
A time of terror
Northern Ireland was to become familiar territory for the British Army during The Troubles.
Troops were sent there in 1969 and remained until 2007 in what became the British Army's longest ever deployment.
The Queen's Own Highlanders completed eight tours of duty in Northern Ireland before a ceasefire brought the fighting to a close in the 1990s.
The battalion began its first tour in 1971-1972 in East Belfast and its eighth and final one in West Belfast from November 1992-May 1993.
The most testing tour was from  July to October 1979 when it was responsible for the difficult border country of South Armagh.
Commanding Officer, Lieutenant Colonel D N A Blair, and his signaller L/Cpl Victor MacLeod, were killed in an IRA bomb attack at Warren Point, when 16 soldiers from B Company 2nd Battalion The Parachute Regiment also died.
Three other soldiers from the 1st battalion, Cpl David Wares, Cpl David Lang, and Pte A McMillan also died on this tour.
Around 1,400 British military personnel died during the deployment to Northern Ireland.
Of these, half were killed by paramilitaries and half died from other causes.