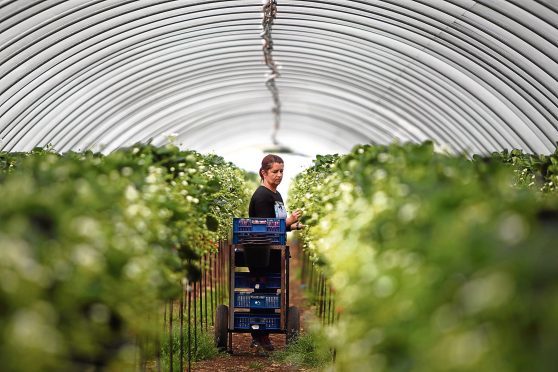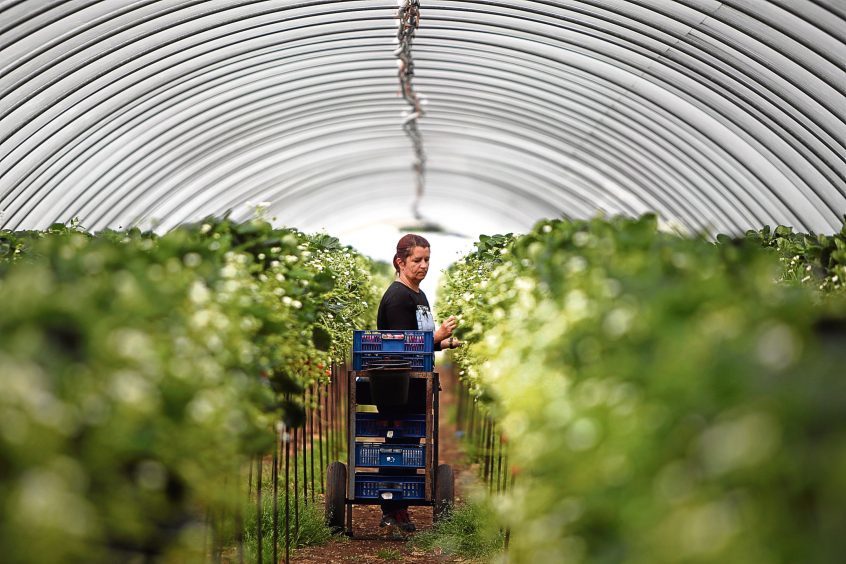 Soft fruit producers should promote a UK Government scheme to help alleviate post-Brexit picker shortage fears, the Scottish Secretary has said.
David Mundell said Westminster's programme to attract migrant workers should be sold as "attractive" to would-be staff, enhancing the chances of it being made permanent.
One prominent Angus farmer has warned that there will continue to be unnecessary crop loss unless the number of foreign workers included in the scheme is increased.
A motion expressing "deep concern" at the workforce shortages facing farms following the end of the seasonal agricultural workers scheme (SAWS) in 2013 lodged by Forfar and District SNP Councillor Lynne Devine led the local authority's chief executive write to Scottish Secretary David Mundell.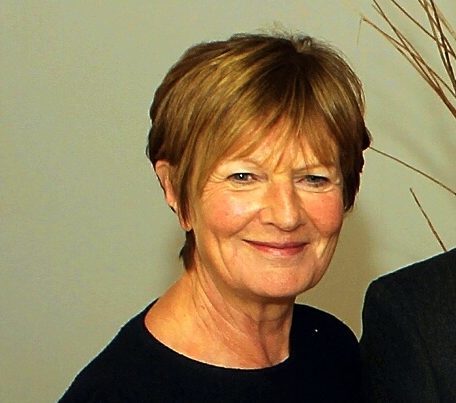 In a bid to bolster numbers, the UK Government announced a programme that would see 2,500 non-EU citizens recruited to work across the UK in the agricultural sector – far short of the estimated 10,000 required.
The motion, which achieved cross-party support, instructed the local authority's chief executive to write to Mr Mundell urging the UK Government to urgently agree a new version of SAWS.
In his response, the Conservative MP said the pilot scheme would last for two years and would be used to "inform our long-term thinking in this area".
It was not, he added, designed to meet the full needs of the horticultural sector, and that no specified partner countries had been identified, leaving farmers to identify "suitable source countries" themselves.
He said: "In terms of a shortage of EU workers, for the time being the UK remains a member of the EU and employers are, of course, free to continue to recruit EU workers to meet their labour needs, both now and during the implementation period.
"It will be for employers to make this an attractive proposal for migrant labour."
James Porter of Angus Soft Fruits said that, although the pilot is a positive step, it is "nowhere near the number actually needed to make up the shortfall".
He said: "Unless the allocation is increased, there will continue to be unnecessary crop loss at peak periods during next season.
"Growers still fully intend to recruit the majority of their labour from EU countries as long as they are allowed to do so."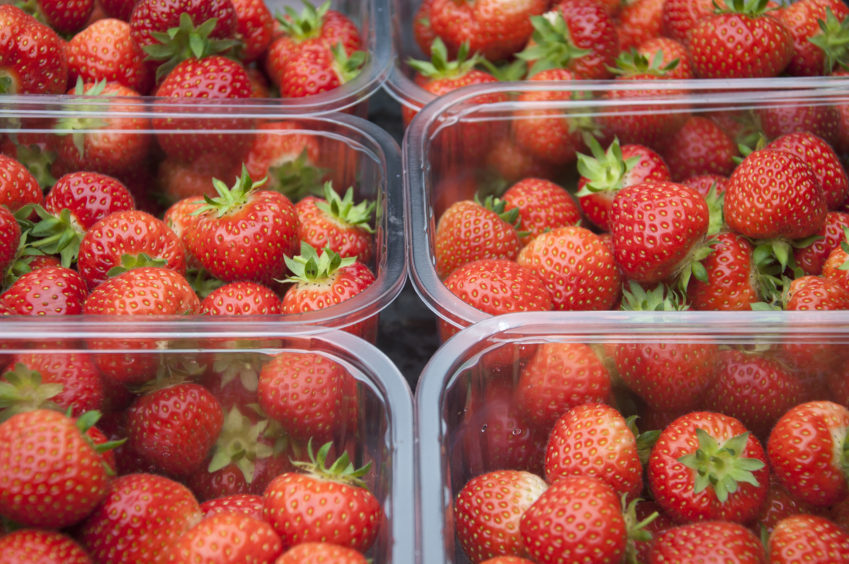 Ms Devine called Mr Mundell's response "shocking, and frankly disrespectful".
She said: "It is nothing short of a disgrace that it is farmers in Angus and across the UK who are paying the price of this governmental incompetence, as evidenced by the tons of valuable produce lying rotting in fields.
"The fact is that Angus alone requires 4,000 agricultural workers, so 2,500 to service the whole of the UK is frankly farcical, especially as farmers have been abandoned and left to undertake global recruitment exercises themselves."
A spokesperson for the Scottish Conservatives declined to comment.