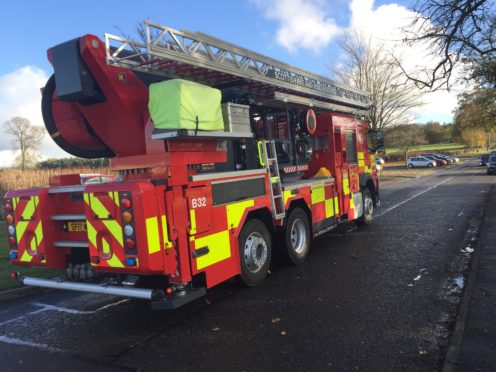 An investigation is under way following a roof blaze at Stracathro Hospital near Brechin on Monday.
A full-scale emergency response was scrambled after a fire broke out in the roof space above the CT scanner area in the surgical unit, at around 11.30am.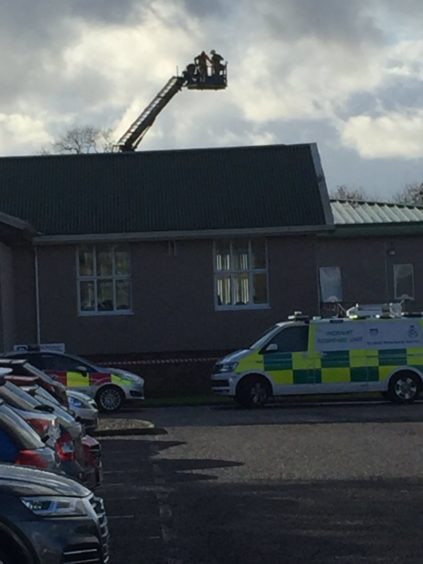 Fire appliances rushed to the scene, although two surgical procedures which were being carried out in the theatre suite at the hospital continued safely.
Outpatients and staff were evacuated from the unit.
Two perimeter cordons were quickly established around the scene, with the first close to the affected building and a second one further from the scene, which was strictly enforced by Police Scotland.
Around 35 firefighters were involved in the operation to bring the blaze under control.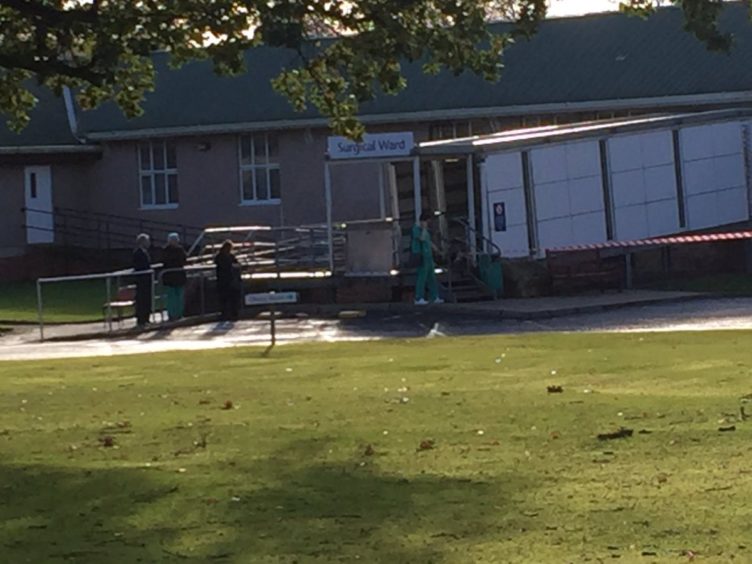 The fire was confined to the roof space of the single-storey building and was extinguished.
Firefighters using an aerial platform ladder carried out an extensive inspection of the roof space but no other areas at Stracathro were evacuated.
Emergency service personnel declined to comment at the scene but one member of staff from the hospital said she was unaware of the extent of the damage and the patients were her first priority.
At around 2pm, the first fire appliance left the scene, and was followed by the aerial platform ladder.
By 2.30pm, other emergency services personnel had also left the site but a significant number of appliances and command vehicles remained.
The extent of the damage is not yet clear but the health board decided to postpone all surgical procedures and radiology appointments at the facility on Tuesday.
Affected patients were given the news on Monday afternoon.
Investigations are continuing and senior staff from NHS Tayside were on site to assess the impact of the fire on services.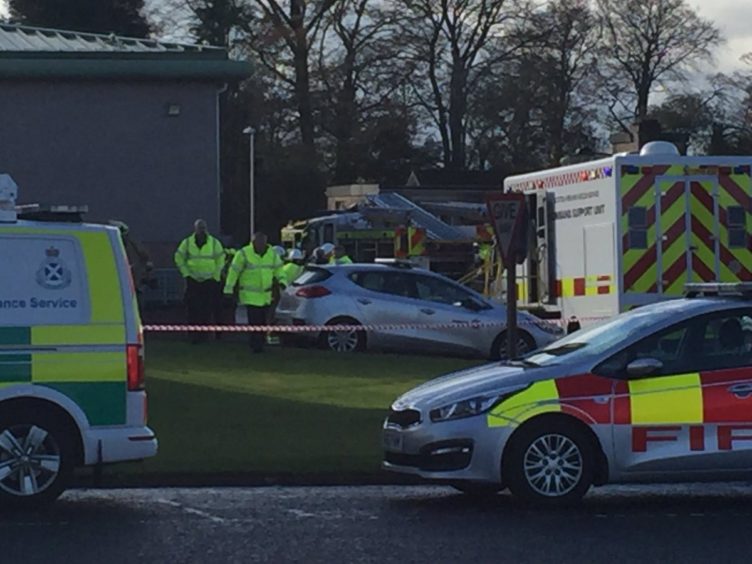 A further assessment on whether to postpone appointments for the rest of the week will also be taken.
Malcolm Wright, Chief Executive of NHS Tayside, said, "The hospital's response and evacuation plan worked very well and patients and staff were evacuated quickly and safely.
"I would like to thank all staff and our emergency service colleagues for their response today which demonstrated the true professionalism of all agencies involved."
Firefighters remained at the scene throughout the afternoon.