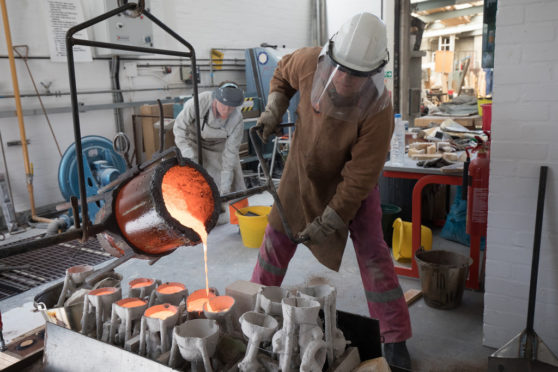 An Angus war memorial struck down by vandals will be cast in bronze by Dundee students.
Arbroath artist Karen Elliot's ceramic horse saddle was damaged by vandals just a day after its unveiling at a Remembrance ceremony in Brechin in November.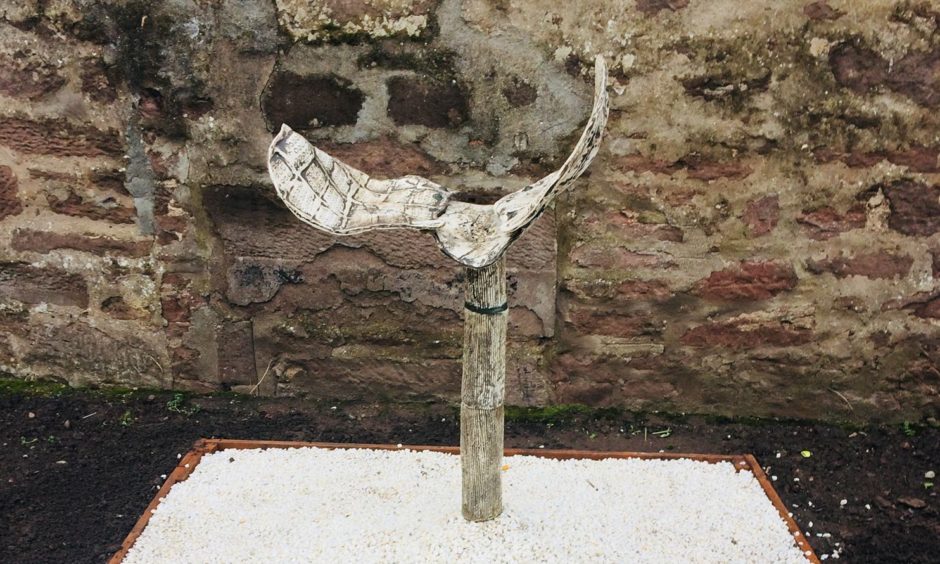 The saddle was dedicated to the eight million fallen horses which were the backbone of the war effort for both sides.
Karen, who is studying HNC ceramics at D&A College, spent 100 hours on the research, design and creation process of the ceramic sculpture, which was worth £4,000.
It was removed for repairs and £10,000 will be needed to have 'True Hearted' cast in bronze at the purpose-built foundry at Duncan of Jordanstone College of Art and Design.
"The best degree students will be chosen to work on my public sculpture in the foundry on campus," said Karen.
"Roddy Mathieson from DJCAD viewed the original ceramic upturned saddle with his colleague Kris and discussed options on how to go about it.
"They realised that his mobile foundry would not be able to cast my sculpture because too much bronze would be required.
"He has now arranged the work to be done at DJCAD which he believes will take around three months and the process will be well documented.
"On course all of this depends on obtaining lottery funding."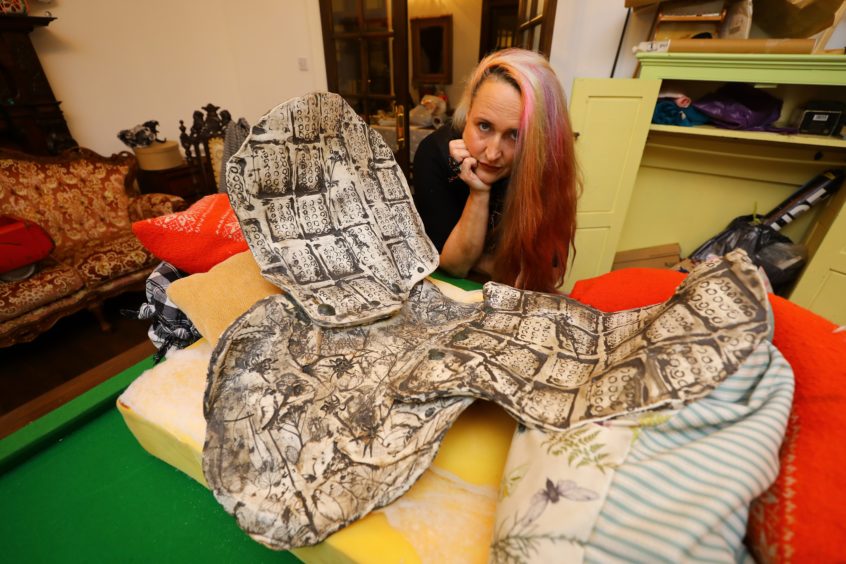 Karen said the cost of the bronze would be just under £10,000, plus groundwork which would be around £600.
She has raised more than £600 on social media from donations from across Scotland and has been left overwhelmed by the messages of support.
Angus 3D Solutions, owned by Andy and Jacqueline Simpson, are scanning the original 'True Hearted' for free to create a digital copy.
A limited edition of 100 small sculptures and 100 pendants from the Brechin scan will be made in their South Esk Street premises and will be available for sale.
After paying for the bronze any money which is left over will be given to Brechin in Bloom and the group's community garden project.
Mr Mathieson said: "The sculpture will be remade in bronze using the lost wax casting process.
"The process will involve many different trades and skills which we hope will come together to make a stunning piece of public art."
The finishing process involves sandblasting, grinding, sanding, polishing, welding, and patination.