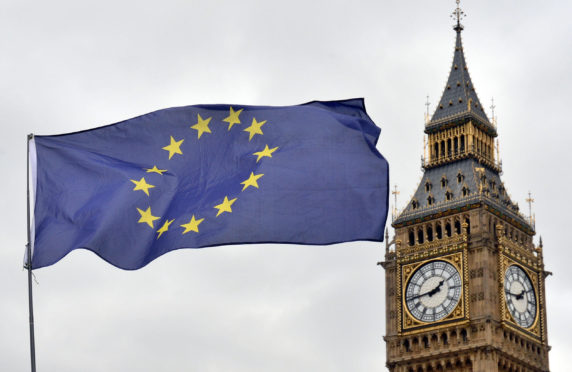 The chief executive of Angus Council said the local authority is "preparing for the worst and planning for the best" over Brexit.
Councillors had asked for clarity from the council following an external annual audit report which highlighted a number of which may present "significant risks" to the local authority, including the EU withdrawal.
The report by Audit Scotland stated there are "considerable uncertainties" surrounding the implications of EU withdrawal.
It suggested public bodies should assess the potential impact on their operations, identify specific issues and planned responses.
The report stated: "We will assess how the council has prepared for EU withdrawal, specifically looking at implications for workforce, finance and regulation.
"We will also consider how Angus Council responds to any emerging issues after March 2019.
Councillor Lynne Devine, SNP member for Forfar and District who has previously raised concerns about lack of clarity, pressed Margo Williamson, the chief executive, for information.
She said: "At the risk of being a broken record on the EU withdrawal, we are perplexed about the lack of information.
"We are running very close to the wind.
"We should perhaps, as councillors, be getting updates on what the council is planning to do about certain aspects. We do not know how the council is planning for this.
"I am being assured things are going on behind the scenes, but I think we need to know."
Mrs Williamson agreed to update members with the council's position and that she would email them with details.
She said: "We are preparing for the worst and planning for the best. Obviously that is where we want to be
"I can give scrutiny and audit my assurances we are well prepared as a local resilience partnership and a regional resilience partnership."
A representative from Audit Scotland said she was unable to give any answers to Ms Devine but stated: "We are planning for uncertainty.
"I have no answers for you but what is happening in Angus Council is no different to what other councils are going through."
Angus Councillor Alex King, SNP member for Arbroath West and Letham and committee convener, welcomed the chief executive's offer of an update stating: "A lot of us are concerned that we have no oversight of what could happen and what the council is proposing to do if certain things should happen."