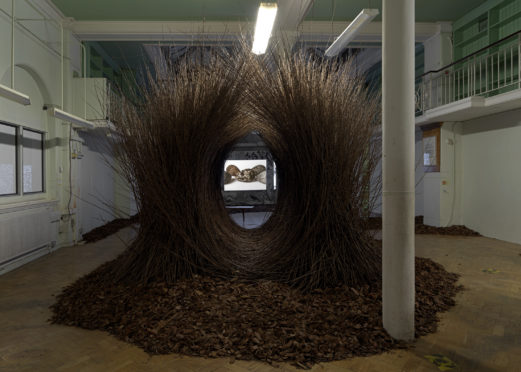 It's a place in Angus which has long been associated with people "doing bird".
But now the former sheriff court building in Arbroath is set to give the phrase a whole new meaning, by hosting an exhibition of ornithology.
The derelict High Street landmark will present the display called Natural Selection by Andy Holden and Peter Holden.
The elder Holden is the national organiser of the RSPB's Young Ornithologists' Club and former bird expert on Blue Peter while Andy is an artist, animator and musician with the Grubby Mitts.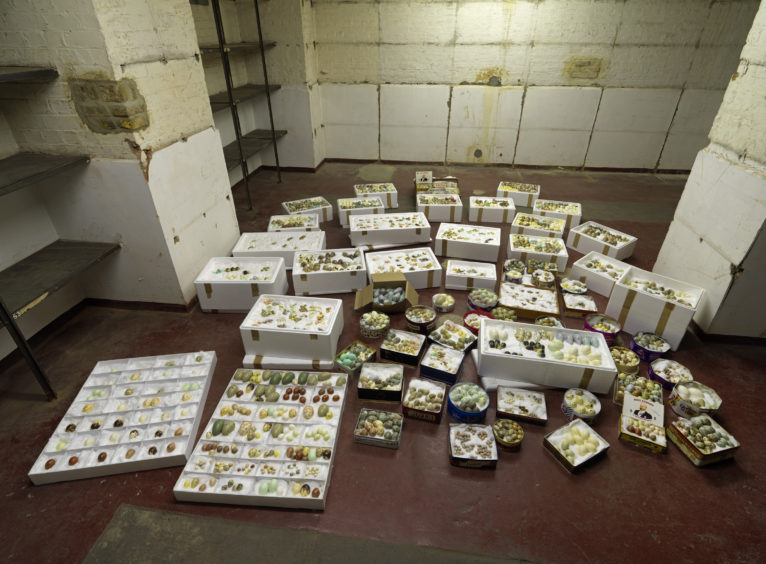 Natural Selection marks the culmination of a five-year collaboration between father and son which started after Andy observed a blackbird building a nest in the garden of his parents' house.
The show is the result of a pertnership between the town's Hopitalfield arts venue and the Arbroath Courthouse Community Trust, and is funded by the Place Partnership scheme.
Lucy Byatt, director at Hospitalfield, said: "Natural Selection is a major museum scale project and the courthouse provides a fantastic space for local people and for visitors to the town to enjoy this major contemporary art exhibition.
"It is such a privilege to be able to use such a key building in the town and to take our programme in to the centre of the Arbroath."
The touring exhibition has been described as a story of birds and their eggs, of evolution and necessity, and of the obsessive collectors who stop at nothing to illegally take eggs from nests.
Museum-like displays include the tale of former power station worker Colin Watson who stole the eggs of rare and wild birds from protected wildlife sites throughout Britain for more than 20 years before his death.
The Arbroath Courthouse Community Trust was formed after the Scottish Courts and Tribunal Service (SCTS) began closing a number of sheriff and justice of the peace courts in 2013.
The decision to shut Arbroath and transfer court business to Forfar widely criticised at the time.
Trust officials are facing a double challenge of raising cash to carry out vital remedial repairs to the landmark property, as well as financing its future role as a community asset.
Pippa Martin, creative producer of Angus Place Partnership said: "We hope this exhibition will be a catalyst for people to come together, share ideas and to develop a credible future for such a pivotal space in the town."
The show opens on April 6.