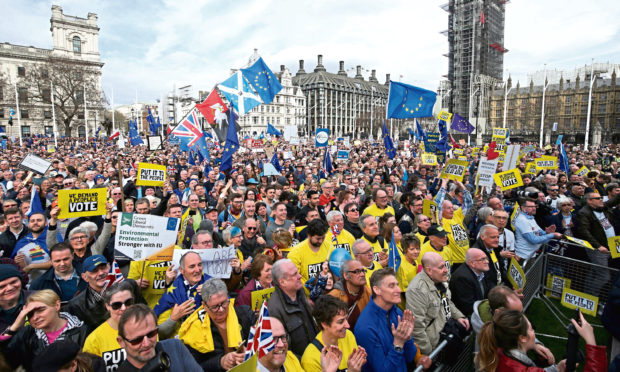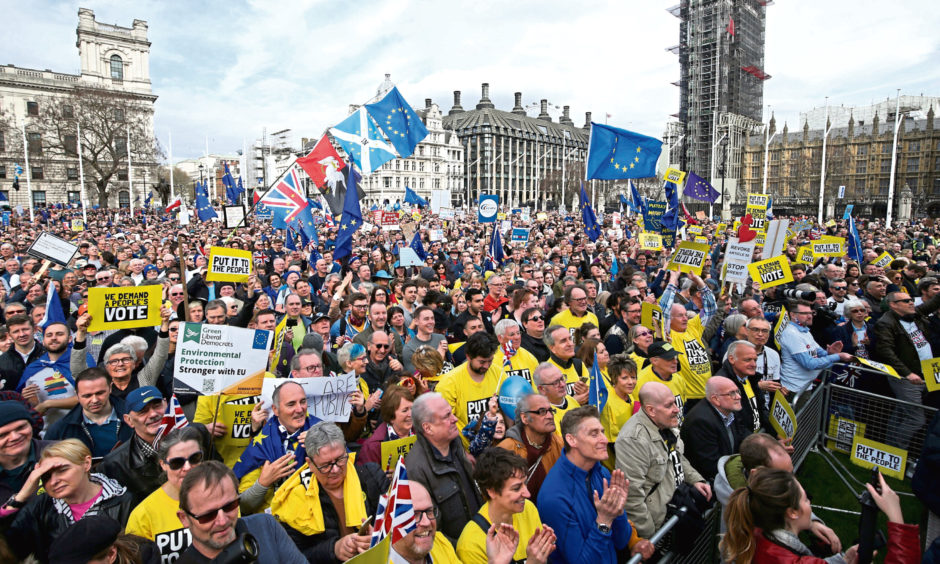 Local authorities across Courier country have back up plans in place in the event of the UK taking part in European Parliament elections next month, if Brexit does not happen before May 22.
As Brexit chaos continues to engulf Westminster, the failure to reach a political consensus has raised the spectre of UK voters going to the polls to elect members of the European Parliament.
Perth and Kinross, Dundee City, Fife and Angus councils have all confirmed to the Courier that plans are either in place, or preparations are being made, if voters are asked to go the polls.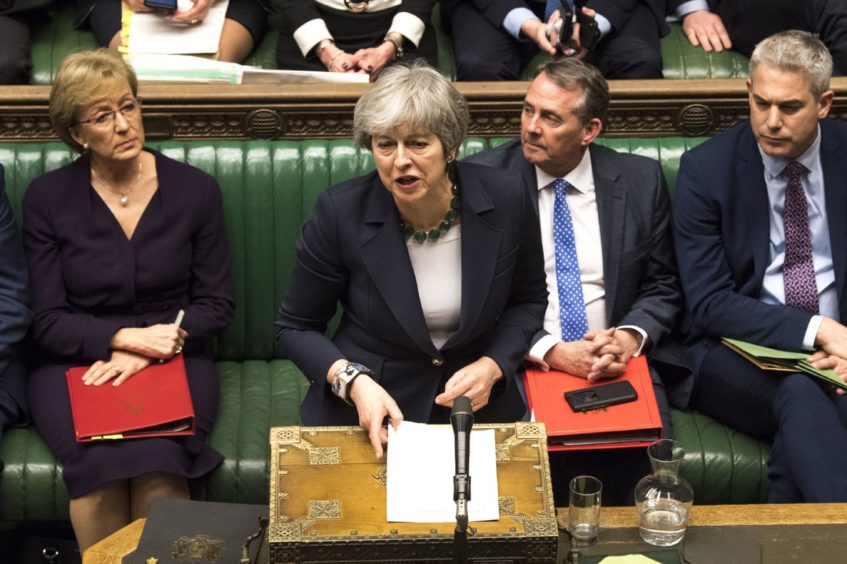 Olga Dziewulska, press attache at the European Parliament information office, said: "The United Kingdom has notified the EU of its intention to leave the European Union and the conclusions of the European Summit of March 21 foresee the departure date to be April 12 or May 22 2019.
"Should the UK remain a member of the EU beyond May 22, the treaties oblige all member states to participate in elections."
A spokesperson for Angus Council said: "Angus Council has received guidance from the Election Management Board which has been followed.
"The returning officer has contingency plans in place to hold an electoral event should one be called at short notice."
Perth and Kinross Council added: "Taking into account present circumstances, and in line with national guidance, the council is undertaking advance planning and preparation should an EU election be called."
In Dundee, the city council announced that they too are prepared.
A spokesperson said: "Plans are in place should the need arise to organise and deliver an election for the European Parliament".
Mike Melville, electoral services manager for Fife Council, confirmed that preparations were being made will enable the local authority to "swiftly take the necessary action should these elections need to be held."
When the Prime Minister formally triggered Article 50, on March 29 2017, it set in motion a two-year countdown to the UK formally leaving the EU.
However, the expected departure date of March 29 2019 came and went after a House of Commons vote sought permission from the EU to agree a later date.
Meanwhile, talks among political teams continue in bid to break the Brexit deadlock, however some may be turning their attention to raising the resources required to secure a share of Scotland's six MEP seats – however briefly.