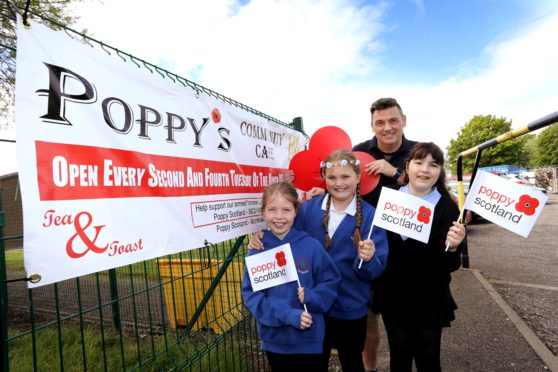 Montrose is pioneering a Scottish first with a community café dedicated to highlighting the importance of Poppy Scotland on a year-round basis.
The town has already proved itself to be a high-ranking contributor to the annual fundraising campaign, but those behind the initiative hope to move the focus beyond the traditional lead up to the end of year Remembrance commemorations and bring with it a spin-off social benefit for the local area.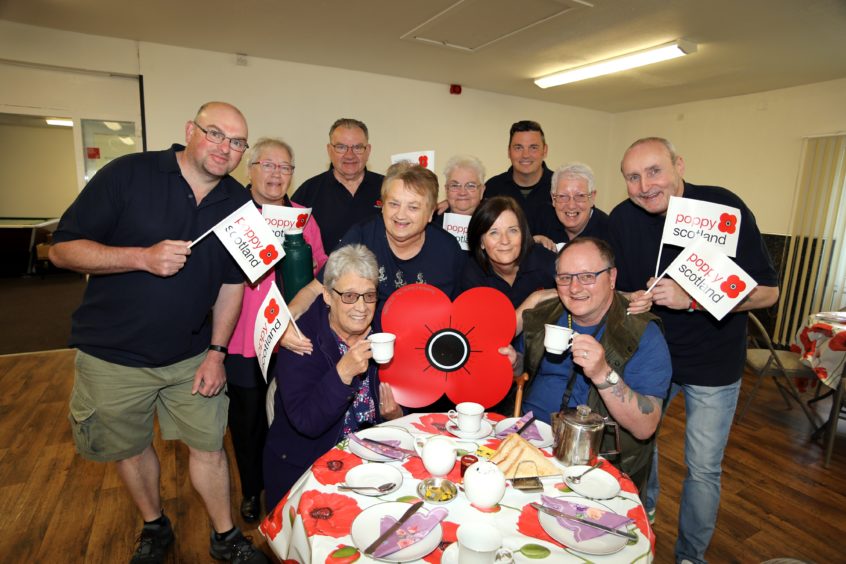 Borrowfield community centre has been chosen as the venue for Poppy's community café, which will open its doors twice monthly on Tuesday mornings for people to get together and allow the organisers to promote local and national Poppy Scotland events.
"We have a dedicated group of volunteers who help out at the annual Poppy appeal and we were so encouraged by the response that we felt we wanted to do something more," said local police officer Ally Hutchison, one of the key figures in the group behind the café project.
"Poppy Scotland Montrose already host several successful events and last year Tesco in the town was the highest taking store in the country.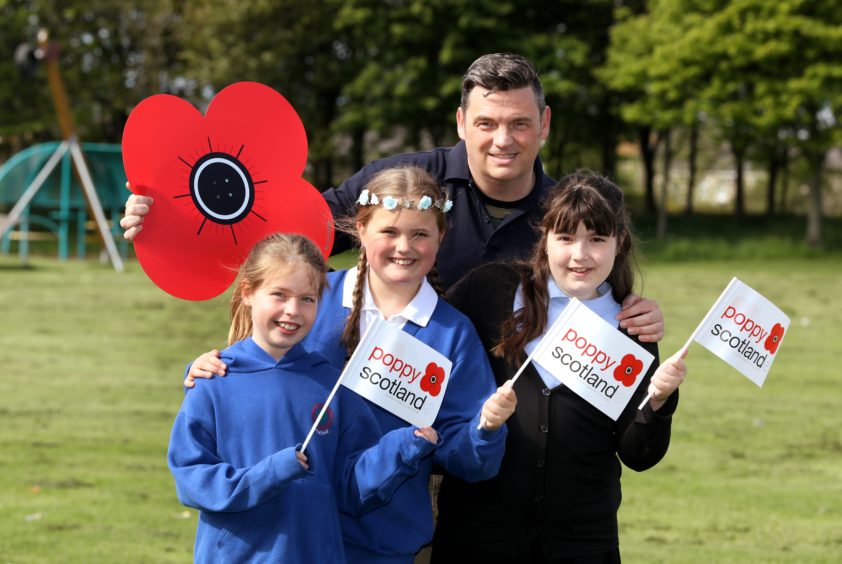 "We have chosen Borrowfield community centre for its place at the heart of the largest housing estate in Angus and we hope people will come to the café from other area, and hopefully think about perhaps setting up something similar."
Mr Hutchison also praised the enthusiasm of local young people, with Borrowfield Primary School already on board with the project and Montrose Academy having boosted the fundraising total with the creation of popular clay poppies.
"There are already a lot of things on the go, and as time develops and opportunities arise we plan to do a lot more," he added.
Angus Provost Ronnie Proctor attended the launch event and said he hoped communities across Angus and beyond would follow the Montrose initiative.
Mr Proctor, a retired Black Watch Major said: "I think this is a brilliant idea and it is a project the whole community should be involved in and benefit from.
"It is great to see the Royal British Legion taking a lead in this, taking their legacy out of the traditional setting of the Legion hall and maximising interaction with the community.
"I would hope it is something other Legion branches in Angus and the rest of Scotland will look at and take on."
He added: "What really impressed me was the mix of people who attended, including the youngsters and that is something they are obviously very keen to develop from the start.
"We have seen the success of other initiatives such as veterans' breakfasts and this is all about expanding those links, not just to involve veterans but also their families and other parts of the community," said Mr Proctor.