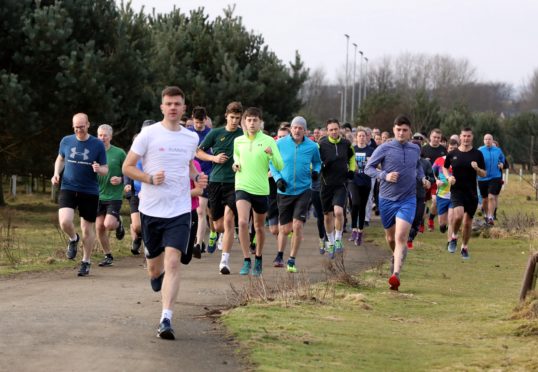 A weekly timed parkrun event in Montrose has become so successful it is now being prescribed to patients by GPs.
The entirely self-organised and free-to-enter 5km parkrun which takes place at Montrose Roselea Football Club will be celebrating a century of success on Saturday.
The event and has boomed in popularity since starting up back in 2017 and all of the Montrose GP practices are designated as "parkrun practices".
Montrose parkrun is a single loop panhandle route. Event #100 on 8/6/19, 2nd birthday a few weeks after that. Tourists very welcome anytime, but there are cake opportunities coming up 🤣 pic.twitter.com/AHov6lwLXU

— Montrose parkrun (@Montroseparkrun) May 13, 2019
Jamie Kinghorn, one of the run directors, said: "When we started up Montrose parkrun back in 2017, we had no idea how important it would become to so many people.
"We currently average around 150 participants every week.
"As well as our regular runners, we are delighted to have first-timers every week and also welcome visitors from all over the country and further afield who come to Montrose to take part in the parkrun tourism phenomenon.
"Montrose parkrun has really brought the community together.
"We are indebted to many businesses and community groups who have been really generous in helping with many aspects of parkrun.
"We have great support from several local running clubs including a new one in Montrose, which in turn are thriving as a result.
"And, one of the things we're proudest of, all of the Montrose GP practices are designated as 'parkrun practices', actively promoting and even prescribing parkrun to patients as a healthy lifestyle choice."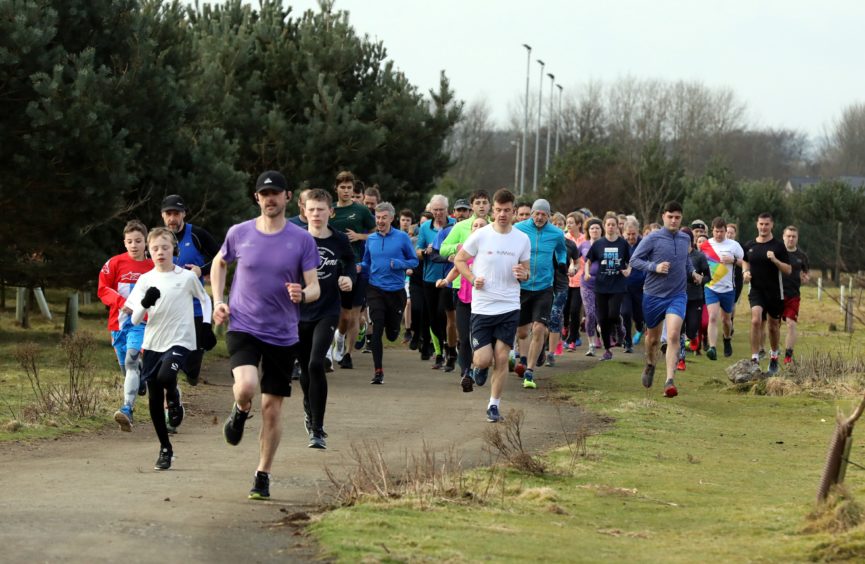 As well as it being the 100th park run it will be the 100th time that 86-year-old Dennis Rice will have volunteered as finish token master.
Jamie said: "Our volunteer base is one of the things that we're really proud of, and Denis is absolutely at the heart of that.
"Montrose parkrun simply wouldn't be the same without his warm personality and unending enthusiasm.
"He has volunteered at every single event since the first.
"Come rain, shine, wind or hail, he's always right there on the finishing line giving every runner, jogger or walker their finishing token and a congratulatory word.
"He really is the heart and soul of Montrose parkrun."
Former Angus teacher David May is among those who attend the event regularly each Saturday morning.
"I have only been doing the parkrun since last July thanks to my daughter and son who encouraged me to do it," he said.
"The first time I went with my daughter's dog, as my daughter, who was visiting from Inverurie, was doing it and I walked it.
"The next week my son was up from Edinburgh and I joined him and I jogged more than walked.
"I now run it every week and am hugely appreciative of those who set it up and the group of volunteers, especially the race directors that organise every parkrun.
"It is a great community event not only for our town but for Angus, and a very social event and each week there are more first timers."
Parkruns are free to all, and all are treated equally.
Set up in the same year as Facebook in 2004, What started off as the Bushy Park Time Trial now accounts for more participation than in traditional road and multi-terrain events in the UK.