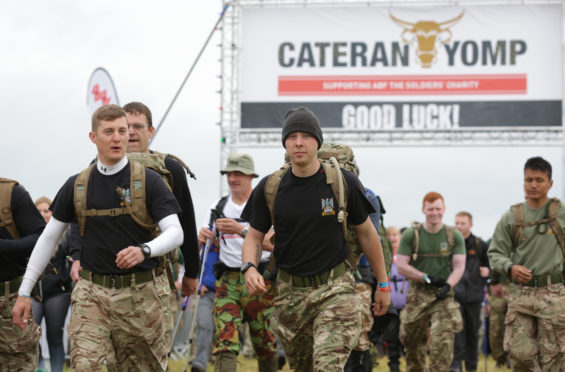 Heroic hikers undertaking the gruelling Cateran Yomp this weekend will be "ginvincible" thanks to an award-winning Angus spirit producer.
With World Gin Day on June 8 coinciding with Scotland's biggest – and toughest – outdoor endurance event, Gin Bothy is opening a unique pop-up gin bar in the foothills of the Cairngorms for walkers.
The Yomp raises funds for ABF The Soldiers' Charity and this year more than 1,200 civilians and soldiers have signed up to to walk 22, 36 or 54 miles in less than 24 hours.
"We're delighted to be providing a very special 'Gin Bothy Welcome' to this year's hikers, encouraging them to raise even more money for a charity that's close to our hearts, ABF The Soldiers' Charity – the British Army's National Charity," said Kim Cameron, owner of Gin Bothy.
"The Cateran Yomp takes place across the beautiful Angus Glens and Perthshire hills – Gin Bothy Territory.
"This challenging event is a great a way for people to enjoy our amazing countryside in support of a truly worthy cause."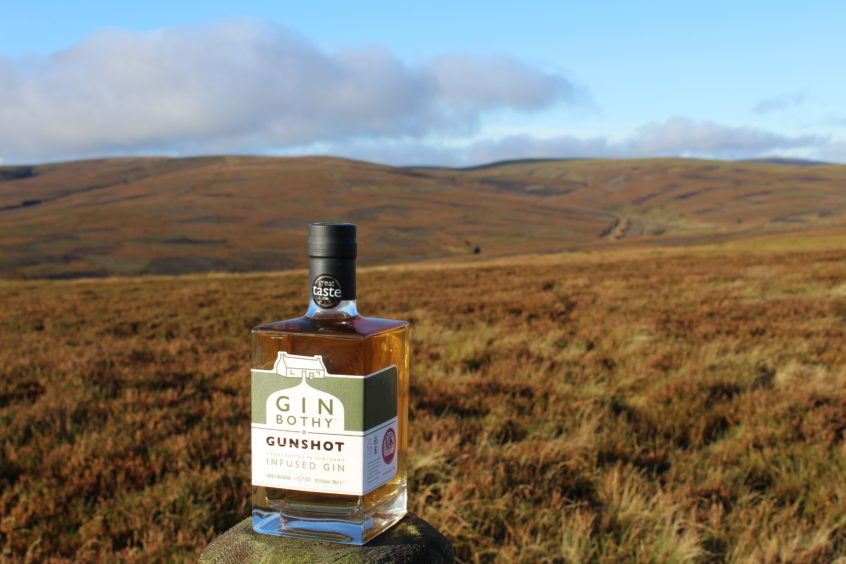 Gin Bothy's pop-up gin bar, which will be on the shores of stunning Auchintaple Loch, will be open for less than 24 hours – and only open to Yompers.
"Only the 1,200 walkers in this year's Yomp will be able to celebrate World Gin Day by raising a toast in our Cateran Yomp Gin Bar," said Kim.
"No matter how wet the weather is or how sore their feet are, a nip of our Gunshot Gin will lift their spirits and set them on their way again.
"The Cateran Yomp has raised more than £3 million for ABF The Soldiers' Charity in the last nine years, helping this charity to support thousands of soldiers, veterans and their families each year.
"My dad was in the military for years and is one of the oldest surviving members of the now disbanded Gordon Highlander regiment. I never tire of hearing my dad's stories and it will be great to be in the Gin Bothy Gin Bar during the Yomp, meeting people with a similar life to my dad's."
In addition to the military connection, the Cateran Yomp passes through Glen Isla, the beautiful glen where Kim was brought up.
"I spent my younger years trekking over the hills on a Highland pony earning pocket money or grouse beating," she said.
"The glen is full of characters and is a community rich in stories and tradition – and has inspired Gin Bothy's gins, as we use locally-grown scots pine, heather, milk thistle, hawthorn root and rosemary. Gunshot, the gin of choice at the Cateran Yomp Gin Bar, was originally created for a party of shooters and gives a warm inner glow, which is just the tonic for a rainy night in the glens."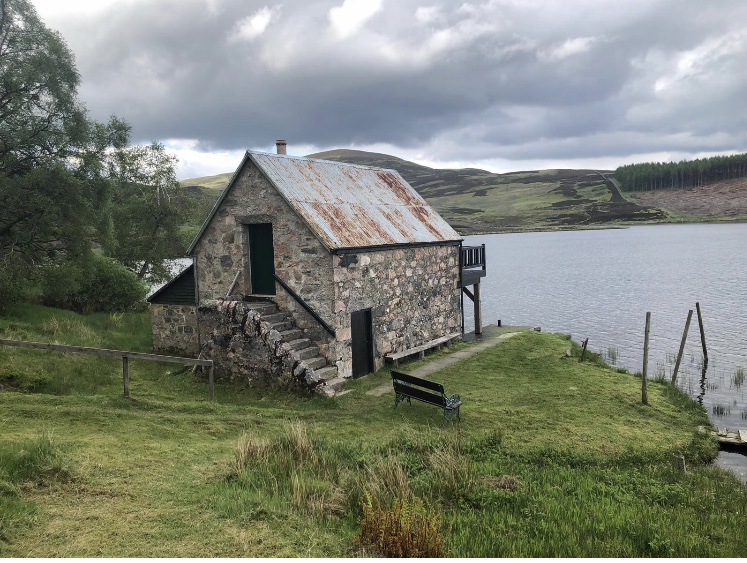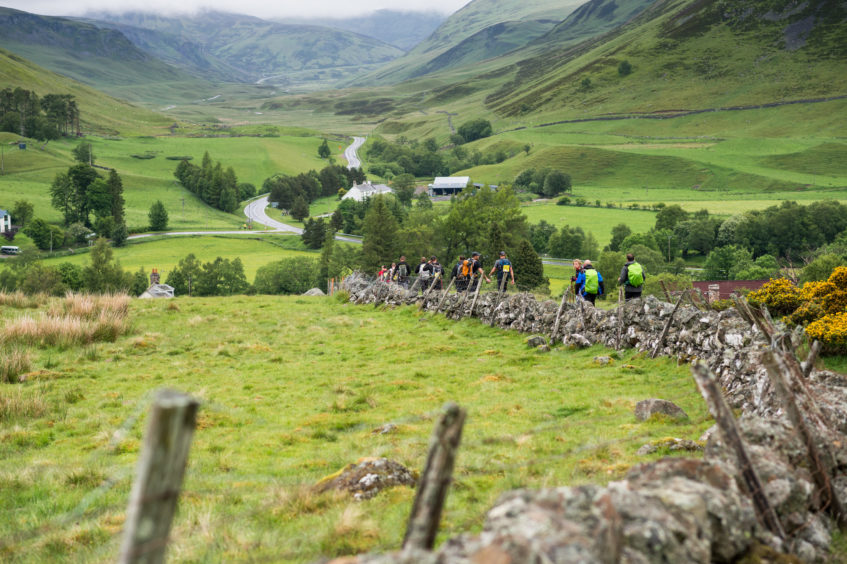 Robin Bacon, Chief of Staff at ABF The Soldier's Charity, said: "As well as the 24 hours of the Cateran Yomp, our Yompers devote hours and hours to training for this event and to fundraising so they'll definitely deserve a Gin Bothy gin at Auchintaple Loch.
"Knowing there's a gin stop on the route will be a great motivator for many of our walkers!"
Let the Yomp be-gin!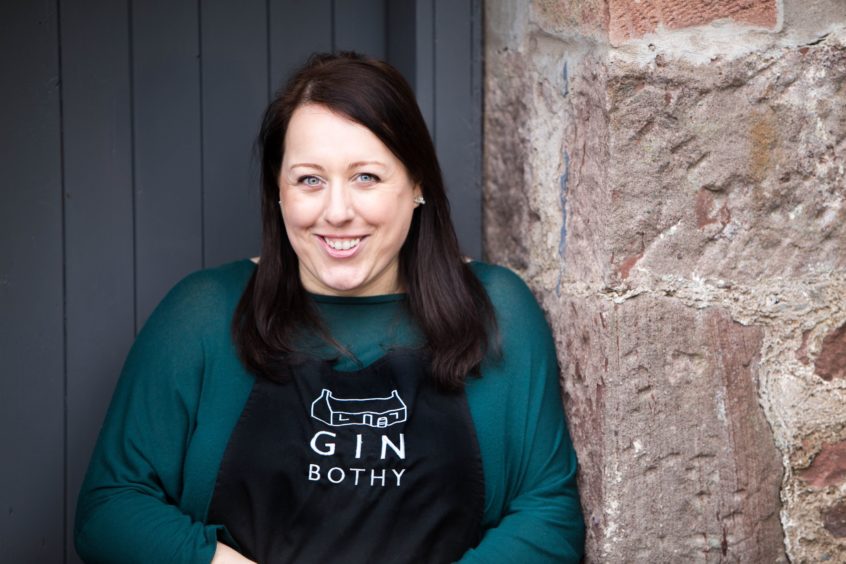 For more information about the Cateran Yomp, or to sign up for next year's Yomp, visit soldierscharity.org/yomp