The family of Angus murder victim Steven Donaldson have given their backing to Saturday's memorial ride-out becoming an annual event.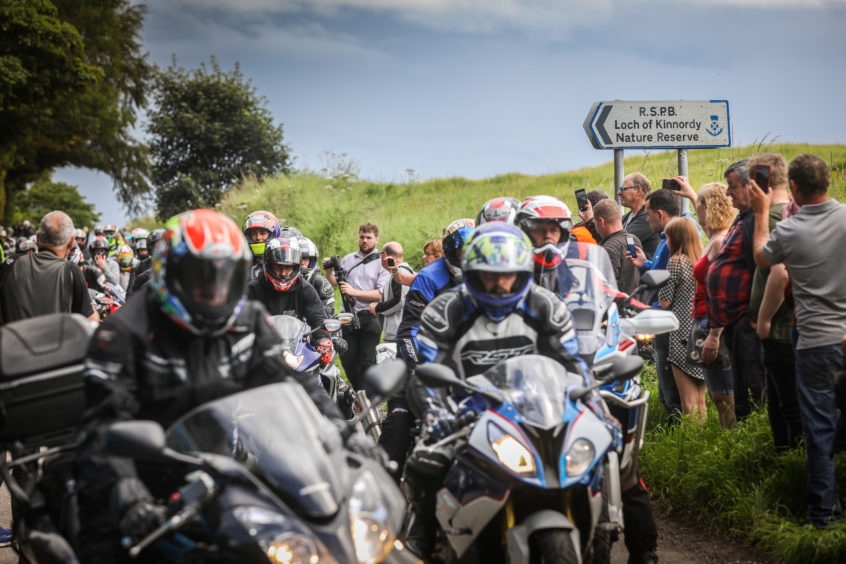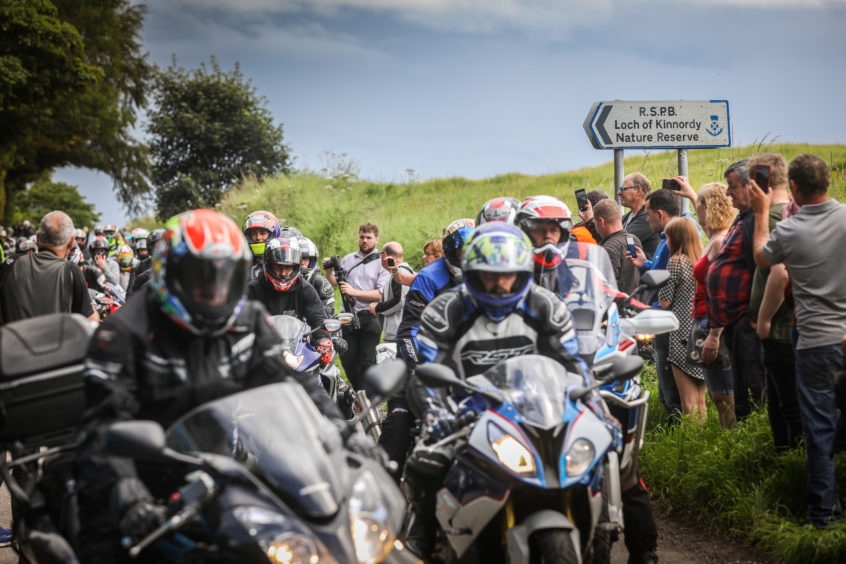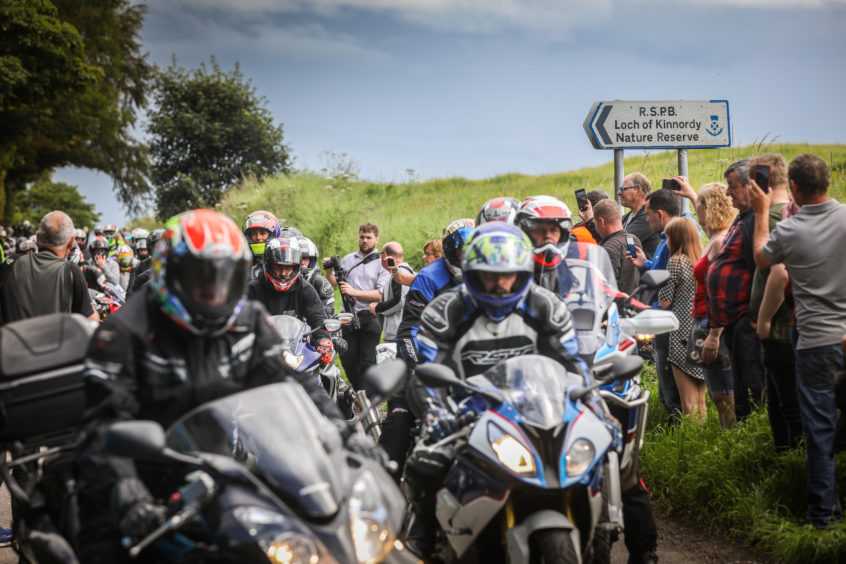 Support for the event to become a fixture on the calendar has been growing online after thousands of people lined the streets of Angus to pay tribute to Mr Donaldson and applaud the hundreds of bikers who travelled from all over Scotland to take part.
Mr Donaldson was known for a love of fast cars and powerful motorcycles and the event took place just a few days before what would have been his 29th birthday.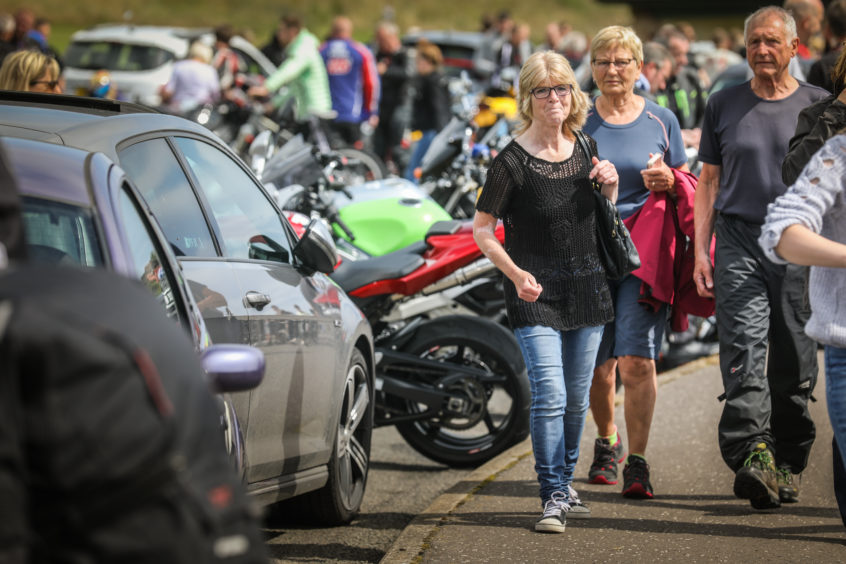 Mr Donaldson's sister Lori said: "We have heard discussions about the bike ride becoming an annual event and we are more than happy to support that.
"Steven would have wanted nothing more on a lovely summer's day to have been out riding his bike with friends, so it's the least we can do to let his memory live on by doing something he loved.
"It was such a positive day and will definitely help us in the healing process of losing our precious boy."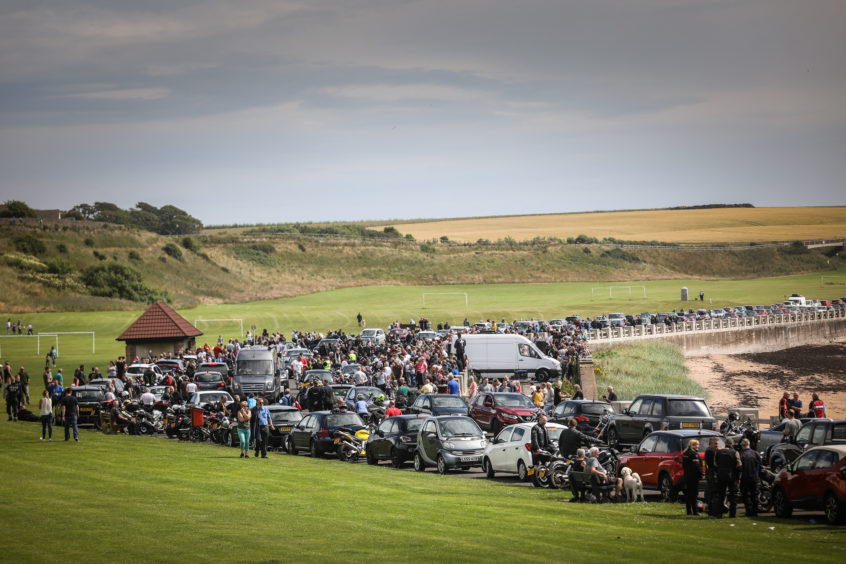 A cavalcade of bikers accompanied Mr Donaldson's family from Arbroath's Victoria Park to Kinnordy Nature Reserve in Kirriemuir, where his body was discovered in June 2018.
They showed their respect to the popular 27-year-old Arbroath oil worker through the deafening roars of their mean-machines in a summer memorial run across the district.
The spontaneous applause at every yard was reciprocated with the revving of the throttle.
The memorial run started in Arbroath before setting off across Angus, passing through Kirriemuir where shops and businesses in the town closed their doors as a mark of respect.
The B951 Kirriemuir to Kirkton of Kingoldrum road was left blocked in both directions as the group of motorcyclists and motorists arrived at Kinnordy Loch, where family and friends held a service for Mr Donaldson.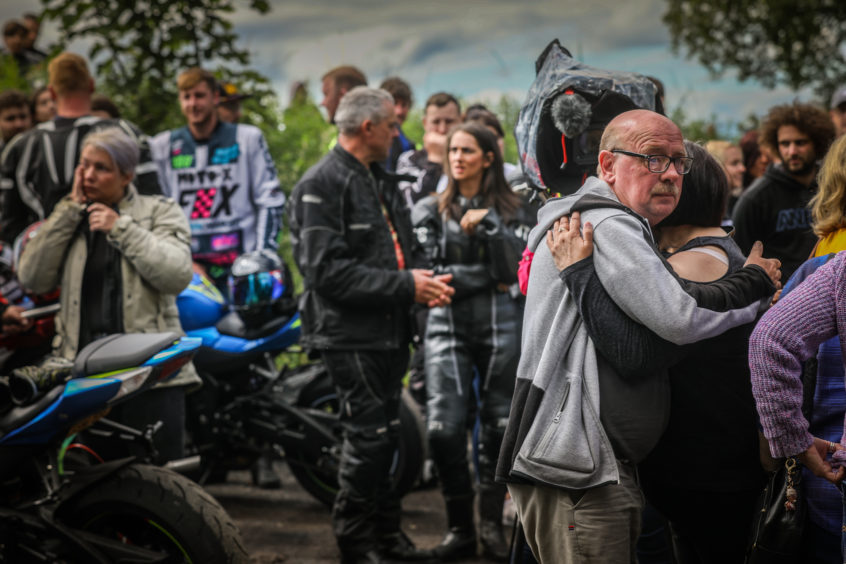 Lori said: "We would like to thank everyone on bikes, everyone who lined the streets and the local businesses for closing their doors to allow people to show their respect.
"We also want to pay a special thanks to Billy and Irina Connell for all of the planning which made Saturday a success.
"They are a very thoughtful couple with the kindest hearts, who had never met any of us, Steven or his friends before."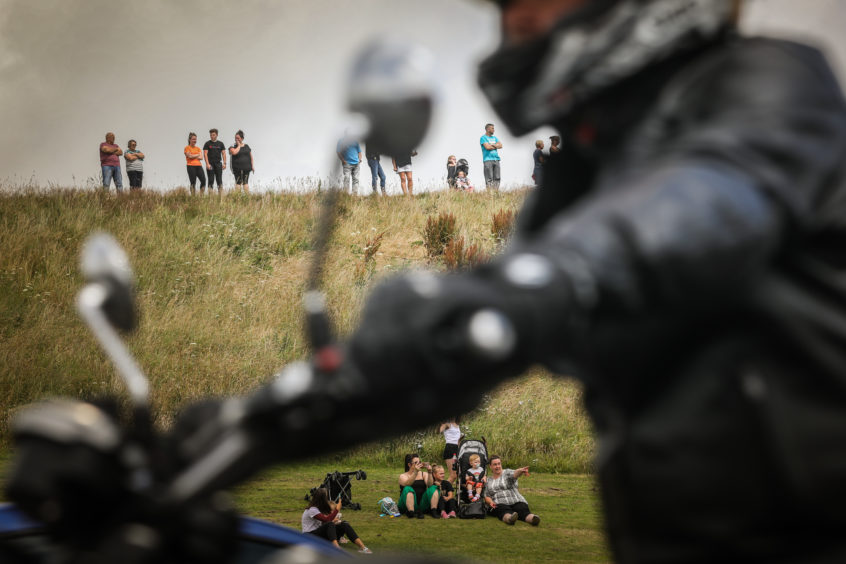 Mr Connell said he also believes the event should return again next year.
"I think it would be great if this happened again next year," he said.
"We received a beautiful response and I'm sure Steven would have been proud.
"It's nice that the bad memories the family have of these places now hold amazing memories of everyone that showed up in support for Steven and his family."
Steven Dickie and Callum Davidson were convicted of Mr Donaldson's murder following a trial at Edinburgh High Court.
Judge Lord Pentland ordered they serve a minimum of 23 and 24 years respectively.
His ex-girlfriend, Tasmin Glass, who gave birth to her victim's baby earlier this year, was found guilty of culpable homicide and jailed for 10 years after she lured Mr Donaldson to his death.
All three killers have since appealed their convictions.