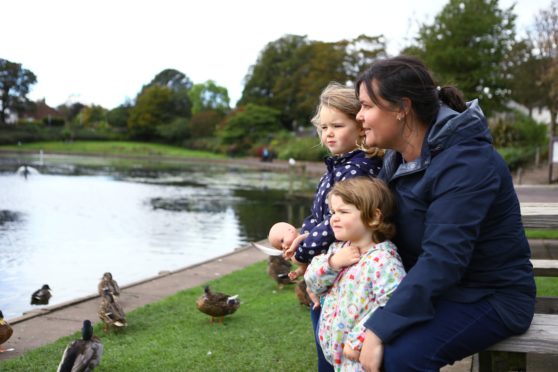 Hopes were high at the weekend that a phantom artist who struck at a popular Angus beauty spot with a 'Keptie Kev' mirror man sculpture had struck again.
Visitors to Keptie Pond in Arbroath were intrigued by a social media post on Saturday morning which suggested 'the hand of Kev' had appeared overnight.
A photograph of a sculpted hand in the water sent ripples of excitement through the community, whilst others branded the reports an elaborate hoax.
There was a suggestion the hand only appeared from the deep every 20 minutes, making it difficult to spot.
The water was further muddied on Sunday when a photograph of a similar hand sculpture on a golf course was posted on social media.
There was a steady stream of visitors casting their eyes over the grey water in the hope of spotting the elusive object, hoping it would attract as much interest as 'Keptie Kev'.
Among those excited about the latest mystery was Kirsty Napier, a regular visitor at the pond with her daughters Esther, four, and Brooke, three.
She said: "It would be nice if it did just pop up and then disappear.
"It makes it all very interesting.
"It is all a bit of fun."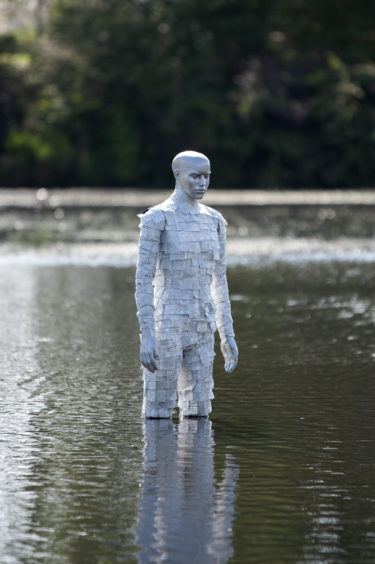 Jennifer McGhie, whose home in Nolt Loan Road overlooks the pond, said: "It's brilliant, I hope there is something there.
"Keptie Kev created such a buzz about the place.
"My husband was in Saudi Arabia at the time and got in touch with me to see if I had seen him.
"I was walking the dogs first thing this morning and didn't see anything, but there is a post saying it only emerges every 20 minutes.
"It's brilliant."
However, one visitor, who did not wish to be named, said he thought the latest sculpture was a "spoof" stating: "I've been round twice and haven't seen anything."
Keptie Kev was eventually replaced with a 'lol' emoji sign in August before that was removed.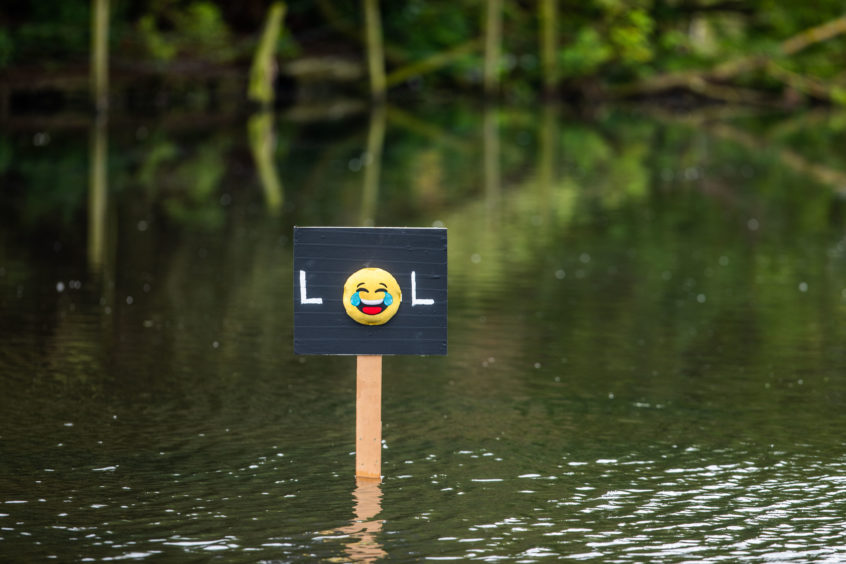 Two weeks ago a series of musical notes, attached to a metal structure, appeared at Arbroath cliffs near Seaton Den –without any clue as to the identity of the artist.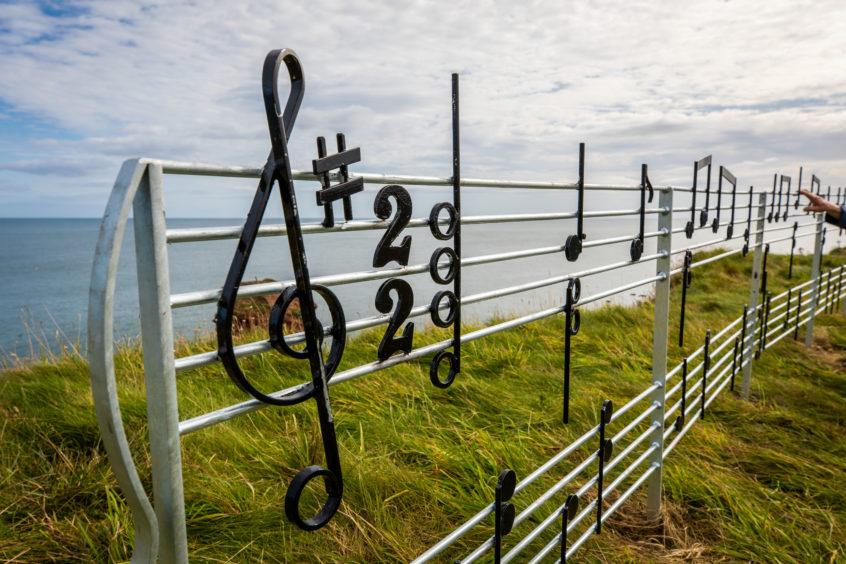 Councillor Lois Speed, Independent member for Arbroath East and Lunan, thanked the anonymous artist, or artists, for putting the town on the map.
She said: "All these acts of mystery are fascinating and demonstrates someone/s fun loving sense of humour.
"Whoever is behind these must be creative and have a love for the town.
"This is great marketing and has created a huge positive reaction.
"I look forward to many more of these features popping up in the future.
"I would like to thank whoever is behind this for providing us with excellent entertainment."