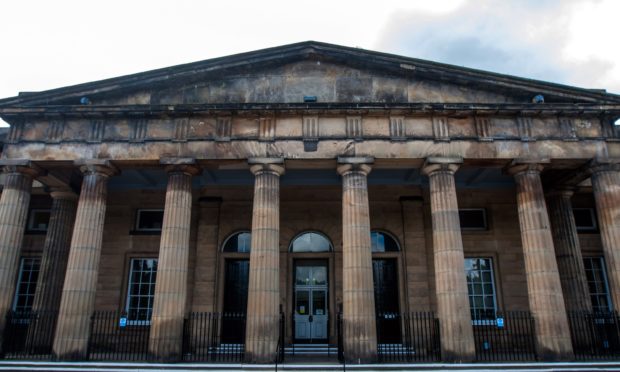 A 62-year-old man who cornered two police officers inside his flat at gunpoint then led their colleagues on a high-speed chase through Perthshire has been jailed for 21 months.
Robert Lambert will also be closely monitored by social workers for 10 months following his release in order to "protect the public from serious harm".
Lambert had lured officers to his home in Perth's St Catherine's Square on the pretence that he was being robbed then threatened them with an imitation weapon.
Believing it was real, they barricaded themselves inside the property,  locking him in the close outside, and pressed panic buttons to call for back-up.
By the time colleagues arrived, Lambert had fled in his car, setting in motion a high-speed chase after he was spotted on the outskirts of the city.
He was recorded travelling at speeds of more than 100mph on the A9 Perth to Stirling dual carriageway and was only halted by an empty fuel tank.
Lambert was sentenced on Wednesday after admitting the charges against him.
His solicitor told the court his client suffered from a personality disorder, which could go some way to explaining his behaviour.
Sheriff Lindsay Foulis said imprisonment, with social work supervision upon release, was the only appropriate sentence.