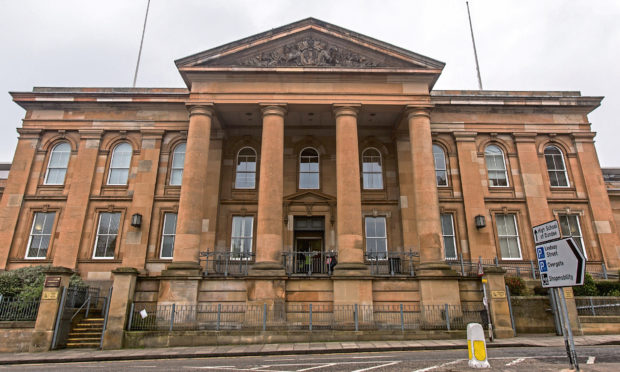 A former nursing assistant has been jailed for more than two years for her part in a £44,000 heroin dealing operation.
Claire Scully was concerned in the supply of the drug at a flat in Dundee's Sandeman Street between October 4 and October 24.
Two other associates – Barrie Falconer and Casey Drapajlo – were jailed at an earlier date for 32 months and 18 months respectively.
Scully was sentenced to 27 months on Friday, after appearing from custody at Dundee Sheriff Court.
The 35-year-old had been remanded in custody after breaching a bail order by going on holiday without informing her social worker.
The court heard police launched a raid on Sandeman Street after receiving intelligence Falconer was concerned with the supply of drugs.
All three people were within the living room of the property when police entered on October 24, 2018.
Drapajlo had a wrap of a substance between her legs and there were wraps of brown powder on the coffee table.
A bag recovered from the property contained 884 grams of heroin with a street value of £44,200,
The home, where Falconer lived, was described as "a safe house". The court was told he had £5,000 worth of drug debt, causing his home to be used to store narcotics for a third party.
Defence solicitor Anika Jethwa said that Scully, of Scott Court, had become involved in the operation due to having a drug addiction herself, but was now clean.
Sentencing her, Sheriff Alistair Brown said: "People are dying in Dundee at the rate of one a week from drug overdoses, and I say that to underline that the courts will not be gentle with those who play a part in supplying drugs.
"I'm well aware of the difficulties of having a drug addiction. I'm aware of the fact they (drug dealers) apply pressure, make demands, threaten. I understand that, but you were concerned in the supply."
Scully's sentence was backdated to March 19.