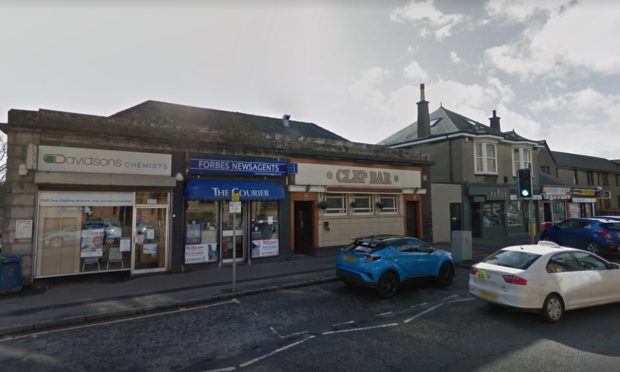 A serial thief with 37 convictions caused a ruckus in the dock before being jailed for breaking into a number of businesses and cars around Dundee.
Darren Rachwall, who has been in and out of prison repeatedly, admitted 15 charges relating to the most recent crimes, which took place over just 10 days between June and July this year.
He also pled guilty to spitting on a policeman on June 30 at police headquarters on Bell Street.
The 27-year-old became irate while his solicitor was advocating for him at Dundee Sheriff Court and shouted "there's nae point speaking to him, just sentence us" at Sheriff Thomas Hughes.
He had to be told to be quiet by court staff and police as he continued talking over the sheriff.
Rachwall was sentenced to four years in prison and as he was being led away from the dock, he declared "Happy days".
On June 13 Rachwall broke into the Turkish Barber on Gray Street in Broughty Ferry by smashing a window and stole £130.
A few days later, on June 19, he broke into a car on Ambleside Terrace and stole a wallet, a folder, debit cards, a credit card, a store card and a driving licence.
On the same day he went to Glen's, Scotmid and Forbes newsagents on Clepington Road and spent a total of £89.90 with one of the stolen cards.
He returned to Forbes newsagent on June 23 and spent £59.53 over two transactions with another stolen card.
On the same day he broke into a car on Haldane Avenue, stealing two iPads, an iPhone, a bank card and a handbag.
Later that night he tried to force open a shutter at Delhi Darbar takeaway with a brick and a car jack.
On the same date he broke into an unlocked car on Playfair Terrace and stole three pence and a bank card.
The following day Rachwall broke into two cars on Frederick Street and stole two handbags from one vehicle.
Later that day he used a card belonging to buy goods worth £22.90 from Tesco on the Kingsway.
Finally, between June 30 and July 1 Rachwall broke into a car on Beauly Avenue and stole a driving licence.
Sentencing him, Sheriff Hughes said: "I think you know by now that this type of behaviour is very troubling to society."