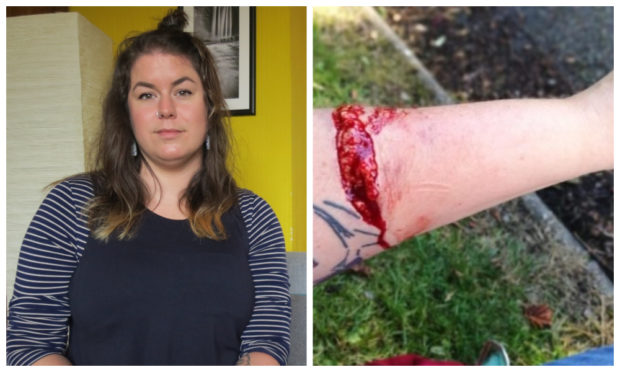 A Tayside artist was left scarred for life and suffering from post-traumatic stress disorder after she was savaged by a dog.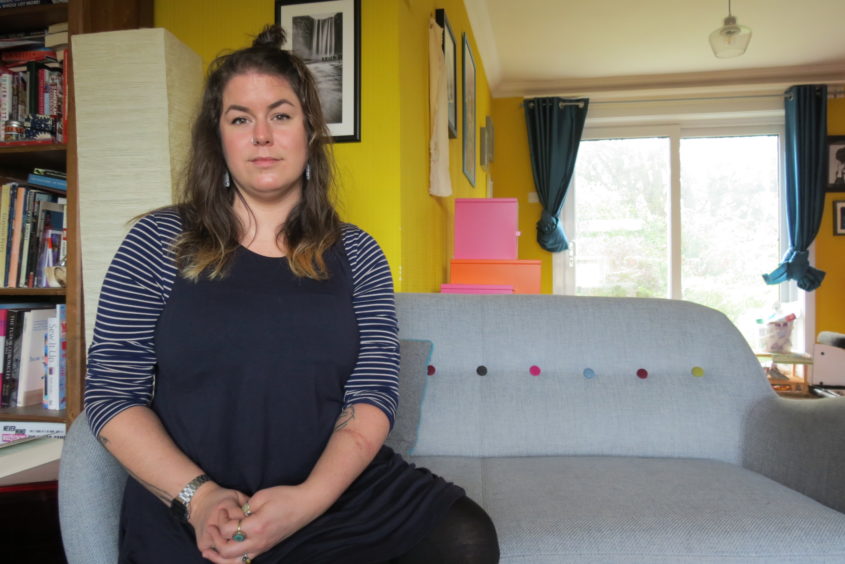 Kristina Aburrow, 34, thought she would lose her arm when the Rottweiler mauled her in a random attack as she was crossing a road.
The hound clamped its jaws round her left forearm leaving behind a four-inch laceration.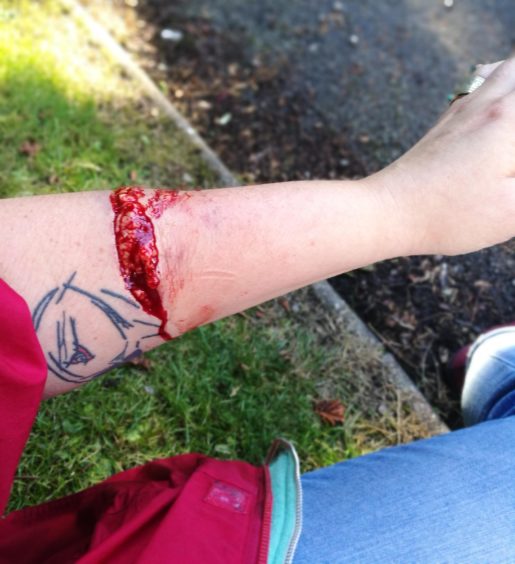 Kristina, who has a studio in Arbroath, said: "I can't describe the panic and fear of seeing this giant animal tear at you.
"The teeth. The snarling. It was terrifying. I genuinely thought it would rip my arm off.
"Now whenever I walk past big dogs I feel my heart pound."
The attack happened on November 18 2018 as Kristina was crossing Great Southern Road in Aberdeen.
A woman who was walking two Rottweilers crossed her path and one of the dogs lunged at her.
Kristina said she had been left with permanent numbness due to nerve and muscle damage, as well as PTSD.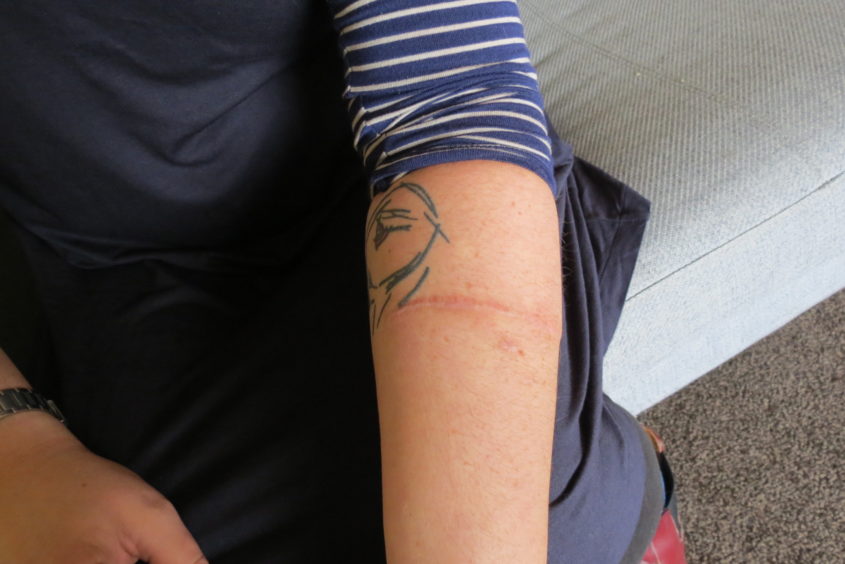 She was shocked to learn later that police had taken no action against the dog owner and has now called on the force to improve its handling of dog bite attacks.
She said: "There was no reason for that dog to go for me and I don't know why it did.
"I don't believe in bad breeds but I do believe there are bad owners and we rely on the police to help society and victims by keeping bad owners in check.
"For there to be no further action then is baffling – I wasn't even pointed in the direction of other legal help or aftercare."
Kristina has since won thousands of pounds in damages with the help of  Dundee personal injury law firm Digby Brown.
Spokesman Robert Kernaghan said: "This was a truly traumatic incident for our client and despite suffering a terrible physical injury it's often the scars we don't see that have the biggest impact.
"Civil law is clear on dog bite cases – if an animal has bitten someone then the owner of that animal is strictly liable, unless of course the animal was acting in self-defence or was goaded into attacking."
Police said officers did not establish that a crime had taken place in Kristina's case.
A spokeswoman said: "Police were called to the Bridge of Dee roundabout following a report of a woman being bitten by a dog.
"The woman was taken to Aberdeen Royal Infirmary for treatment.
"Following inquiries, no crime was established and details were passed to the dog warden at Aberdeen City Council."