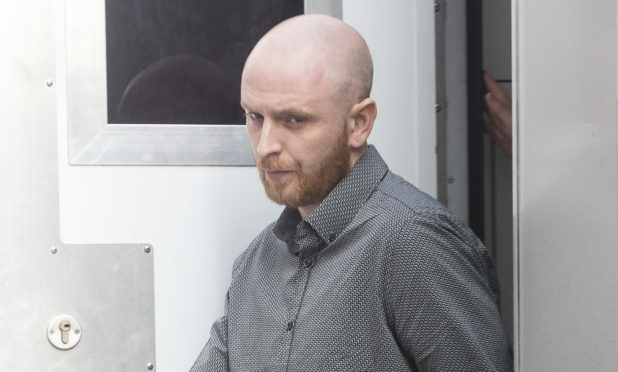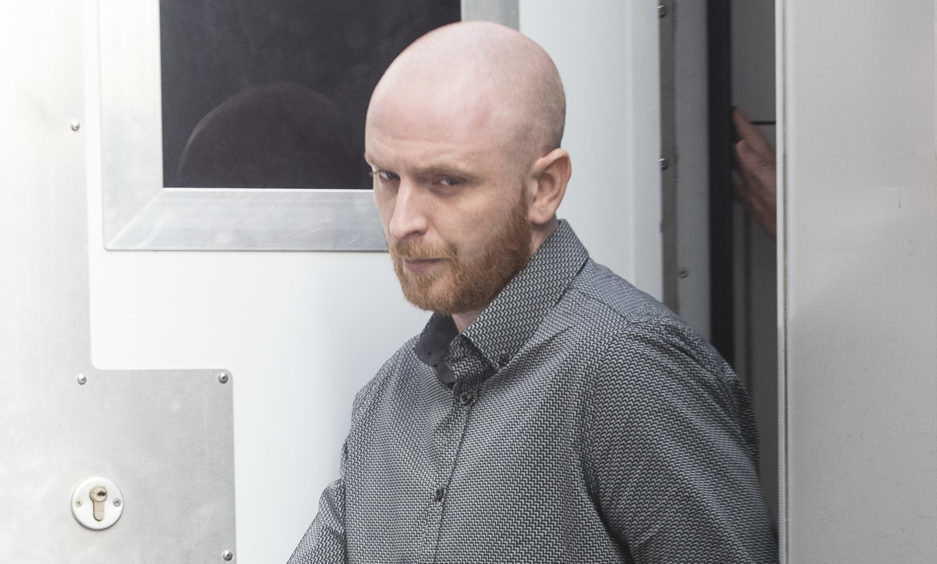 Social workers and prison bosses were set to recommend Law killer Robbie McIntosh be released from prison permanently just days before he tried to kill Linda McDonald.
A damning report into the circumstances that led to McIntosh being released on home leave says his vicious attack on Mrs McDonald could not have been predicted but reveals a litany of failings regarding risk assessments and information sharing.
It said that while McIntosh was subject to several licence conditions, the level of monitoring was "less than what might be considered reasonable".
Police in Angus were not notified he was staying at his mother's Bridgefoot house on home leave when he attacked Mrs McDonald and he was not included in any of their daily briefings around the time of the attack.
Officials feared killer Robbie McIntosh was 'playing the system' to be released prior to Templeton Woods attack
A search of McIntosh's cell after the attack also discovered he had been reading a book which included details about his murder of Anne Nicoll in 2001 and a novel about a lone man who attacks women in woods.
The report made 10 recommendations, including for the Scottish Prison Service to review what information is "available and considered" during risk management team meetings.
The Significant Case Review was carried out by the multi-agency public protection arrangements (Mappa), which includes members from the police, local authorities, health board and the SPS.
It was commissioned to identify "any necessary improvements to public protection arrangements".
But it also revealed a number of details about McIntosh's behaviour behind bars and on home leave, when he was largely "left to his own devices".
A Psychological Risk Assessment carried out in 2012 found a number of factors to suggest McIntosh was at high-risk of re-offending if at liberty.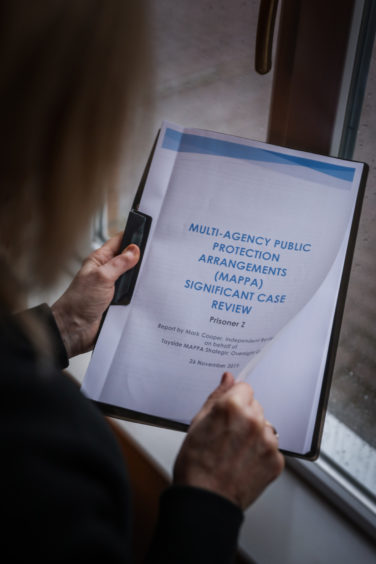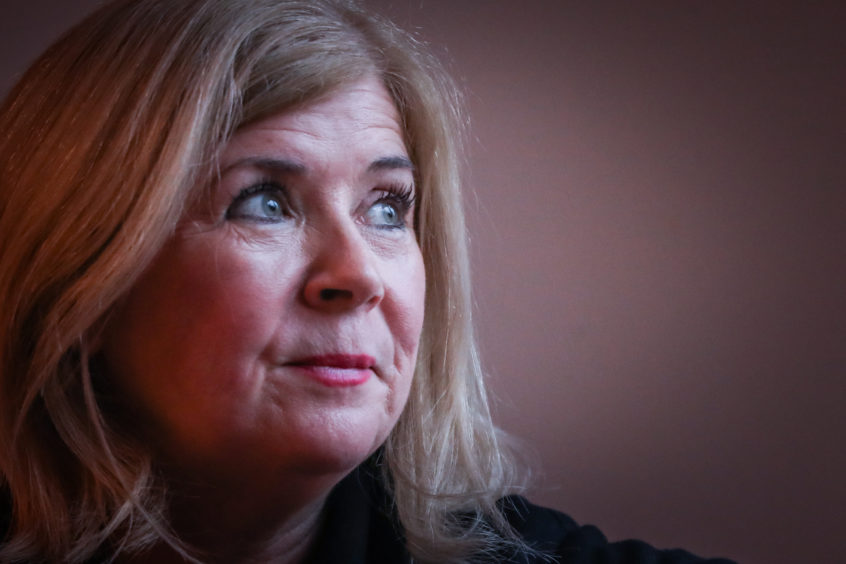 Review author Mark Cooper also found "considerable evidence" that McIntosh was conscious of how he could progress through the prison system and "would only do just enough" to get to a stage where he was considered for community access or release on life licence.
Several staff members questioned whether McIntosh had been "box ticking" or "playing the system" in order to progress.
Nevertheless, a report recommending McIntosh be granted temporary release from prison was submitted to Scottish ministers in 2015.
Mr Cooper said this report lacked balance as it did not contain any of the issues raised in the psychological assessment, breaches of prison rules of even a request made by McIntosh the month before to be returned to a closed prison.
After his transfer to Castle Huntly open prison in 2016, McIntosh completed several period of home leave although this right was temporarily suspended after he was found to have taken a New Psychoactive Substance in his cell.
McIntosh was again allowed home leave despite a Police Scotland Offender management unit supervisor warning there was a "whole gambit of risk around community access which is problematic" due to McIntosh's "petulance, substance abuse, relationships and dishonesty".
Earlier multi-agency meetings discussed the potential impact of "media intrusion" if McIntosh was spotted out on home leave.
And social workers and prison bosses were set to recommend his release on lifelong licence at a parole hearing scheduled for August 10, 72 hours after his attack on Mrs McDonald.
Elaine Torrance, independent chairwoman of the Tayside MAPPA Strategic Oversight Group, said the "victim of this appalling crime" – Mrs McDonald – had been uppermost in her thoughts while preparing the report.
She said: "We deeply regret that this incident happened. I am sorry they had to endure this dreadful experience and for everything that they have gone through.
"In delivering a thorough, independent review of the events and circumstances that led up to this serious offence, the report concludes that this incident was as a consequence of the perpetrator's actions alone and could not have been predicted.
"Nonetheless, there are a number of findings within the SCR that lead to 10 recommendations that I am confident will ensure strengthened policy and practice in public protection."