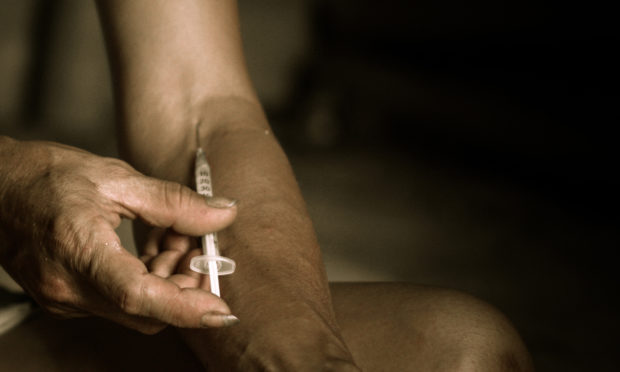 The Crown Office has pledged to speed up toxicology results amid fears Scotland's drugs deaths figures could be delayed this year.
The Crown is currently dealing with a backlog of cases due to an ongoing dispute with Glasgow University, whose forensic toxicology unit carries out the tests.
Without the results Scotland's official drugs deaths total — as well as the drugs implicated — will not be fully known for 2019.
The Crown says it is has allocated £300,000 to the unit to help clear the cases.
The issue was discussed on Wednesday at a meeting of the national drugs deaths taskforce at Dundee's Cairn Centre.
Scottish Government health minister Joe Fitzpatrick said he is "really hopeful" the issue can be resolved.
He said: "One of the good things about the taskforce is you have a range of people round a table, including someone from the Crown.
"I think it's really important that we have that information, not only in terms of getting accurate statistics, but more importantly for the loved ones of someone who has died.
"They are waiting to understand what happened and how they lost them.
"I'm really hopeful the £300,000 investment works and the backlog does get reduced."
Among those presenting its findings at the meeting was the Dundee Drugs Commission, established in 2018 to tackle rising overdose fatalities.
Deaths in Dundee and Scotland as a whole rose to record levels last year with 66 in the city and 1,187 nationally.
They are expected to be even higher when the National Records of Scotland publishes its annual statistics which, if not delayed, would likely be July.
Mr Fitzpatrick added: "Our role in the taskforce is to turn around what has been a trend that has been 20 odd years in the making.
"We're not going to do that overnight but our role is to make sure that we are taking the actions that will save lives in the future.
"Whatever the latest statistics will be when they're published will be too high. Every person who has lost their lives is a personal tragedy."
A spokesperson for the Crown Office said: "COPFS appreciates the impact of the delays in toxicology analysis and has allocated £300,000 in additional funding to help address this issue.
"In addition, COPFS is seeking to secure the future delivery of these services and to preserve the valuable contribution toxicology staff make to the investigation of deaths."
It is understood the additional funding will be paid to the university to help them recruit additional staff, buy new equipment and materials, help clear the waiting cases and secure better provision of the service until September 2020.
Thereafter, the Crown hopes to have found a different provider of toxicology reports.