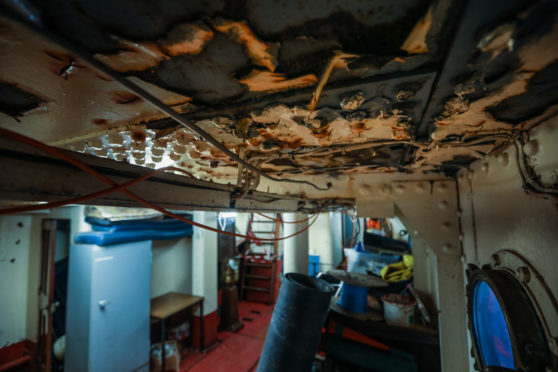 A historic lightship stationed at Dundee waterfront is in "critical" condition and needs urgent restoration, its owners have warned.
The North Carr Lightship, built in 1932, has serious water ingress and corrosion throughout its hull and superstructure.
It is currently afloat at Dundee's Victoria Dock next to the Foxlake wakeboarding centre, having been purchased by the charity Taymara for £1 in 2010.
Taymara has since spent over £70,000 conserving the ship but has been unable to source enough funds for a full repair.
Just six weeks ago, fire crews were called to help bail out the ship after it began taking in water.
Its history is well-documented having been witness to tragedy in World War II and she was also involved in one of Tayside's most notorious sea tragedies, the 1959 Mona Disaster.
David Kett, development officer for Taymara, said he understands concern over the ship's condition.
He said: "Over the past year, the situation has become critical.
"There has been a number of leaks in the hull below the waterline and thousands of volunteer hours have been spent in pumping out, drying out and installing temporary fixes.
"These primarily consist of applying cement to areas of the hull where either a leak has appeared or is likely to appear.
"North Carr is a tremendously important part of Dundee, Fife and Scotland's maritime history.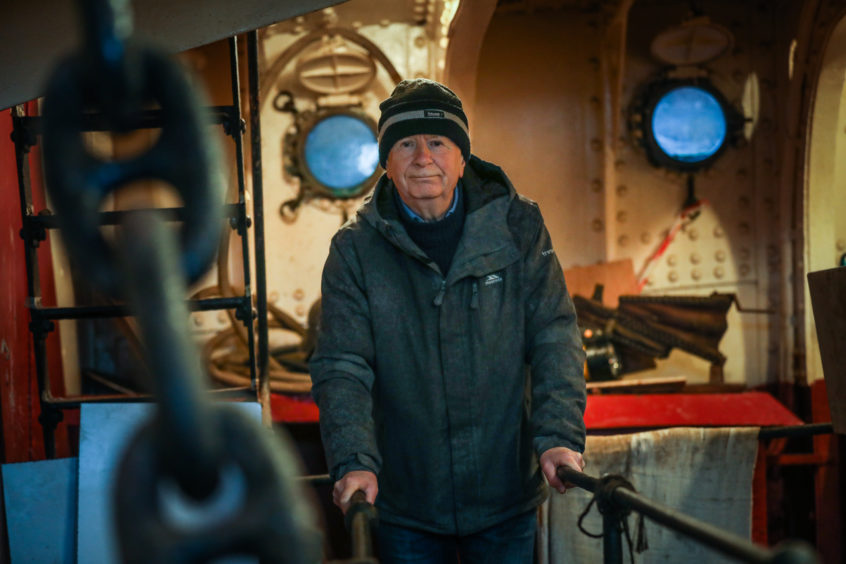 "She is also of national significance, being part of the National Maritime Museum's Historic Fleet.
"Taymara has committed itself wholeheartedly to the preservation and restoration of North Carr.
"We sincerely hope that the people of Courier Country and further afield stand beside us in our ambition to keep the ship and its fascinating contents with us for another 100 years."
It comes just two months on from the 60th anniversary of the Mona disaster, in which all eight crew drowned after being launched from Broughty Ferry to assist the North Carr which was adrift in St Andrews Bay.
The lightship and its crew survived before she was towed back to its station.
She was normally stationed off Fife Ness and survived bombing in the Forth and guarded the Clyde's western approaches in the World War II where several ships collided with her.
She was also the helpless observer of a U-boat action in which three allied ships were sunk.
Mr Kett added that the charity is now planning to implement a project to save the vessel.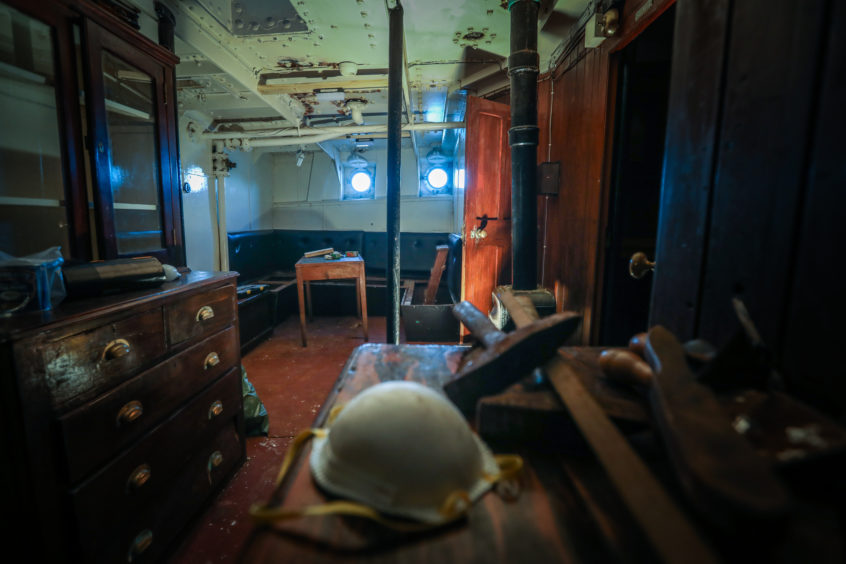 Subject to funding, the ship will be lifted up on to dry land, allowing for a full hull survey to be carried out.
He said: "This will be the precursor to a comprehensive refit programme which will see her fully restored inside and out.
"The intention is that she will finally be placed in the Eastern Graving Dock with HMS Unicorn to form the core of a maritime presentation portraying two very different periods and methods of ship construction and use."
The lightship was used as a museum in Anstruther after she left service before being purchased from a scrapyard by Taymara.
In 2013, an oil major offered to provide £1 million towards a comprehensive restoration but the failure of the dock gate meant that the lightship could not be towed to a suitable ship repair yard.