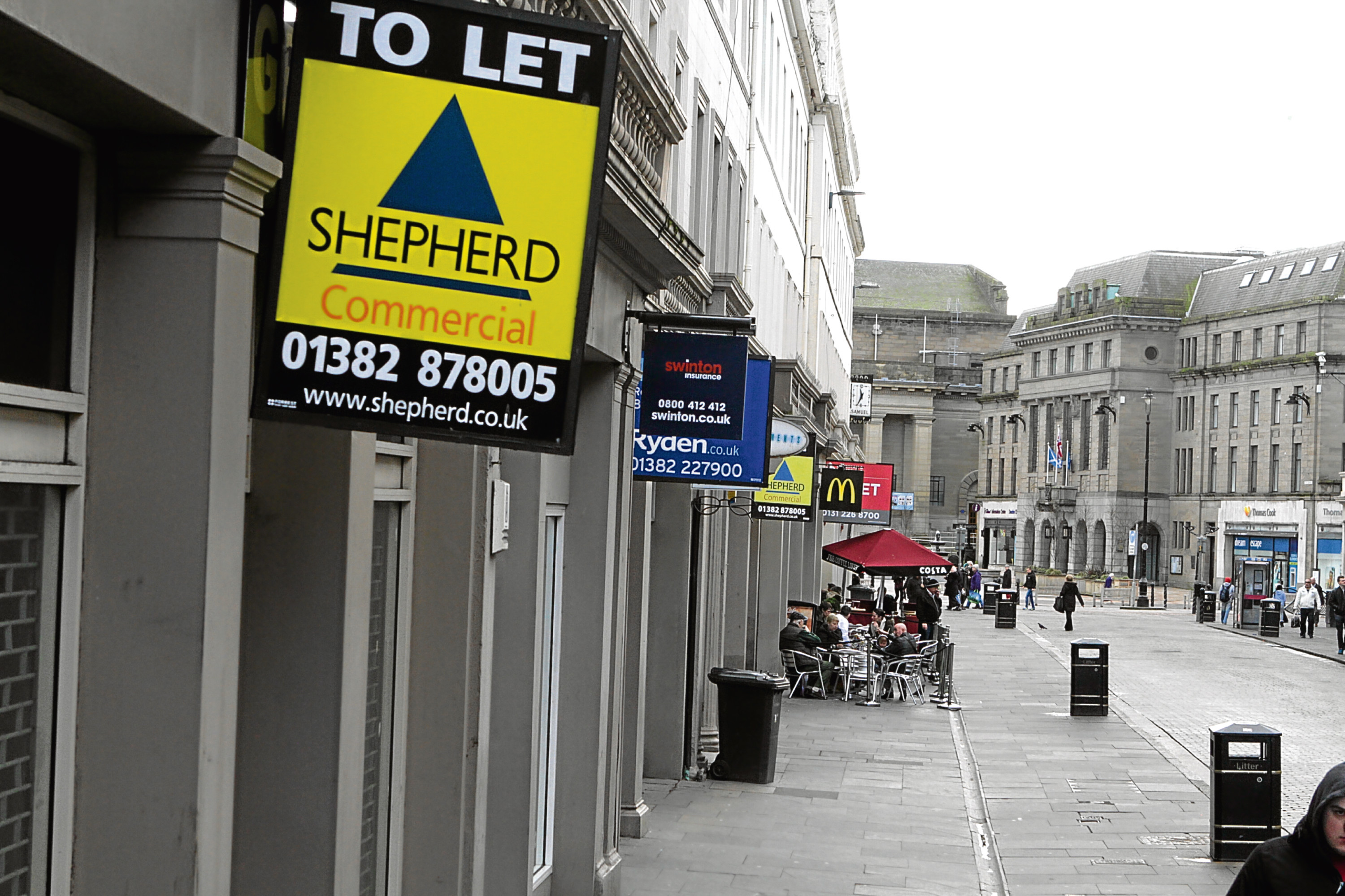 Councillors in Dundee are being asked to approve a wide ranging package of measures to support the city centre and combat a recent spate of business closures.
The local authority promised a plan was in progress after a slew of traders shut up shop around the festive period.
A report to go before councillors on March 9 acknowledges the city centre has "experienced significant challenges in recent years".
It says preliminary work has identified a handful of key areas requiring additional support and investment, including active travel and cycling infrastructure.
"Repopulating" the city centre as a place to live is also proposed as a way of giving businesses a boost.
The city development committee is expected to approve further work on the project when members meet today.
A more detailed plan would then be brought back in October, before the committee is asked to vote on a final package in 2021.
Among the businesses that bit the dust over the winter months were Fatburger, Castlehill, Giza, the Westport Bar and Thorntons on Murraygate.
One of the restaurateurs closing his door claimed Dundee was "not the place to be right now".
LONG READ: Eight Dundee businesses closed or under threat… has 'V&A effect' stalled?
Development convener Alan Ross insisted the outlook was more positive.
H said: "Every major city must keep reinventing itself to keep up with the times, and Dundee is no exception.
"Over the years in our city centre the council has been instrumental in driving changes like pedestrianisation, the development of major shopping centres, re-purposing retail units and building office space."
Hopes to create 4,700 more jobs across the city will also be discussed at the committee meeting as part of a growth plan.
Despite the troubles in the city centre, the committee will be told the number of companies across Dundee is currently at its highest since 2013.
As part of the five-year plan, a review will be carried out on how to better sustain employment.
The council's business gateway support service and measures to attract more investment and promotion of the city's waterfront will be a main focus.
Mr Ross added: "In 2018 alone we had 510 new businesses starting up, the highest total recorded since 2013, and although 445 unfortunately ceased trading in the same time period, the net figure is still better than the Scottish average and contributing to the overall steady gain.
"But there is still some way to go and with the help of our partners this plan will encourage more business start-ups, more companies to grow and more to locate in the city."