Owner says Dundee 'not the place to be' for restaurateurs as Fatburger closes its doors
The owner of recently-closed Fatburger has warned Dundee's restaurant trade is likely to get worse in the new year.
The Reform Street business suddenly closed its doors just three days before Christmas.
It opened in January after months of work to refurbish the building's interior but served its last patty on December 22.
It is the latest in a string of restaurants to close in Dundee in recent months.
Owner Akky Hayat warned the restaurant trade is likely to get worse for the city in the new year.
More than 10 people lost their jobs due to the closure, but Mr Hayat would not provide a more specific number.
He said: "Dundee is not the place to be right now.
"It's been on the cards for a few months. We tried to keep it going through Christmas but we can't sustain the running costs of the business anymore.
"If the same thing was in Edinburgh or Glasgow it would be flying.
"It will be on the market now so if anyone wants to take it on they may keep it as a burger place, we will have to see.
"At least we gave it a try and tried to bring something a bit different to Dundee. We tried our best."
Mr Hayat owns several business in Dundee, including German Doner Kebab, also on Reform Street, which he said is doing well.
He added: "Fortunately we were in a position that we could absorb the costs to keep it running for a while.
"But you see with all the other restaurants that have closed in Dundee in the last few months, people aren't eating out.
"I think its a scary time and this is just the starting point. We will see what the new year brings. It's scary what's happening."
The company, which started in America in 1952, claims to be the "last great hamburger stand" on its promotional material.
There are numerous chains across America and Canada, with some in Asia and the Middle East.
London is now the only place in Europe to house a Fatburger restaurant after the Reform Street closure.
The Dundee branch became known for its quadruple Fatburger challenge.
Anyone successfully downing the massive burger would get it for free as well as their picture pinned on the "wall of fame".
Several other restaurants have recently closed down in Dundee.
Bosses of upmarket restaurant Castlehill announced its closure earlier this month, with chef Adam Newth saying "people in Dundee just aren't eating out at restaurants like Castlehill now".
Giza also closed in November after just a few months on Dundee High Street, with staff saying they were "heartbroken".
One of the first notable restaurants to shut in Dundee this year was Project Pizza, which closed in June "until further notice" for "refurbishment".
It has yet to show signs of reopening.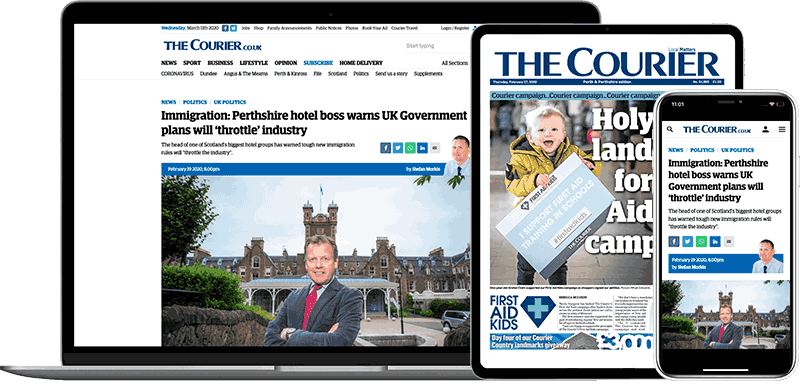 Help support quality local journalism … become a digital subscriber to The Courier
For as little as £5.99 a month you can access all of our content, including Premium articles.
Subscribe