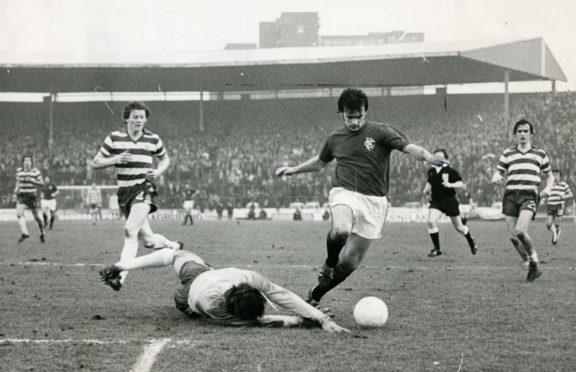 It is the autograph of a Scottish football hero which might have been the last he ever gave.
Dundee man John Brown has kept the unique piece of memorabilia safe for 25 years and has admitted he will never part with it.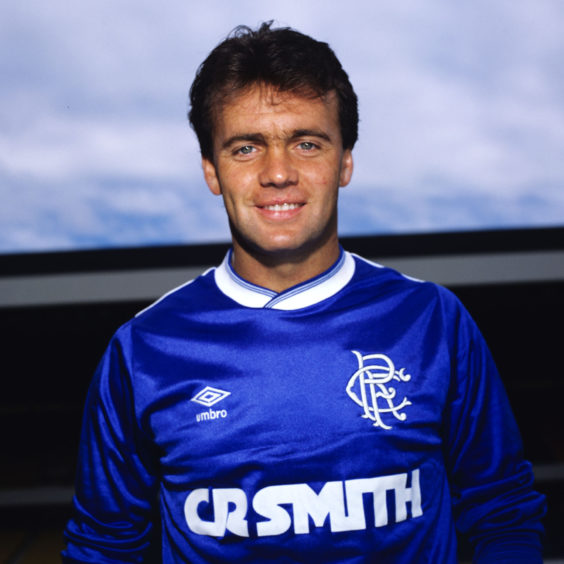 Davie Cooper died at the age of 39 on March 23 1995, just a day after being rushed to hospital with a brain haemorrhage.
Cooper collapsed while making a film at Clyde's Broadwood Stadium in Cumbernauld with Celtic's Charlie Nicholas and Scotland under-21 coach Tommy Craig.
Just a few days earlier, Cooper – who was due to retire at the end of that season – was part of the Clydebank squad which won 3-2 against Dundee at Dens Park in the First Division.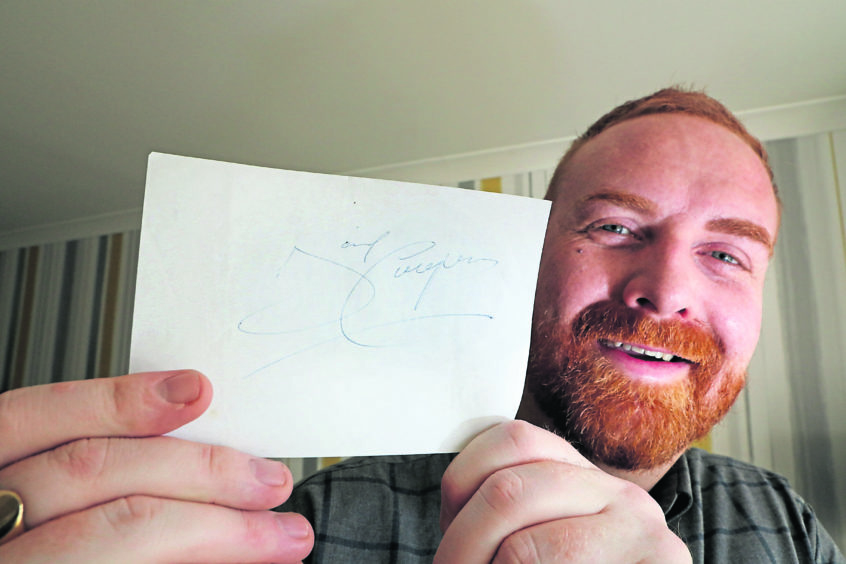 "I was invited along to the match by a school friend Stuart Squire whose dad Nigel was a director," said John, who runs The Longest Forty Production Company, which puts on events across the country, mainly with footballers.
"I would have only been 14 I think, so I can't remember much about the game, but I do remember two Clydebank players; James Grady, who would later end up at Dens, and Davie Cooper, because of course, everybody knew who Davie Cooper was.
"I wasn't lucky enough – or old enough – to have seen him in his prime, but I was well aware how highly he was thought of in the Scottish game.
"After the game, Stuart and I sat in the players old lounge at Dens.
"I remember Teletext was on the TV, and both sets of players would come in and grab a cup of tea and a sandwich and stand and watch the scores.
"Stuart and I were sat waiting patiently on Nigel finishing his duties as a director in the boardroom when Davie Cooper came and sat in an empty seat beside me."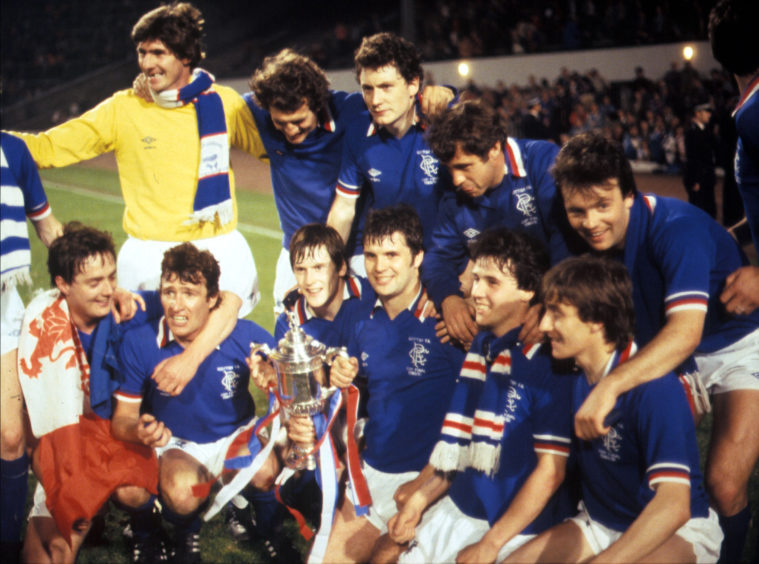 John was taken aback when the legend casually chatted to him for about 10 minutes.
"He asked who I played for, what position I played, if I lived locally, who I supported, and if I enjoyed the game," said John.
"I couldn't believe this Scottish football legend had just came across and started chatting to me.
"I remember him being the last Bankies player to leave the lounge, and indeed someone came and shouted on him that the bus was leaving, so he said his goodbyes and headed off.
"Thinking I couldn't miss this opportunity to leave empty handed, I quickly found a piece of paper and a pen.
"I ran after him, and shouted on him just as he was on the steps of the bus – there was certainly nobody that day in Dundee got a signature after me."
John got home and told his father all about it.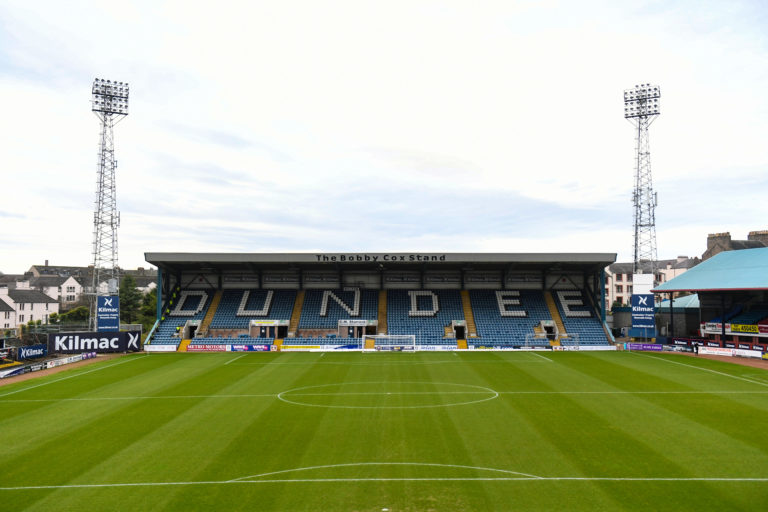 "He told me to keep his autograph somewhere safe," said John.
"A few days later, I think I was having my lunch break from school at my grandad's when he told me it just came on the radio that Davie Cooper had died.
"I told him all about meeting him at the weekend, and he said I'd maybe been the last person to get his autograph.
"Obviously there was no way to prove that, but it was humbling to think I may have a unique piece of Scottish football memorabilia.
"I've kept it safe in my parents house in Broughty Ferry ever since.
"I don't think I'd ever part with it.
"It's quite a special thing to have, and a good little story to tell also."
Simply the best
Cooper was born in Hamilton in 1956.
He joined Clydebank and inspired the club to the Second Division title in 1975-76.
Arsenal, Aston Villa and Coventry all tried to sign him but he joined boyhood heroes Rangers in 1977 for £100,000.
Cooper won three league medals, seven League Cups and three Scottish Cups with Rangers.
Two such gems among the 75 goals he scored for Rangers were a free kick against Aberdeen in the League Cup Final in 1987 and his finest strike of all in the Drybrough Cup Final against Celtic in 1979.
He joined Motherwell in August 1989 for £50,000 which is still regarded as the best bit of player transfer business done in the club's history.
An obvious highlight during his time in claret and amber was Motherwell's 1991 Scottish Cup triumph.
In December 1993 he returned to Clydebank as a player where he was planning to end his career before tragedy struck.
Despite his recognised talent, Cooper won only 22 Scotland caps including two appearances in the World Cup Finals in Mexico in 1986.
After Cooper's death, Motherwell renamed Fir Park's North Stand in his honour.
In 2017 he was also named as the overall winner of the best player in Motherwell's history.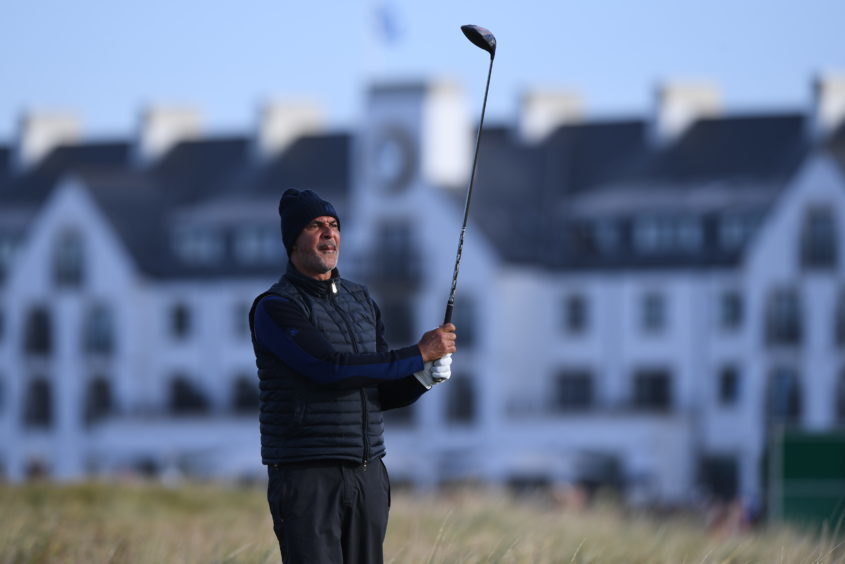 Former AC Milan and Netherlands hero Ruud Gullit is one of Davie Cooper's biggest fans.
He named him in his all-time XI among some of football's greatest-ever players, including Diego Maradona and Johan Cruyff.
Ronaldinho and Zinedine Zidane were on the bench.
The Dutch legend also compared him to Manchester United winger George Best, claiming that Cooper didn't get the credit he deserved.
In 1984, Rangers played a mid-season friendly – called the KLM Challenge Cup – against a Feyenoord side that included Johan Cruyff and Gullit.
Gullit said: "I played against him for Feyenoord in a friendly. and I saw this guy and I thought, unbelievable.
"I don't think he got the recognition he deserved as a footballer.
"Maybe because he was homesick he wanted to always play in Glasgow and that is a pity as not a lot of people know him.
"But for me he was an unbelievable player.
"He was one of the greatest players in the world of football.
"He was class – a skillful, stylish, intelligent player.
"There's not much footage of him, which makes it even harder.
"He was almost like a George Best type – skillful, left-side.
"He was an unbelievable footballer."
Tale of the tape
BORN – February 25, 1956
DIED – March 23, 1995.
CAREER
1974–1977 Clydebank, 90 appearances (28 goals).
1977–1989 Rangers, 540 appearances (67 goals).
1989–1993 Motherwell, 157 appearances (17 goals).
1993–1995 Clydebank, 39 appearances (1 goal).
TOTAL GAMES 826 (113 goals).
CLUB HONOURS
Clydebank
Scottish Second Division – 1975-76
Rangers
Scottish Premier Division – 1977–78, 1986–87, 1988–89
Scottish Cup – 1977–78, 1978–79, 1980–81
Scottish League Cup – 1977–78, 1978–79, 1981–82, 1983–84, 1984–85, 1986–87, 1987–88
Motherwell
Scottish Cup – 1990–91
22 SCOTLAND CAPS (6 goals)
First cap – versus Peru 1-1, September 12, 1979
Last cap – versus Egypt 1-3, May 16, 1990