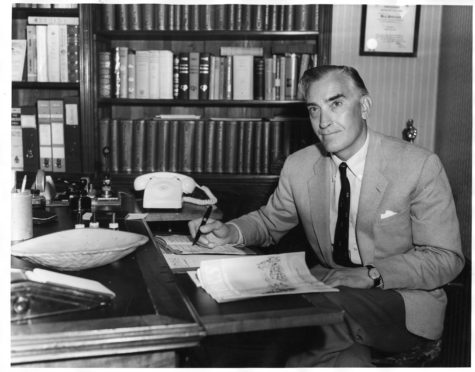 The family of a former Dundee United captain who won a Hollywood Oscar 60 years ago on Saturday April 4 have pledged to send the coveted Academy Award back to Scotland so that it can be paraded in front of fans at Tannadice.
Relatives of former Dundee United captain Neil Paterson had hoped to get the Oscar to the city this weekend to coincide with the Terrors' home game against Queen of the South on Friday night.
However, with all matches postponed as a result of the coronavirus crisis, they have had to put their plans on hold.
In an exclusive interview from his home in England, Neil Paterson's nephew Piers Bedford told The Courier: "My cousin John and I had hoped to get the Oscar back up to Scotland for the weekend of April 4 – the 60th anniversary of its Los Angeles presentation. But it was not to be.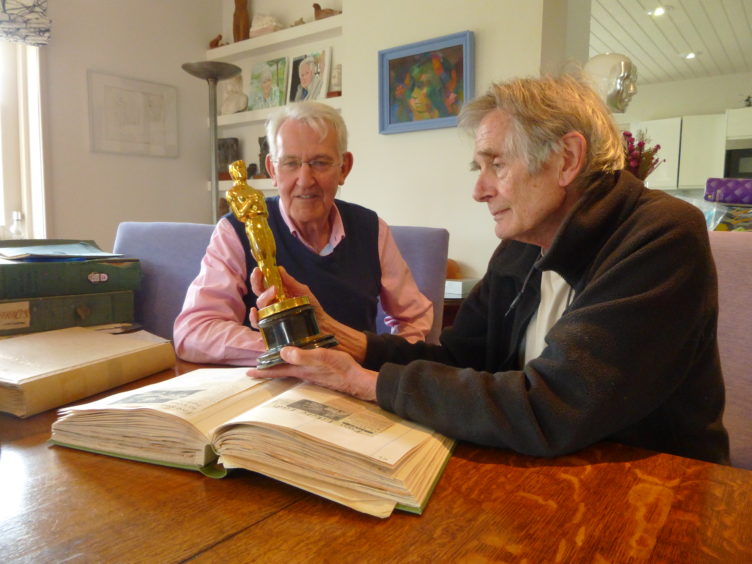 "One way or another we were going to get the Oscar up there.
"We had a fall back plan which was just a good old courier take it up there, but a couple of weeks ago we realised there was going to be no cheering crowd to see it due to coronavirus.
"We will make it happen though – it's so important as part of the Neil Paterson story.
"If it never occurred to Neil back then, he would be just thrilled to know people still remembered his time at Dundee United and getting his Oscar there is part of that story."
Neil Paterson, who lived in Crieff, won the Best Adapted Screenplay Oscar for the 1959 film Room at the Top.
The glittering 32nd Academy Awards ceremony in Hollywood saw epic drama Ben Hur win what was then a record breaking 11 Oscars.
Yet Neil's family say it was his brief but highly successful time as Dundee United captain in season 1936/37 that gave him most pleasure when he reflected on life. It's said the Oscar he won acted as a mere doorstop in his Crieff home until his death aged 79 in 1995.
Lifelong Dundee United supporter Tom Cairns, 70,who is the volunteer chairman with Dundee United Business Club and leads Tannadice tours, said whilst it's "unfortunate" the coronavirus situation has delayed the opportunity of displaying the Oscar, it was "exciting" to realise the family intend to make arrangements as soon as possible.
"To have a Hollywood Oscar with strong Dundee United connections displayed for our supporters around this special anniversary is nothing short of wonderful," said Tom.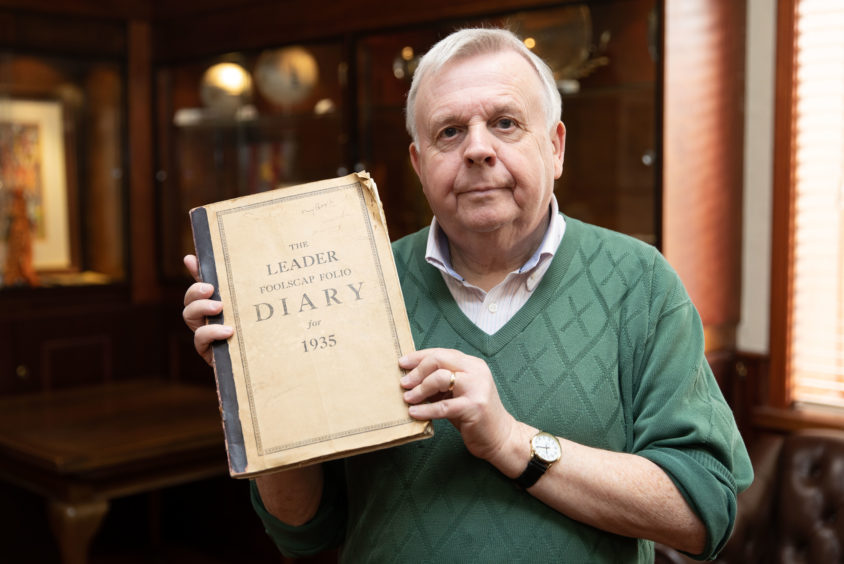 "On a personal basis it has been an honour to be in regular contact with the family of our former captain Neil Paterson and hear from them of his great affection for Dundee United Football Club.
"I look forward to placing the trophy, albeit briefly, into our display units featuring the history of Dundee United FC alongside the wonderful scrapbook compiled by Neil's mother around 1936 and which has been donated to our club by his family.
"We would hopefully see Neil's family members take the Oscar onto Tannadice Park which Neil graced all those years ago as a fitting tribute to our club captain of 1936/37."
Creation of a Dundee United legend
As star-studded golden couple Janet Leigh and Tony Curtis sashayed on to the stage of the RKO Pantages Theatre in Hollywood on April 4, 1960, to announce the winner of the 'Best Adapted Screenplay' award, any hope that the Ben Hur team had of winning a 12th trophy was about to be shattered – by the work of a former Dundee United football captain.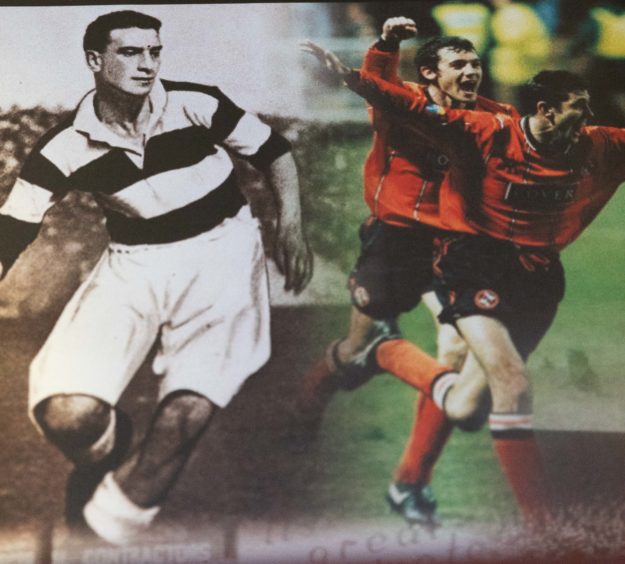 Ripping open the coveted envelope after describing how there could be "no cake and no frost" in a movie if the screenwriter didn't "create a recipe" first, Tony Curtis announced that the winner was Neil Paterson's screenplay for the 1959 film Room at the Top.
In true awards-ceremony style, Neil, who captained Dundee United during the 1936/37 season, couldn't be present.
However, the prize was collected by the film's British director Jack Clayton, who said: "On behalf of Neil, I can only say to all of you, thank-you very much indeed!"
The story of Neil Paterson, who is believed by Dundee United to be the only footballer in the world to have won an Oscar, will be well known to anyone familiar with the Tannadice club's rich and varied history.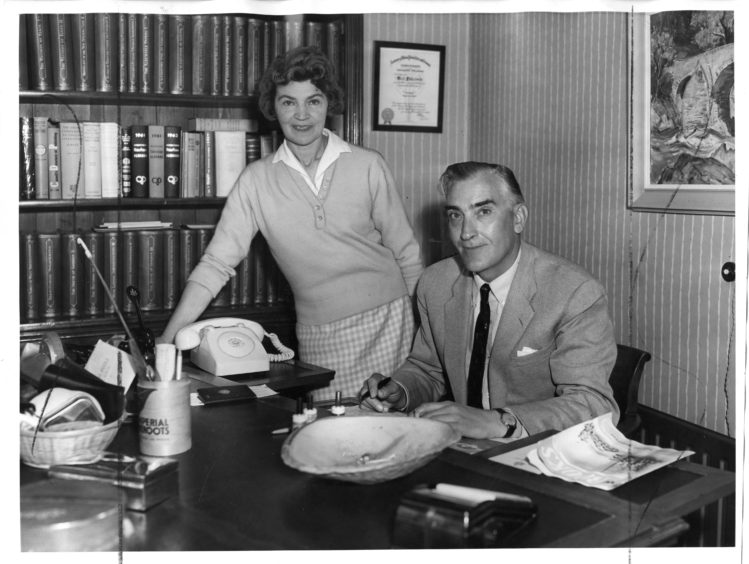 However, ahead of last year's 91st Academy Awards ceremony in Los Angeles, a treasure trove of fresh information emerged after Neil's son and nephew donated a scrapbook of his footballing years to Dundee United which the club have now put on permanent display.
The fascinating collection of newspaper cuttings and anecdotes was lovingly collated by Neil's Buckie-based mother in 1935/36 when he played for Leith Athletic and also records the day in July 1936 when he signed on at Tannadice in the then Scottish Football League 2nd Division.
Choosing to remain an amateur player, Neil went on to score nine goals from 26 league appearances for Dundee United, including a hat-trick.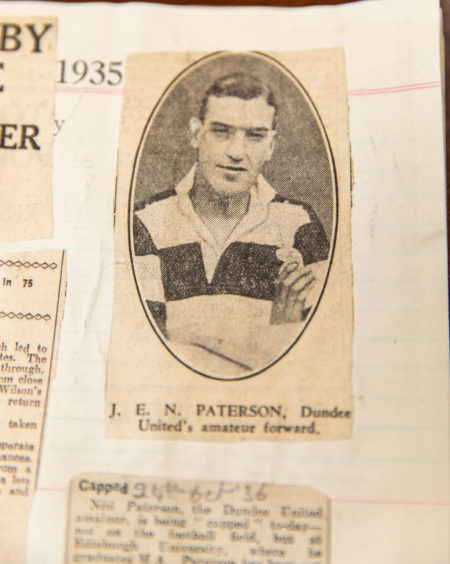 After his football career finished, he became a writer – initially a sports journalist with Courier publisher DC Thomson & Co Ltd in Dundee – and went on to pen a number of well received novels, short stories and screenplays.
He also served as a governor for the British Film Institute, National Film School and was an executive for Grampian Television.
However, his family say that in spite of everything, Neil always considered his "greatest achievement" as captaining Dundee United.