Burger King has confirmed the Dundee restaurant is operating on a delivery-only basis, after cars were spotted queuing around the block on Thursday.
The site, based at Dundee Kingsway West Retail Park was one of eight to re-open on Wednesday.
Coronavirus: Burger King announces reopening of Dundee branch
Photographs showing dozens of cars queuing at the fast-food restaurant caused alarm with eyewitnesses amid coronavirus lockdown measures.
The pictures showed staff serving food and drink to drivers but Burger King bosses have said the public will not be served at the drive-through site.
Orders can only be placed through partnered delivery companies Deliveroo and Just Eat, where trusted drivers will collect.
Burger King is currently trialling customer drive-through in Havant, and hope to be able to extend the service to other UK stores in the coming weeks.
It is understood some drivers were entering the queue in the hopes of placing their own takeaway order, but soon left after spotting a delivery-only sign.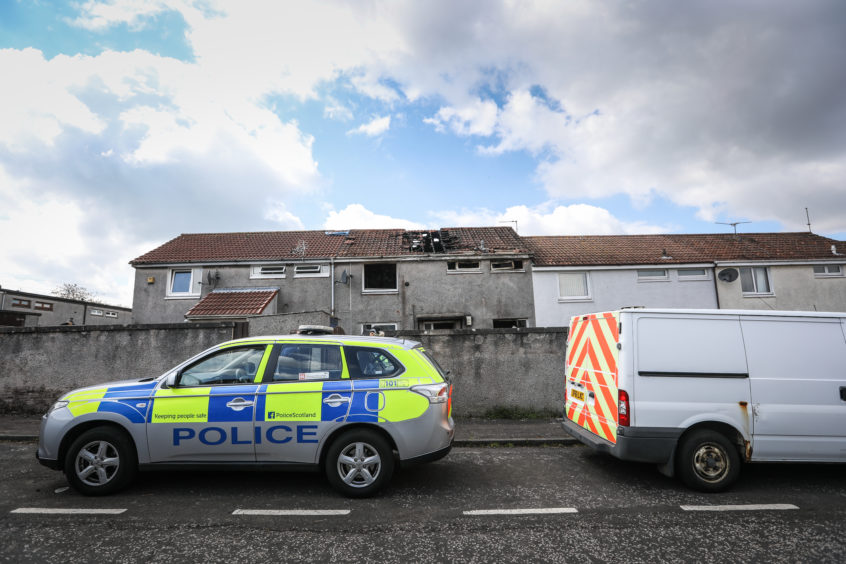 David Paterson said he was amazed when he spotted the huge line of cars backed up all the way to the Kingsway at around 5pm on Thursday.
He said: "The was a sign position at the entrance to the Burger King drive-in which says 'Home Deliveries Only'.
"I thought this must have been a sign they'd perhaps overlooked taking down and I assumed they were now open for takeaway only.
"I remember seeing a couple of cars reversing and going away and I thought they were probably fed up waiting.
"I'm thinking these cars saw the sign and decided to go. Others perhaps continued to the drive through, chancing they would be served."
Vehicles were seen queuing outside of the restaurant for a long period of time as they waited for their order.
It is unclear if all orders were strictly from the designated food delivery sites.
Mr Paterson added: "Regardless, the queue was extremely slow moving – if indeed they were delivery drivers, you'd think Burger King would have the orders ready for them to collect quickly and depart.
"In all I've counted about 30 cars and there were also other cars trying to circumvent the queue by joining it from Halfords car park.
"I guess only the cars driving up to the takeaway window know the truth."
A Burger King spokesperson said: "We can confirm that Burger King Dundee is open for deliveries only.
"Our delivery partners Deliveroo and Just Eat collect customer orders via the Drive Thru, but this is not currently open to the public.
"We are currently trialling customer Drive  Thru at our restaurant in Havant with the hope to open more restaurants for Drive Thru over the coming weeks, so watch this space."