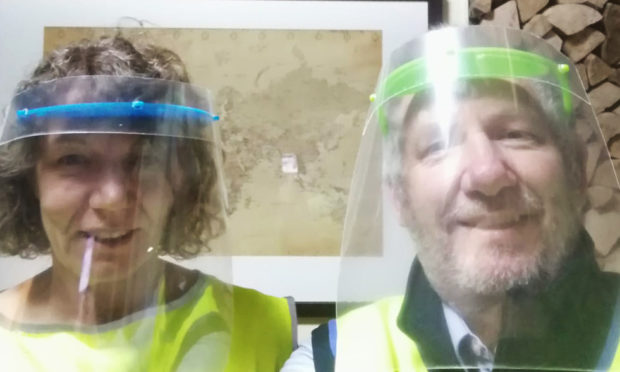 Safety visors made by youngsters have been donated to foodbanks in the city.
Grove Academy pupils made the PPE equipment, which as been donated to local charities Taught By Muhammad and Broughty Ferry foodbank.
The visors were handed over by Broughty Ferry Rotary members, who used club funds to pay for the equipment to be made.
The club also donated £1,000 to the two charities.
Taught By Muhammad operates an outreach centre at Whitfield Church, where husband and wife and rotary members James and Esther Wilson help out twice a week. They have been provided with the same visors for the work.
Broughty Ferry Rotary president Scott Leslie said: "Our members have been very pro-active in making funds for these good causes available and we expect to donate further in the future.
"Let's hope the need becomes less, but while it is there, Broughty Rotary will be helping where we can."