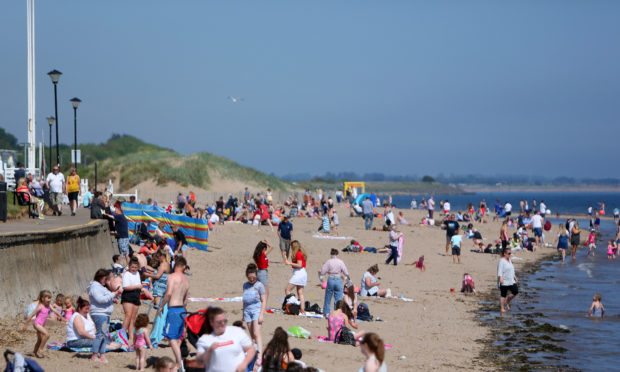 Fewer lifeguards are returning to Scottish beaches this weekend, prompting safety fears at popular locations.
Swimmers and visitors to Broughty Ferry beach in Dundee will be without lifeguard protection due to "strained" resources at sports body Leisure and Culture Dundee, it has emerged.
RNLI lifeguards will return to Aberdour and St Andrews East beaches at the weekend for the first time this summer, a reduction on the six kingdom beaches patrolled in previous years.
The charity hopes to staff stations at two further Fife beaches later this summer but has said it is not in a position to support Dundee City Council in providing lifeguards in the Ferry.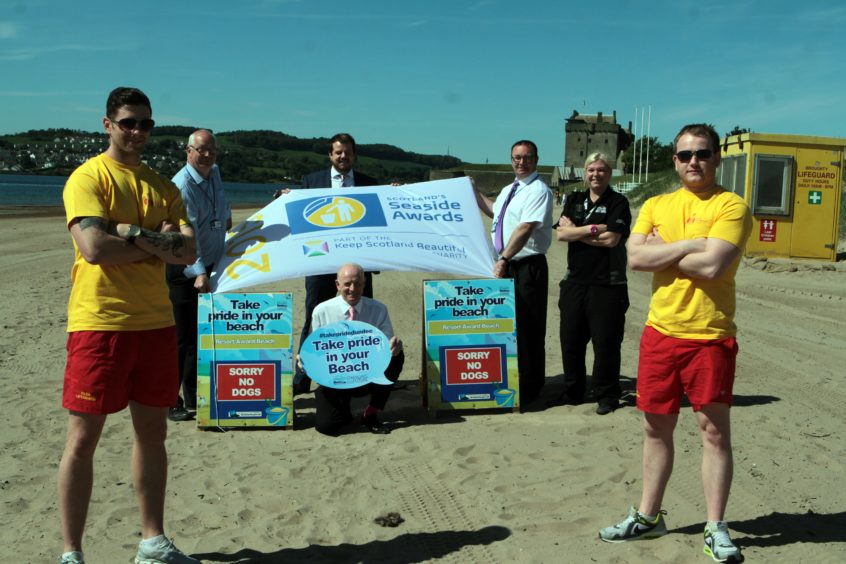 Weather forecasters predict temperatures of 19C and sunshine on Saturday and Sunday in Dundee and parts of Fife, leading to predictions of busy local beaches.
Ferry councillor Craig Duncan of the Liberal Democrats called on Dundee City Council to do more to put lifeguards back on Broughty Ferry beach.
He said: "It's a retrograde and regrettable step.
"It's disappointing that this has come to pass. The lifeguards have been there for a number of years and taking them away is not a step in the right direction."
He predicted crowds would flock to the Ferry in the event of good weather as lockdown continues to ease.
He added: "Even in a normal summer I would not be comfortable. There are going to be a lot of pent-up people who want to get out and enjoy themselves."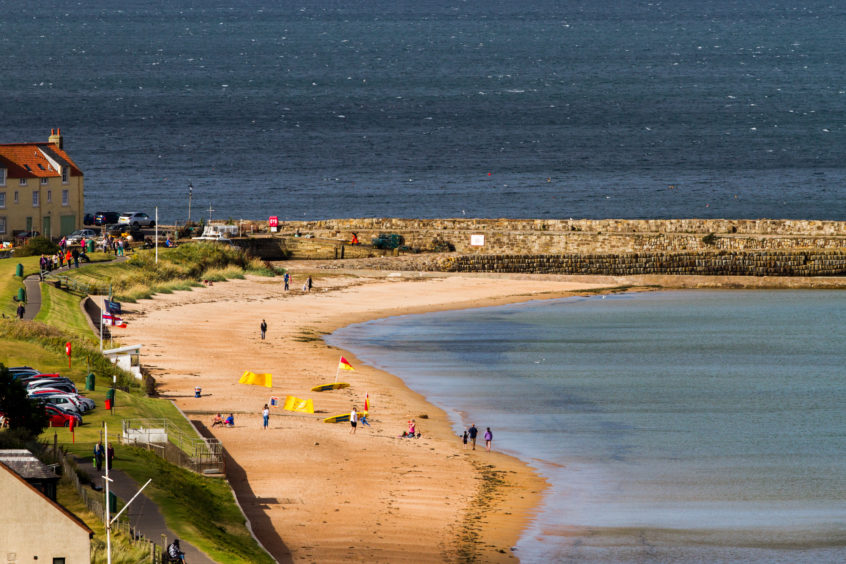 Residents complained about crowds failing to follow social distancing guidelines as the first stage of lockdown lifted earlier this month.
Mr Duncan said he would "hate to see it get to the stage" where lives were put at risk by the lack of lifeguards, who are also trained first-aiders.
Council environment officials revealed the lifeguard situation in an exchange with Mr Duncan.
An official wrote: "LACD (Leisure and Culture Dundee) are not in a position to provide the beach lifeguard service as they have done for the last number of years. This was due to a strain on their resources to deliver this specialist service on our behalf.
"We have enquired with RNLI about the potential for them to provide services at Broughty Ferry beach as they have been providing in some beach areas in Fife, unfortunately they do not currently have capacity to offer lifeguard provision for us this summer."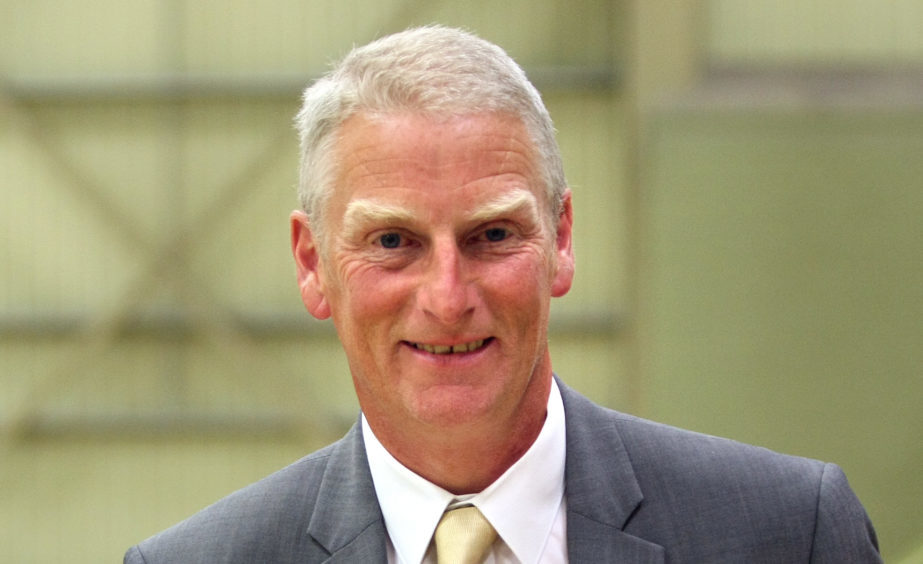 In previous years the RNLI has run patrols at Aberdour Silver Sands, Burntisland, Leven, St Andrews East Sands, St Andrews West Sands and Elie Harbour.
An RNLI spokeswoman said the charity was focused on providing the "the best service we possibly can under such abnormal circumstances."
UK-wide, charity bosses have said it is only able to staff 170 out of the usual 248 beaches.
The spokeswoman said: "We are aiming to have two beaches in Fife patrolled this weekend, Aberdour and St Andrews East. I would emphasise that Covid-19 puts an 'all being well' condition on everything. Bathers should look for our flags and other signs that the lifeguards are on duty.
"We're also looking to bring on a further two Fife beaches, hopefully by July, plus another beach further south in Scotland."
RNLI lifesaving manager Jacob Davies reminded potential daytrippers the official advice remains to stay within five miles of home.
He said: "Just because the lockdown restrictions are being relaxed does not mean our coasts are safe, the dangers that have always been there remain.
"We ask those who are local to beaches to continue to be aware of the inherent dangers and to avoid taking risks.
"Our strong advice to the Scottish public, who are not local to a beach, is to exercise locally and not to travel to the coast."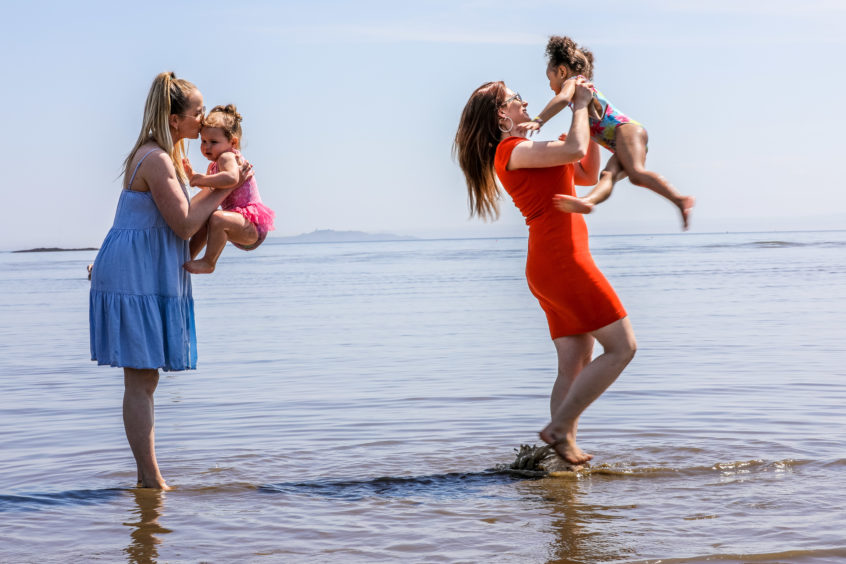 A Dundee City Council spokesman said they are "awaiting guidance" from the Scottish Government following consultation on the 2020 bathing water season.
He warned swimmers not to take to the water in the meantime.
"Swimming and bathing at Broughty Ferry is not advised," he said.
"We would urge members of the public to comply with this and stay out of the water. Lifeguards will not be present.
"The beach itself remains open for people to enjoy outdoor exercise in line with current restrictions to prevent the spread of Coronavirus."
A spokesman for Leisure and Culture Dundee said lifeguard provision was a matter for Dundee City Council.