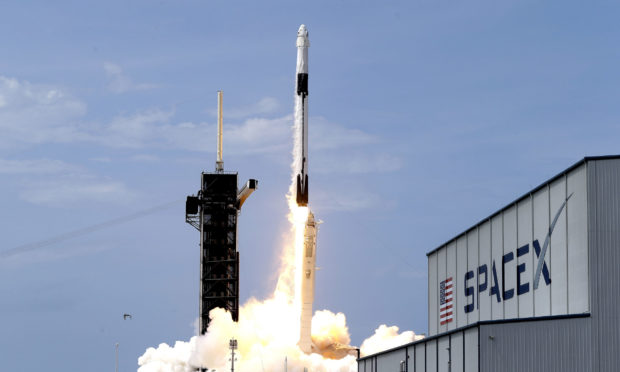 Dundee and Scotland can benefit from the commercialisation of space travel showcased by the recent SpaceX launch to the International Space Station, according to industry experts. Michael Alexander reports.
On the afternoon of May 30, veteran NASA astronauts Bob Behnken and Doug Hurley made history when they blasted off from Florida aboard SpaceX's Crew Dragon – the world's first truly private spacecraft.
The mission to the International Space Station (ISS) was the first orbital crewed launch to depart from American soil since NASA retired its space shuttle fleet in 2011.
For the past nine years, all of NASA's astronauts have launched to the ISS on Russian rockets from Kazakhstan.
But with US president Donald Trump needing to overcome significant political, financial and technical challenges if his ambition  to have American astronauts back on the moon by 2024 is to be fulfilled, how likely is it that 'space tourism' will become a reality and can Scottish companies benefit now the private sector is fully involved.
STAR-Dundee – Scotland's first space company – is the global leading developer and supporter of SpaceWire technology – a computer network used to connect elements like sensors or telescopes on board spacecraft.
The company, based on Dundee's Nethergate, has been working on SpaceFibre – the next generation spacecraft on-board data-link and network technology – and hopes to be involved in future projects, including NASA's return to the moon.
With plans for a Scottish Spaceport and the Scottish Government recently predicting the space industry could be worth £4 billion to the Scottish economy by 2030, STAR-Dundee chief executive Stuart Mills told The Courier he thinks the commercial opportunities in space are "great for the UK, Scotland and for everyone".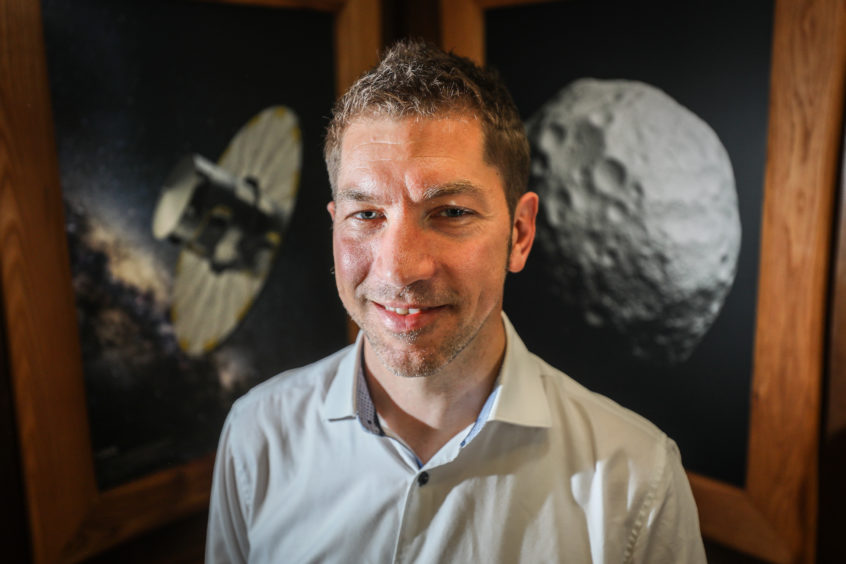 "Commercial companies don't have the same goals as governments, who have traditionally funded space missions," he said.
"They are instead focused on meeting the ambitions of their shareholders, which may mean doing things much cheaper than previously possible to gain a competitive edge, for example.
"This means much more can be achieved from the money available.
"Alternatively, the shareholders may be interested in publicity or some specific personal goal such as going to Mars, resulting in exciting missions that wouldn't be considered by governments.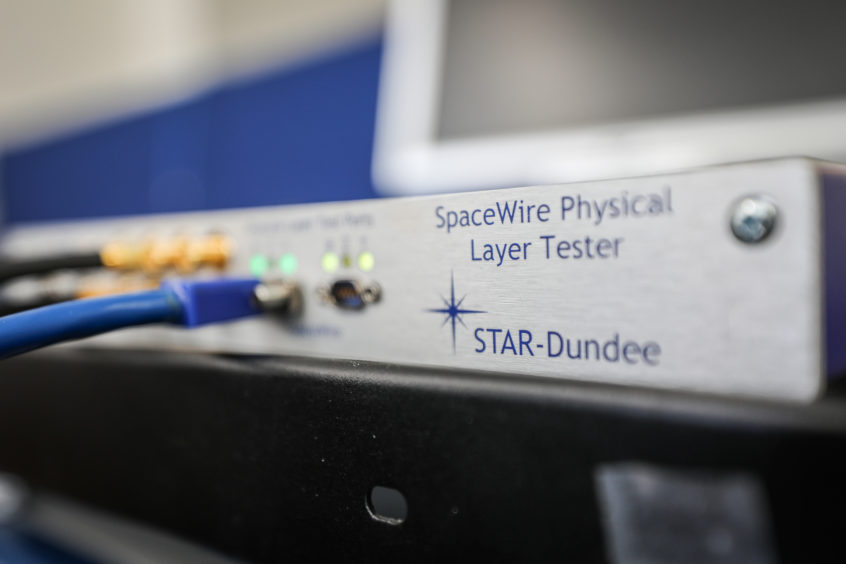 "In comparison, many government funded missions are for the benefit of the people of that country or society in general, as these are effectively the shareholders of the government organisations.
"This has resulted in many important missions which have improved our ability to respond to and predict disasters, understand the damage being done to our environment, and expand our knowledge of the universe. But these are missions that aren't likely to be attractive to commercial organisations.
"In the UK, our government space budget is very small in comparison to the likes of the US.  This means that it's important for us to work together with other countries to achieve our ambitions."
Mr Mills finds it hugely exciting that given growing capabilities, a Scottish spacecraft could launch on a Scottish launcher, from a Scottish spaceport, then receive data from it at a Scottish ground station using Scottish software and infrastructure.
Initially space tourism will be for very short flights and likely only for those with lots of money, he said.
But if the costs continue to reduce at the same rate as the likes of SpaceX have so far been able to achieve, then space tourism may become a possibility for more paying humans, he predicted, at least on short orbital flights.
Former NASA Space Shuttle pilot Lieutenant Colonel Duane 'Digger' Carey, who recently visited Fife, was the 410th human ever to enter space when he piloted Columbia on what was NASA's fourth Hubble Space Telescope servicing mission in March 2002.
In an exclusive interview from the USA, he told The Courier he is "absolutely thrilled" that manned space exploration is becoming, more and more, a commercial venture.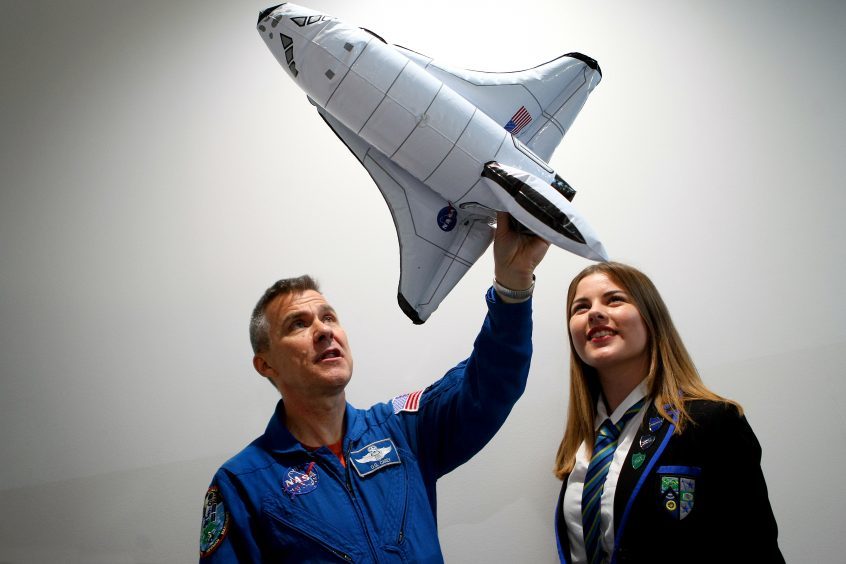 "This has been a long time coming and I feel it is a natural progression of how America, at least, can continue sharpening her acumen in expanding mankind's reach into our universe," he said.
"Such public/private partnerships, if done correctly, can unleash the incredible powers of American capitalism and her innovative potential while maintaining a decent chance of proceeding along paths that will ultimately, over the long run, benefit all of us.
"I will say I am a bit disappointed manned launch costs have not come down as much as initially expected when compared to America's Space Shuttle Program.
"However, this downside is almost certainly more than offset by the renewed amount of international interest in manned space exploration my wife and I have personally witnessed over the past few years while performing educational outreach.
"We attribute this increased enthusiasm, in large part, to the public's fascination with the new 'Space Barons' – for example Sir Richard Branson, Elon Musk, and Jeff Bezos, among others.
"Their personalities, efforts, and competition have captured imaginations all over the world. It is, after all, human interest that makes the world go round."
According to the UK Space Agency, Scotland is leading the way for the UK's multi-billion pound space sector with UK Government funding helping to drive significant year on year growth in jobs, income and the number of companies specialising in this field.
The agency is working closely with the Scottish Government, innovation and enterprise agencies to drive growth in the thriving space sector and maximise the opportunities offered by new commercial launch services.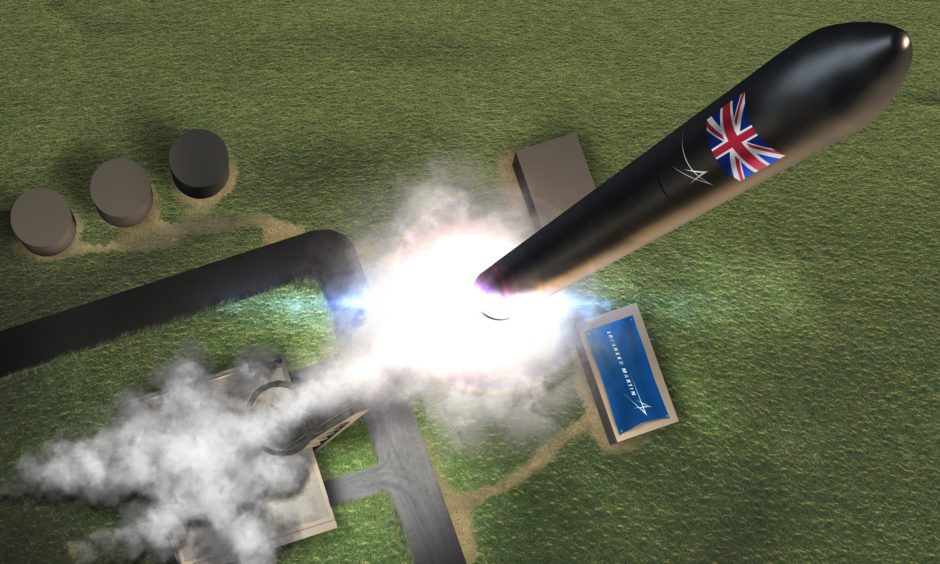 The Scottish space sector has seen significant growth in income and jobs with 19% of all UK space jobs currently in Scotland – employed across 133 organisations.
Annual income to space industry companies headquartered in Scotland has risen from £144 million in 2012/13 to £254m in 2020.
The UK space sector overall employs 42,000 people and generates an income of £14.8 billion each year, while supporting £300 billion of wider economic activity through other industries with satellite services such as navigation, communications and Earth observation.
Much of the sector's growth is due to space manufacturing, including satellites, ground systems and components.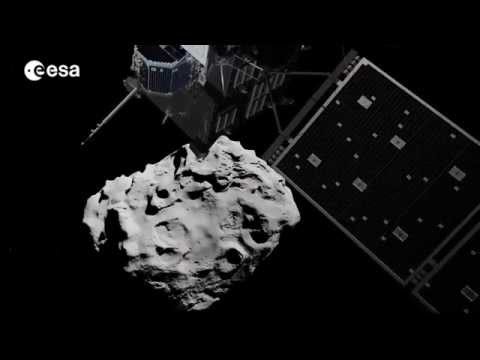 However, the opportunities for further growth in Scotland are "huge", the agency says, as the country looks to kick-start its economy post-Covid-19.
With the UK space sector needing another 30,000 people if it is to achieve its ambition to secure 10% of the world market by 2030, efforts must also be made to make more young people aware of the opportunities to pursue space sector career jobs.
"There has never been a better time to start and grow a space business, with clear local and national support, funding opportunities and a vibrant and connected ecosystem of industry, academia and government," a UK Space Agency spokesperson told The Courier.
"The Scottish space sector is vibrant – with comprehensive capabilities ranging from instrument development to data exploitation across academia and industry.
"There are key strengths in small satellite manufacture (Glasgow – cubesats – Spire and AAC ClydeSpace) and applications (numerous SMEs based largely around Edinburgh), as well as a number of world-class universities.
"Dundee has a strong history of scientific excellence and is a modern hub for digital skills, which are in great demand as the commercial applications of satellite data grow ever more important for a range of industries and the growth of our economy overall.
"Scotland is also the best place in the UK to reach certain satellite orbits with vertically launched rockets.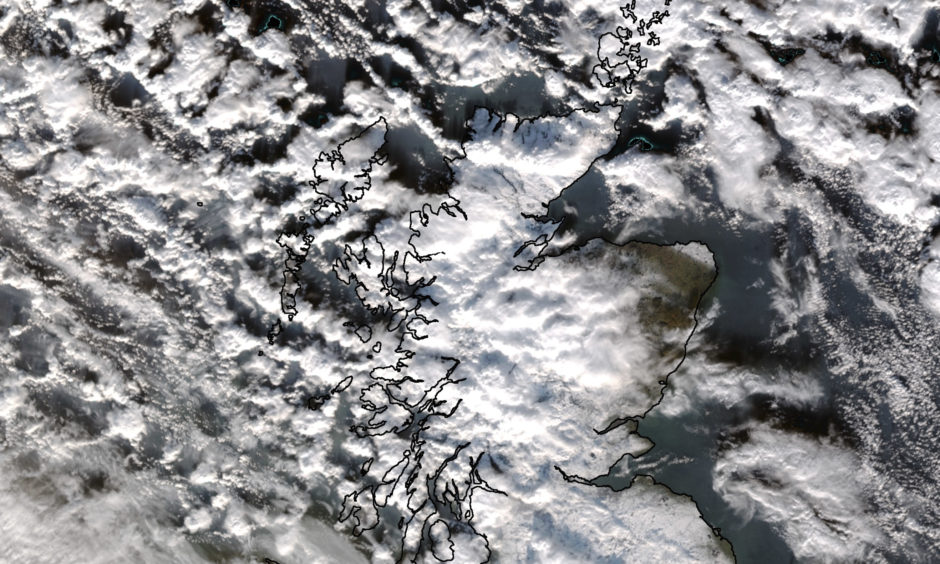 "Sites in Shetland, Sutherland and the Western Isles are developing exciting proposals for vertical launch, while airfields such as Machrihanish and Glasgow Prestwick could also support air-launch and sub-orbital flight.
"Offering launch capability will complete Scotland's end-to-end capability and enhance the attractiveness of Scotland as an inward investment opportunity.
"The UK Space Agency wants the UK to be the most attractive launch destination in Europe, and the potential to have multiple vertical launch sites in Scotland is a key driver of this ambition."