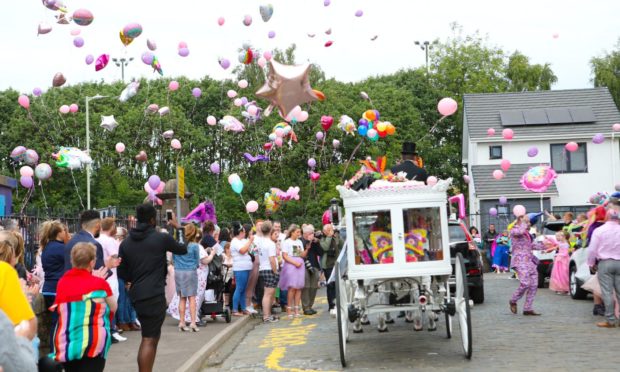 Dundonians lined the streets to take part in a fairytale send-off for a local girl who died in a tragedy at a Perthshire beauty spot earlier this month.
Freya Skene passed away following the accident near Ossian's Cave on the River Braan on Monday, July 6.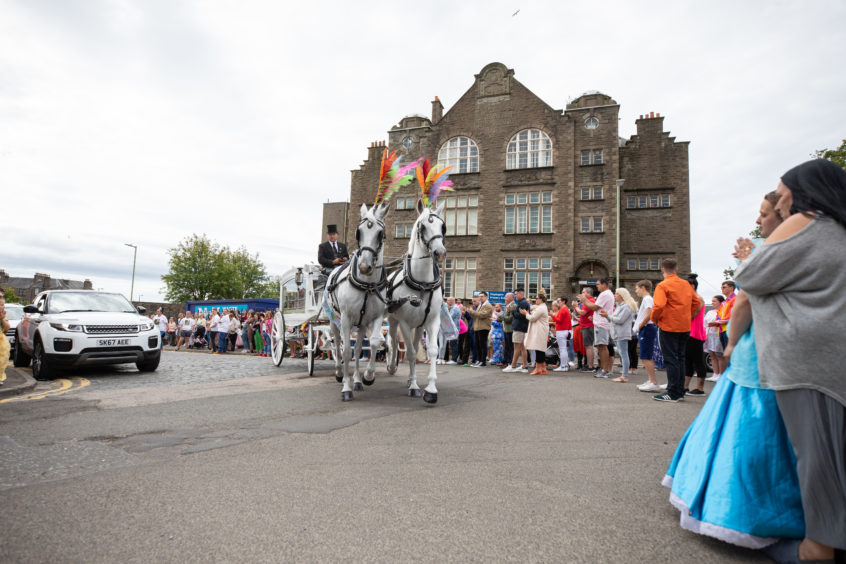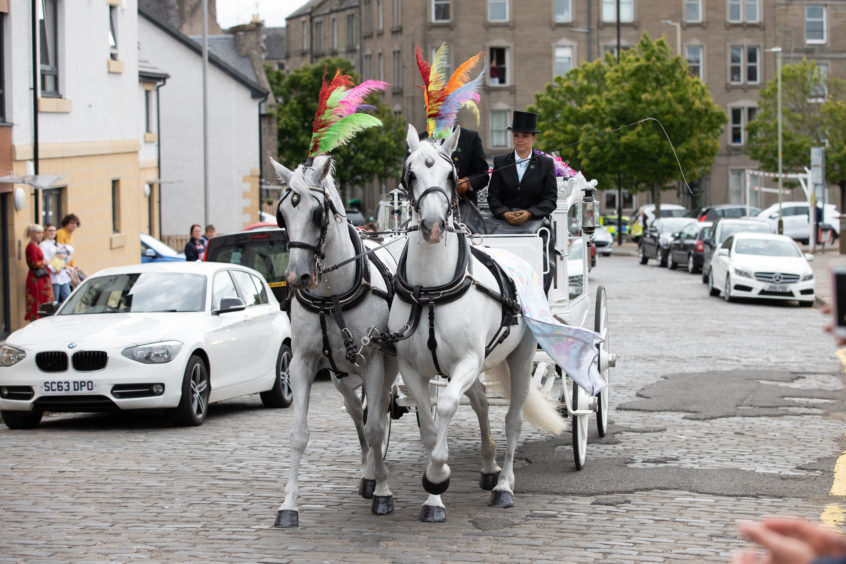 Crowds gathered in memory of the seven-year-old as her fairy princess-themed funeral procession stopped off at her primary, Clepington School, on Friday morning.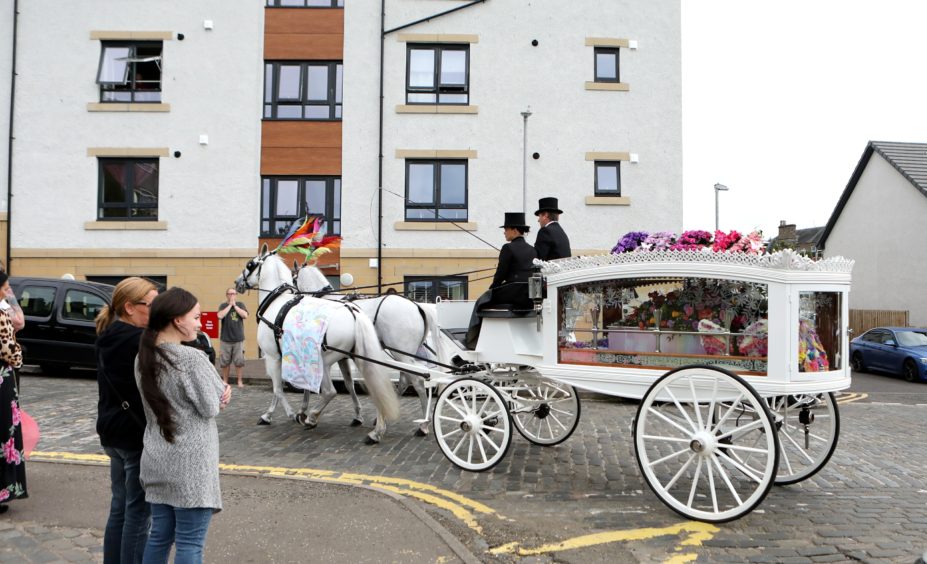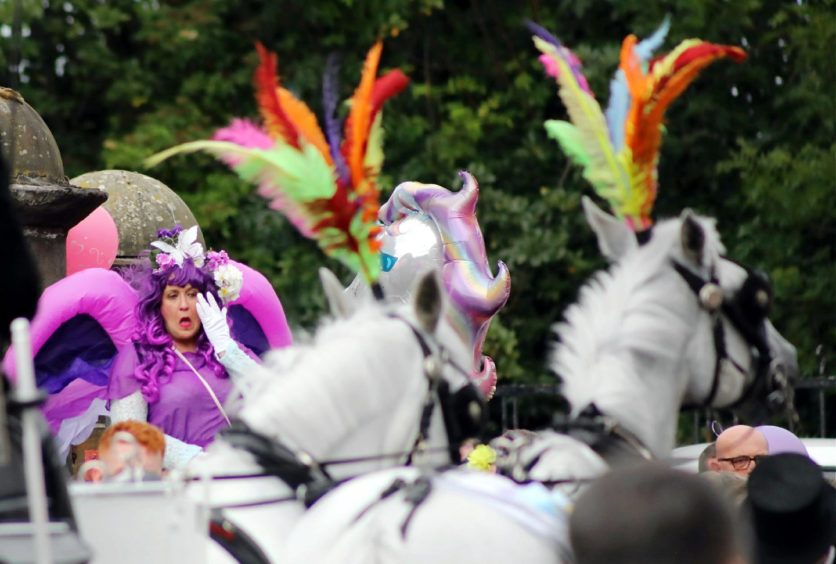 Locals lined the streets and blew bubbles as two beautiful white horses, with a carriage in tow, took Freya on her final journey through the city.

The youngster and her mum Brooke Reid, 26, were both rescued from the River Braan after getting into difficulties in the "freak accident".
Freya died in Ninewells Hospital a short time later.
A fundraiser established to give her the perfect send-off raised more than £23,000.
'I will never forget what she did': Amazing act of kindness by Dundee girl who died in river tragedy inspired a city-wide campaign
Due to coronavirus restrictions, only 30 people were able to attend the service itself.
However mourners were asked to join in celebrating Freya's life by attending a balloon-release at her school, lining the route taken by the horse-drawn carriage, or gathering outside Dundee Crematorium.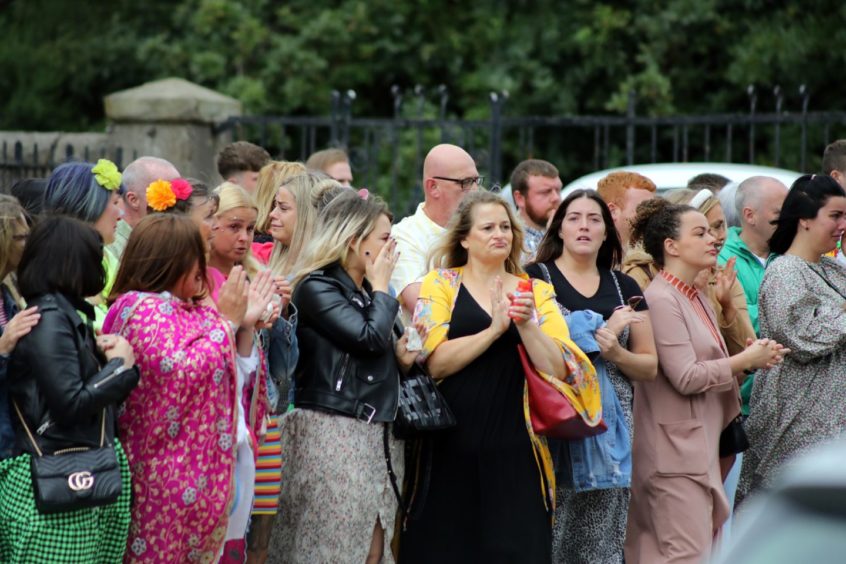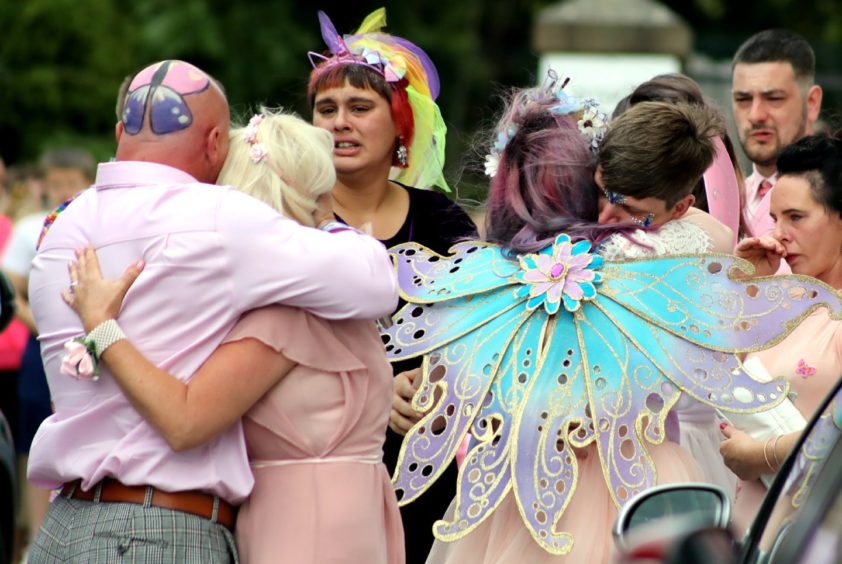 They were asked to dress in bright colours and paint their faces with glitter.
Last week Ms Reid said: "Please if you are coming to pay your respects or say your goodbyes be in your brightest colours, fanciest dress, glittered up with flower crowns or embracing the fairy and princess theme as I know she wouldn't want anyone in black.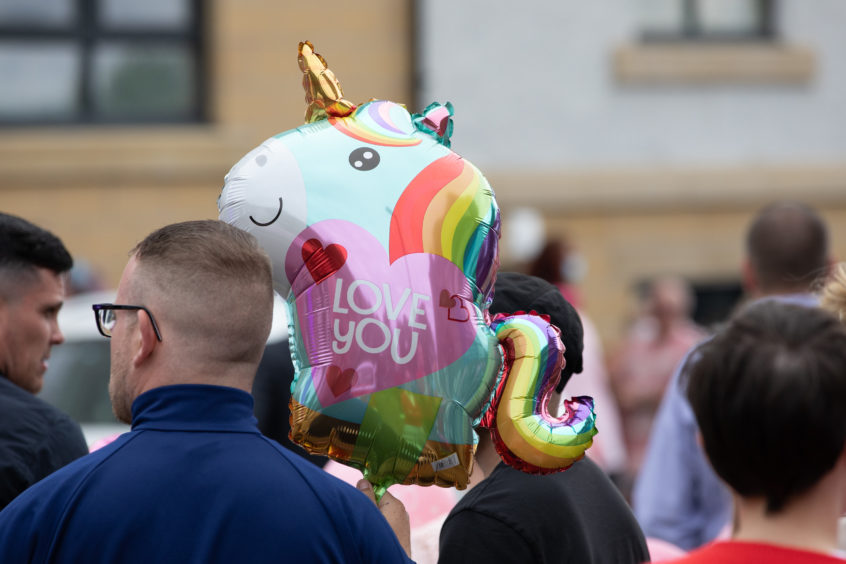 "This is a celebration of her life, her farewell ball for the beautiful sweetheart that she was, not just to me but to everyone she met."