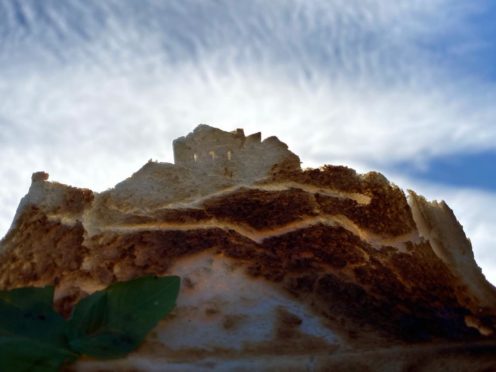 A Dundee charity worker has broken lockdown boredom by recreating Ediburgh's iconic castle – in lightly browned toast.
Scott McIntyre painstakingly put together a toasted replica of Edinburgh Castle and its volcanic crags as part of a lockdown photography club challenge for himself and colleagues.
In another quirky effort, he enlisted the rest of the McIntyre clan and covered them in vegetables to recreate a famous 16th century painting of Emperor Rudolf II, reimagined as the Roman god Vertumnus.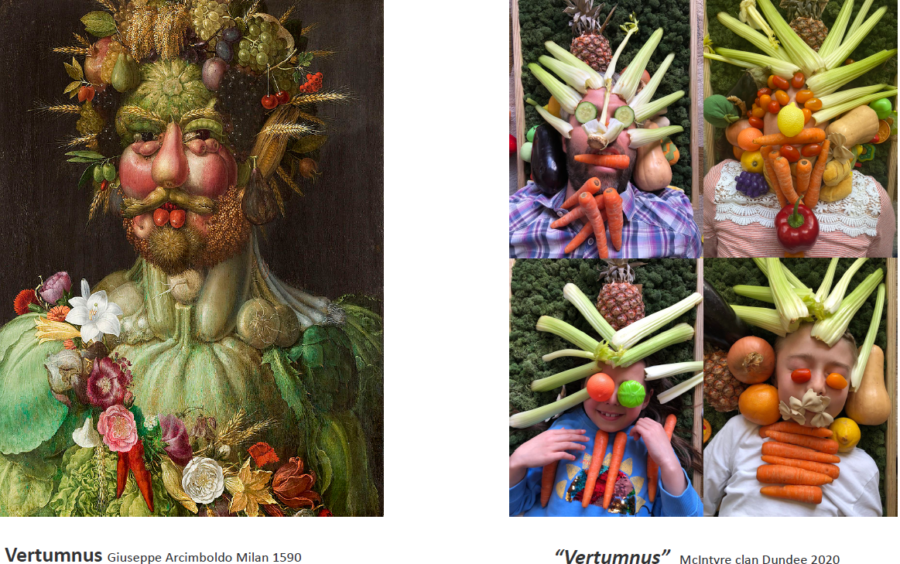 But his delight over getting the perfect shot of the castle lasted only as long as it took for the family dog to swoop up and scoff the toast treat.
The photography club was set up by Kids Operating Room as one of a host of ideas to keep its team connected while working from home.
The club was such a success that what started out as a lockdown idea, along with a fitness club and a wine club, will stay part of their work routine when they return to the office.
Kids Operating Room head of communications, Karen Tas said a different weekly theme was chosen for the photography club and the highlight was the task to 'create a Scottish landscape out of food'.
Scott, works in the charity's Dundee warehouse and is the charity's head of design and development, hit the spot with colleagues through his capital creation.
He said: "I literally just took the final photo with the sky in the background, I was really proud of it, but as soon as I took it my dog Daisy jumped up and ate the lot."
The team also turned their artistic side to album covers, including a plasticine Pink Floyd Dark Side of The Moon recreation.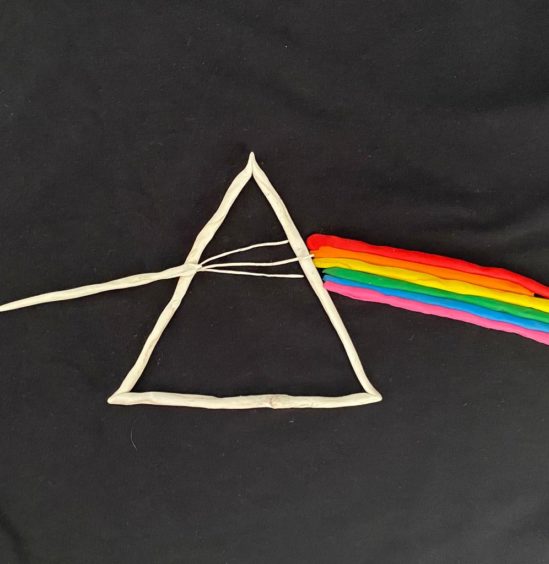 "The focus of our work at KidsOR is on saving the lives of children in some of the world's poorest countries," said Karen.
"But we realised that to be able to focus on this huge task over lockdown whilst working remotely and not seeing each other as a team, we needed some clubs to keep us all connected."
The charity is working globally to provide paediatric operating rooms in hospitals and safe equipment to surgeons.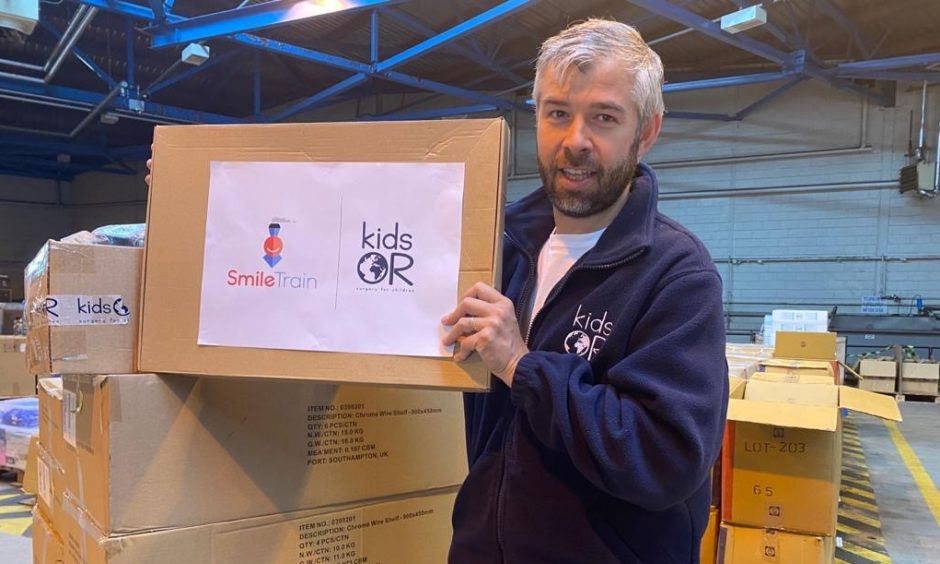 Working across Africa, Latin America and South East Asia, KidsOR has installed 25 operating rooms and provided over 18,000 children with access to emergency lifesaving and life-changing surgery.
It will soon install the first ever paediatric operating room in a refugee camp at Kakuma in Northern Kenya.
Founded by Nicola and Garreth Wood in 2018, the charity is also working with Smile Train, the world's biggest cleft palate charity to help deliver vital care to thousands of African children, with equipment despatched from the Dundee warehouse on the start of its journey to the continent.