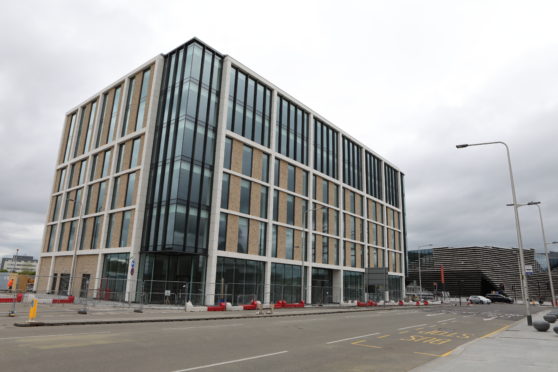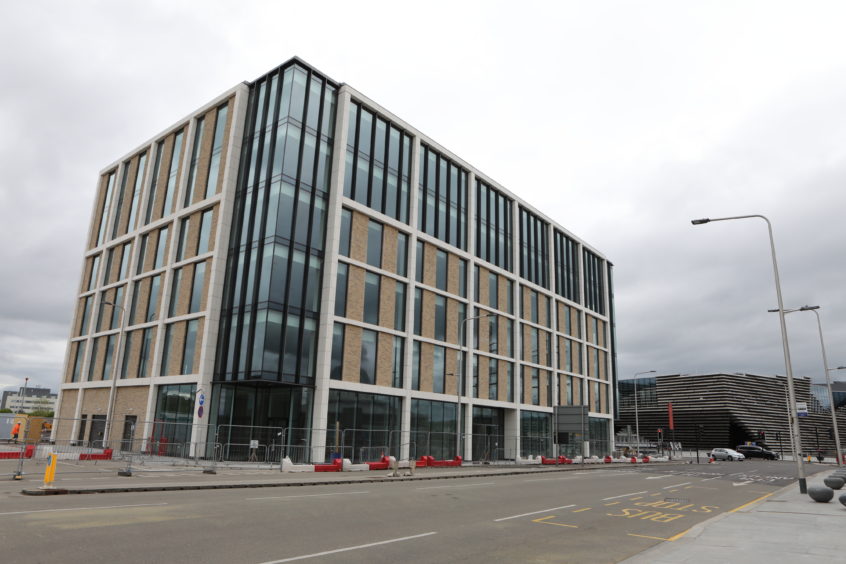 Up to 900 civil service jobs are headed for Dundee after the Scottish Government confirmed the Site Six building on the waterfront will be agency Social Security Scotland's headquarters.
Cabinet secretary for social security, Shirley Anne Somerville is visiting the Earl Grey Building – better known as Site Six – on Wednesday morning to announce agency Social Security Scotland has agreed a 20-year lease.
It is estimated that the public body's presence in Dundee alone has the potential to contribute up to £100m to the wider Scottish economy, when supply chain and spending of wages effects are taken into account.
A spokeswoman said the deal gives the body space to potentially employ up to 900 people across three sites in Dundee.
Ms Somerville is viewing the building alongside leader of Dundee Council, John Alexander and chief executive of Social Security Scotland, David Wallace.
She said: "I'm pleased to confirm that we have secured premises for our permanent headquarters in Dundee for our growing new public service.
"This will create new jobs and boost the local economy, as well as provide a social security system that is accessible and meets the needs of those who use it."
Fit out of the building is expected to begin in October and will take approximately seven months.
Social Security Scotland, operating in the city since summer 2018, has supported a number of Dundee contractors in the fit out of its existing spaces.
This approach will continue and local suppliers will be invited to bid for contracts associated to the building fit out, a spokeswoman added.
The Scottish Government's new welfare agency has been linked with the Site Six building and the waterfront redevelopment since the local authority took ownership of the property in June last year.
The building initially attracted criticism for overshadowing the neighbouring V&A design museum with Pretenders' star Chrissie Hynde labelling the incomplete structure a "horrible carcass" during a 2018 gig in Slessor Gardens.
David Wallace, chief executive, Social Security Scotland said:
"I'm excited that we have secured this site for our Dundee head office – a building with this capacity, accessibility and close proximity to transport links is rare.
"This building gives us three sites in the city. Each building is in a central location served by a range of transport options, and great care has been taken to ensure our accommodation is accessible for people with varying abilities. Each Social Security Scotland facility will offer a space where staff and clients feel welcome.
"This is the next big step in establishing Social Security Scotland as a major employer in the city. We're looking forward to moving in and offering jobs and contracts that will help boost the local economy and further regeneration of this great city."
John Alexander, leader of Dundee City Council said:
"This welcome announcement on the tenancy for the site 6 office is part of a growing momentum at the waterfront and the latest in a series of milestones including the V&A reopening and considerable progress on work at Waterfront Place, as well as a recent exclusivity agreement with a serious player in the e-sports arena.
"The site 6 building will quickly become Social Security Scotland's Dundee head office, a development that matches our ambition and value with hundreds of new jobs, but their base at Dundee House also remains in place.
"There is further potential for an extension to the current building at site 6 in the lease and I hope that today's announcement is just the first step to a closer and more mutually beneficially relationship between Social Security Scotland and the city."