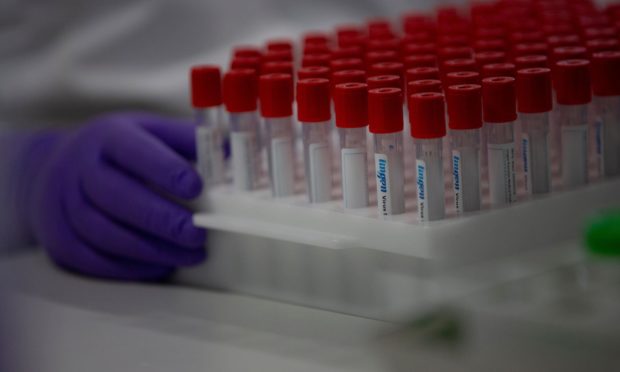 Concerns have been raised about the cleaning regime at a Dundee high street fashion shop after a member of staff tested positive for Covid-19.
A spokeswoman for fashion giant H&M confirmed on Monday morning a member of its Dundee, High Street team had tested positive for the virus last week.
The affected individual has only mild symptoms and is recovering at home.
The grandmother of a member of the H&M team, who wished to remain anonymous, said the major retailer should have done more to protect public safety.
She said: "The thing that is concerning me, and my family member who works there, is that they have not closed the store for a deep clean. They are putting their staff and customers at risk due to this."
She said the company had prioritised staying open over putting in place extra public health measures.
"Putting profit before the health of your staff and customers is not acceptable. A company this size should be making all efforts to have the store closed and deep cleaned before re-opening," she added.
The test result comes during heightened tensions around the virus spreading in the city as hundreds of students continue to self-isolate after an outbreak in two university halls of residence.
A spokeswoman for the company denied the claims and said it had strict measures in place to reduce the chances of the virus spreading.
She said: "We can confirm that a member of our team at H&M Dundee High Street has tested positive for coronavirus. The safety of our colleagues and customers is our highest priority, and we are working to support our colleagues at the store at this time."
She said the colleague in question had not been store for two days prior to starting to experience symptoms.
"The store has been thoroughly cleaned on a routine daily basis. Strict social distancing measures are in place in all of our stores, and no other members of the Dundee High Street team have been classed as a contact of this person while at work.
"The colleague in question is currently at home recovering and is doing well," she added.
Sweden-based H&M is one of the world's largest fashion retailing companies. It specialises in affordable clothing for men, women and children. Its UK division made a pre-tax profit of more than £10 million last year.