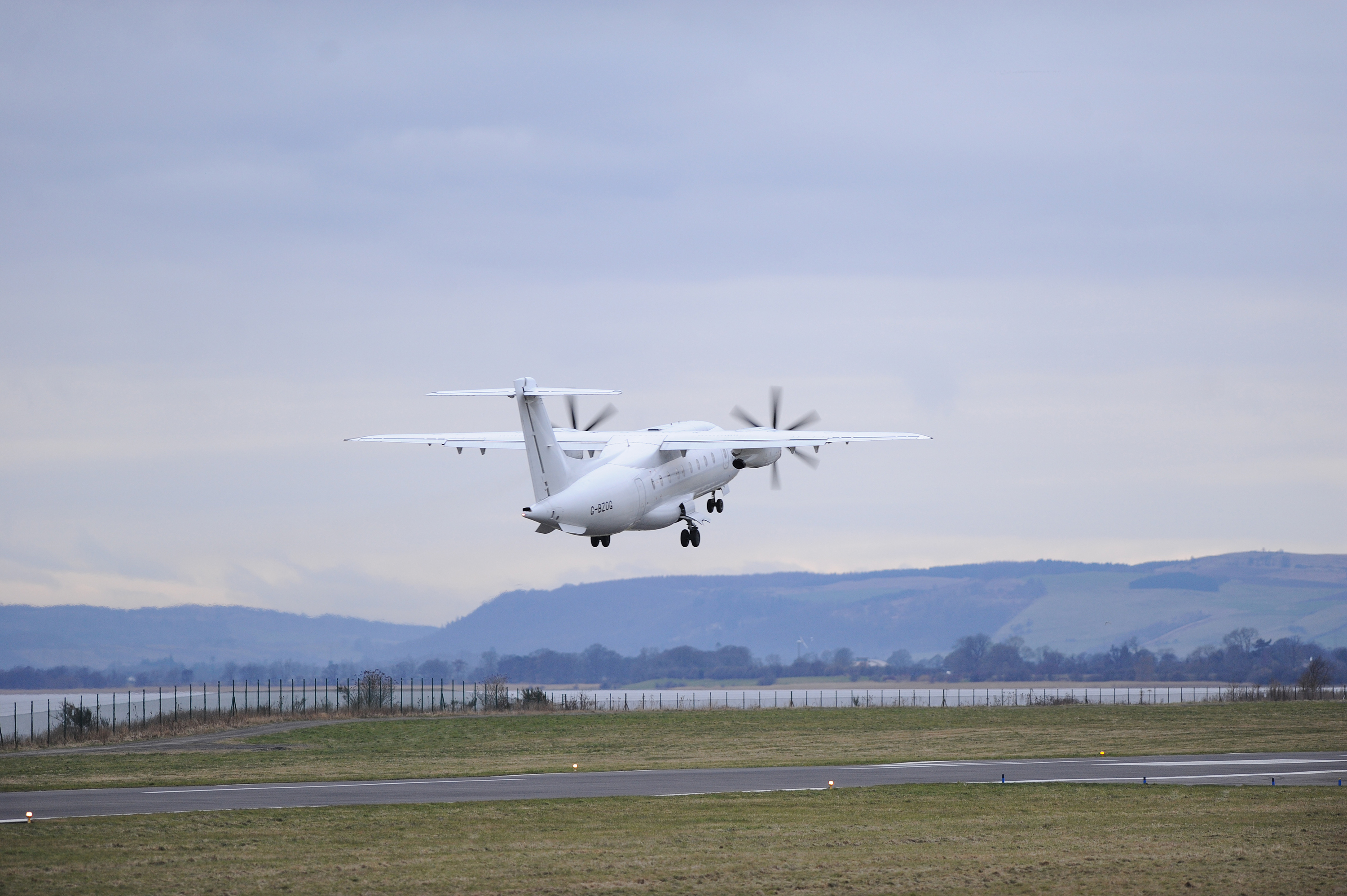 Gulls are contributing to a rise in the number of planes hitting birds in the UK's skies, figures from the Civil Aviation Authority show.
Four species of gull are regularly in the top 10 list of birds that strike aircraft, with the number of incidents surging to record levels in recent years.
The number of total UK birdstrikes has shot up in recent decades, more than doubling in the last 10 years.
In 1993, there were 725 reported incidents and 10 years later, the figure was 1,066. By 2013, the most recent year for which statistics are available, it was 2,467.
The risk of a plane hitting birds during takeoff or landing has led Dundee Airport to enforce a strict policy to keep the airfield clear of any wildlife.
The airport's manager Derrick Lang, said: "We take potential bird and wildlife strikes extremely seriously. Even small numbers of birds can be hazardous therefore we ensure they are dispersed as soon as possible from the airfield.
"Highlands and Islands Airports Ltd. employs a variety of bird control measures to ensure wildlife and aircraft do not come into contact during operational hours.
"Methods can range from our trained bird controller simply walking towards the birds to disturb them to more sophisticated approaches using portable and static devices.
"We manage the bird population around the airport on a daily basis using the most appropriate control method required and there is no one species that causes greater concern than any other."
Birdstrikes are by no means a new concern. The first reported incident dates back to 1905 when Orville Wright, the pioneer of flight, hit a bird over a field.
However, the number of strikes appears to be drastically increasing, and birds are thought to have resulted in hundreds of deaths across dozens of crashes.
A spokesperson for the UK Civil Aviation Authority said: "Birdstrikes – especially those involving large birds and flocks of birds – can be a risk to aircraft, and so appropriate mitigation and management measures must be put in place to reduce the risk of an incident occurring.
"The risk of birdstrikes is taken very seriously by the aviation industry, with significant work being undertaken by airports, airlines and regulators to ensure these risks are minimised. Part of this work is the analysis of birdstrike reports submitted by pilots.
"Over the last two decades the numbers of reports submitted to the CAA has increased, largely due to the growing awareness within the aviation community of the value of these reports."