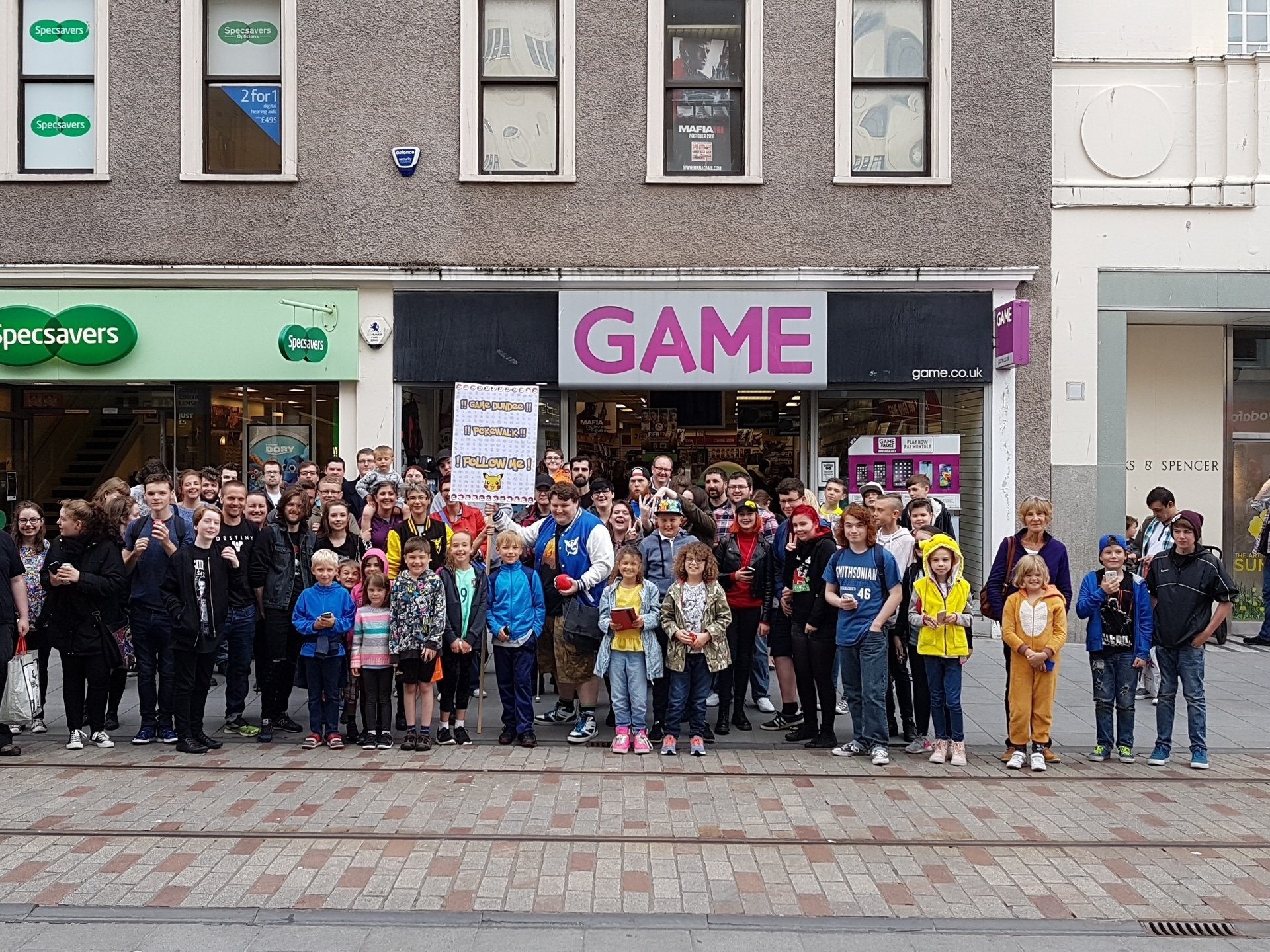 The Pokemon craze which has taken Dundee by storm is showing no signs of slowing anytime soon.
Several events across the city over the weekend gave Pokemon fans the chance to partake in their favourite pastime.
Almost 90 people joined Callum Paterson and Jenny Morton on the city's first Poke-walk.
On Saturday, Rock n Roll tattoo studios hosted a drop-in session for fans to get a permanent example of their favourite game and show.
Grandparents, students and school-aged children marched a city-centre route in an attempt to find the alluring cartoon characters on their Pokemon Go app.
Pokémon Go is a new craze which utilises "augmented reality" technology which allow players the chance to catch Pokémon on their smart-phones.
The app, which uses satellite locations, graphics and camera capabilities to overlay cartoon monsters on real-world settings, has become a world-wide phenomenon.
Callum said the afternoon had been a "blast" and was extremely pleased with the community spirit he had witnessed on the walk.
He said: "We had, at one point on the walk, 86 with us as we toured the city looking for Pokemon.
"Children, students, parents and even some grandparents were all actively getting involved on the tour.
"Jenny and I have received terrific feedback from some of the attendees, all of which has been very positive. We even had interest from people who were not involved in the walk asking what we were up to, and they were very respectful.
"I am keen to organise another, different Poke-walk in the near future, and the routes we have planned are in the embryonic stages.
"The community spirit, which we had been keen to encourage from the beginning, was really great to see.
"Despite being a large group, everyone was very respectful of their surroundings and tried hard not to get in anyone's way on the pavements and roads."
Pokemon fans were also able to "drop-in" for a limited edition tattoo on Saturday morning at Rock n Roll Tattoo studio.
One eager fan had waited at the shop from 6.20am, to reserve the first space and have a first look at some of the Pokemon themed designs.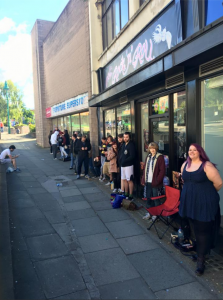 Andrew McCallum, manager of Rock n Roll Tattoo, said: "Over the course of the day, we had over 30 people pop in and reserve one of our Pokemon tattoo designs.
"Our first customer had started queuing at the front of the store at 6.20am.
"The walk-sessions always seem to be very popular."