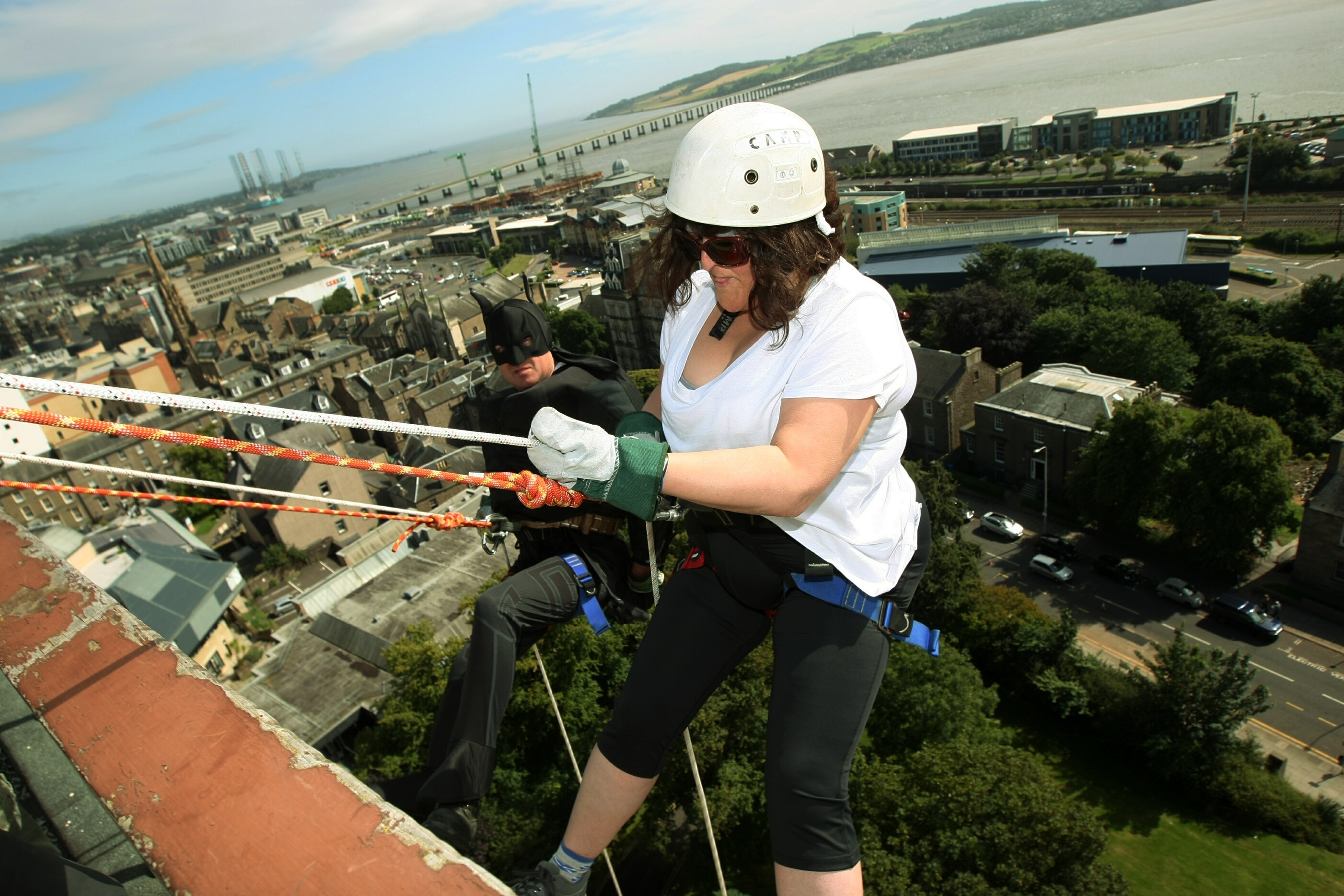 Dozens of people stepped off Dundee University's Tower Building on Saturday in aid of charity.
Brave Dundonians abseiled down the 140 foot structure in aid of local disabled rights group Pamis.
Among those to scale the tower were Scottish health secretary Shona Robison and Dundee councillor Lynne Short.
Speaking minutes after reaching the ground, Ms Robison admitted her fear of heights had made the experience slightly uncomfortable.
She said: "It's the second abseil I've done.
"I vowed never to do it again after the first one and I remembered why when I was up there.
"But once you've done it you do get a real adrenaline rush and it's for a good cause, so I'm glad I did it.
"I'm not too keen on heights and was trying not to look around much, but We've raised over £500 for Pamis. They're a great organisation."
Whilst others were grateful to have completed their challenge, Councillor Short enjoyed the event so much she scaled the building twice.
Councillor Short said: "That was absolutely amazing, really fabulous.
"Loads of people said it is really nerve-racking, but I didn't think so at all.
"I loved every single minute of it.
"I didn't really have any fear.
"It's another £230 raised for Pamis, which is great."
Pamis has been based at Dundee University for 24 years and helps people with profound and multiple learning disabilities lead more inclusive lives in their communities. They provide a range of services including family support service, information and library facilities and campaigns for equity.
For more on Pamis log on to www.pamis.org.uk.