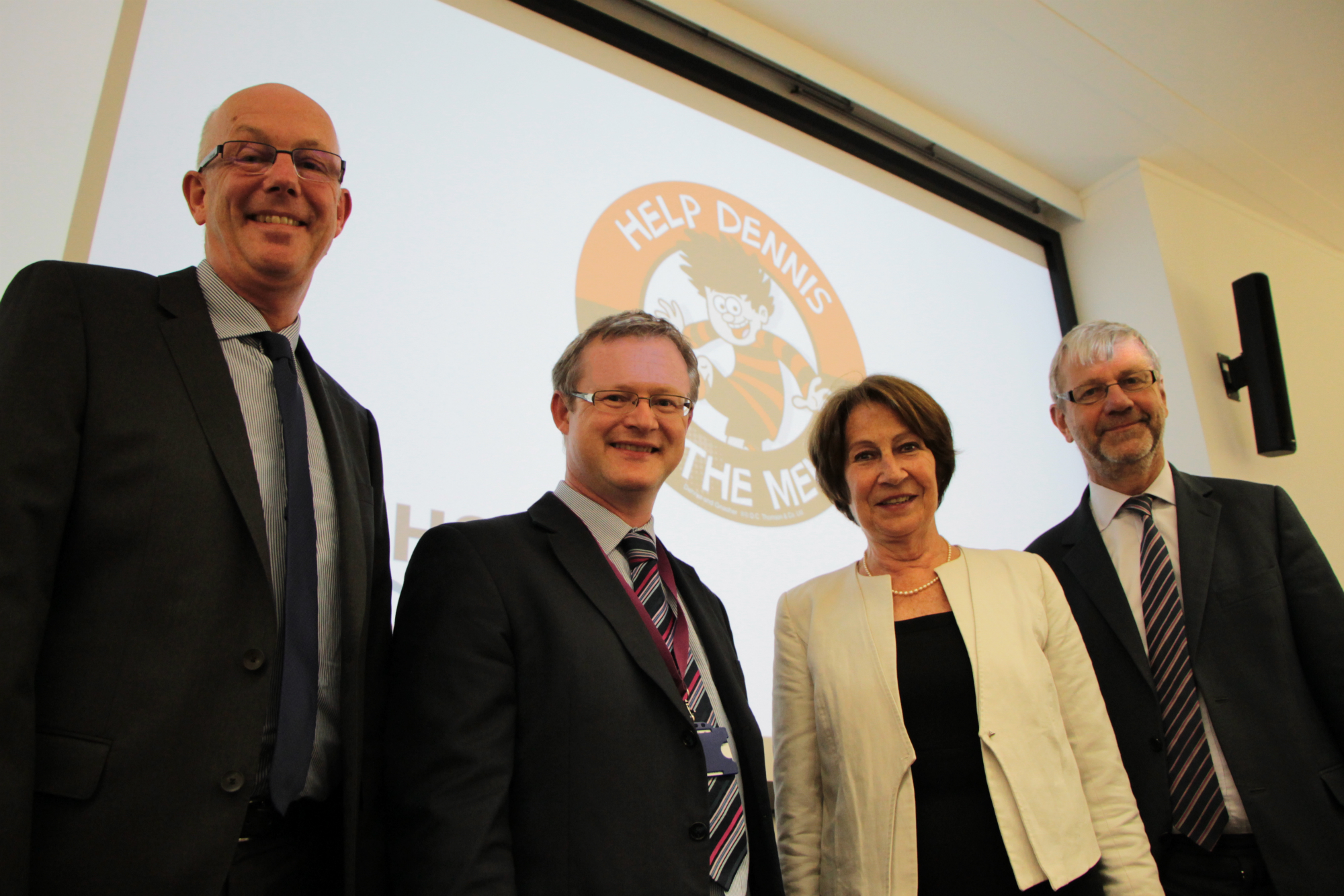 The Ninewells Cancer Campaign has reached another major funding milestone – bringing the total raised over the past 25 years to £22 million.
The campaign has successfully concluded its appeal to raise £2 million in order to kit out the Jacqui Wood Centre at Ninewells Hospital.
Named in memory of Dr Jacqui Wood, who chaired the campaign from its formation in 1991 to her death in 2011, the centre aims to turn groundbreaking cancer research into effective treatments for patients.
The Ninewells Cancer Campaign was launched as a a one-off campaign to raise funds for a CAT scanner but has now raised more than £22 million to help in the fight against cancer.
Professor Russell Petty said: "It is a testament to the high regard of the campaign that so many people have helped us reach our most recent target.
"Having a leading clinical cancer research programme allows us to make the very latest breakthrough cancer medicines available to patients.
"We also aim to work ever more closely with our world-leading scientists in the University of Dundee to translate their scientific advances into new more effective cancer treatments.
"Together this ensures that the cancer treatment we provide in Dundee remains at the cutting edge."
Lady Fiona Fraser, chair of the campaign, said:  "This is a wonderful achievement.
"This campaign continues to grow after 20 years and we have well exceeded expectation.
"Once again we are humbled by the marvellous support shown by so many around Tayside and beyond."
Since 1991, the campaign has supported the development of the latest research laboratories and recruitment of key scientists to drive forward cancer research programmes in the University and NHS Tayside.
Funds have been used to support many ambitious projects including establishment of the £5.3 million Princess Alexandra Cancer Treatment Centre , the Department of Surgery and Molecular Oncology (£4 million), the Pat McPherson Centre for Pharmacogenomics and Pharmacogenetics (£1.5 million), as well as to create and equip the Jacqui Wood Cancer Centre on Dundee University's medical school at Ninewells Hospital.
The latest fundraising milestone was marked by a public lecture from Professor Russell Petty, chair of medical oncology, on developing new medicines for hard to treat cancers.