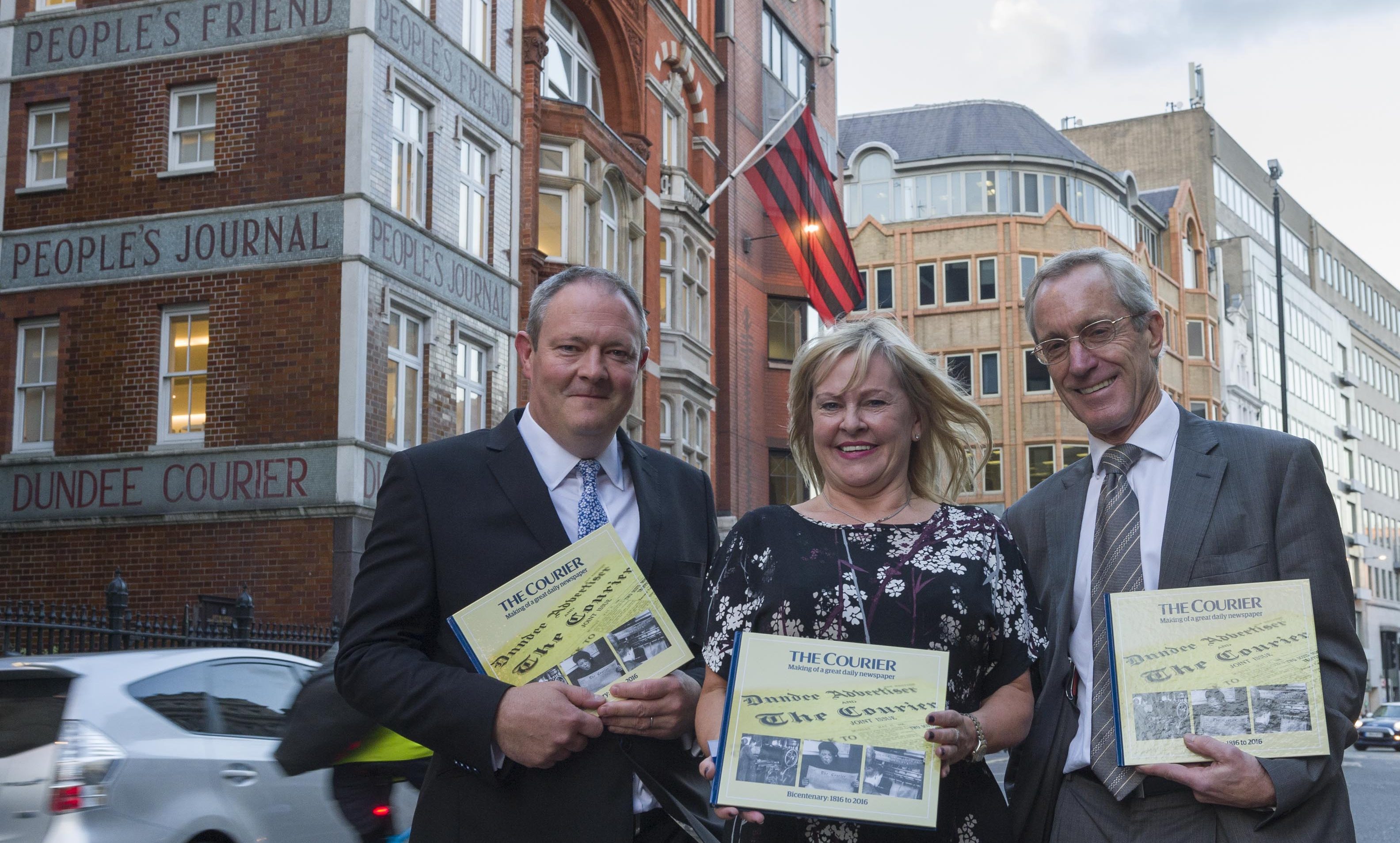 The Courier took the message that Dundee is open for business to the heart of London.
A reception to mark our 200th anniversary was held in our Fleet Street office, at which editor Richard Neville told business leaders something was stirring in the city.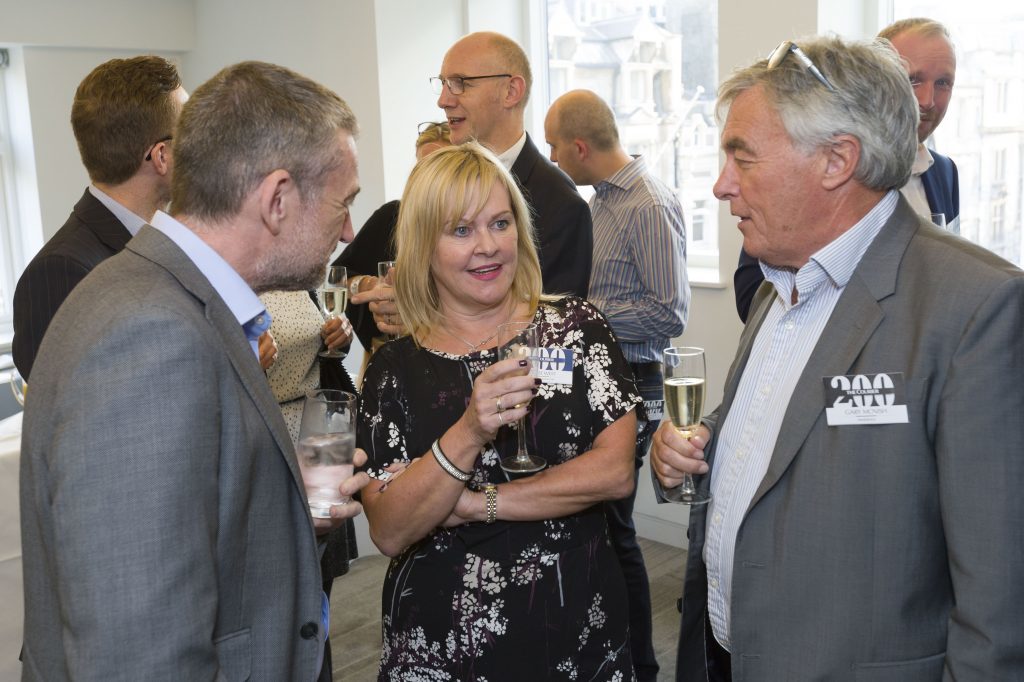 He told dozens of business people that a magnetic force is reinventing the city and urged them to visit and invest.
His speech came on the day a "major investor" expressed an interest in ploughing money into the waterfront.
Mr Neville said: "Something is in the air over the Tay. The stars are aligned in terms of innovation, jobs and landscape.
"The city is open for business and is in buoyant mood."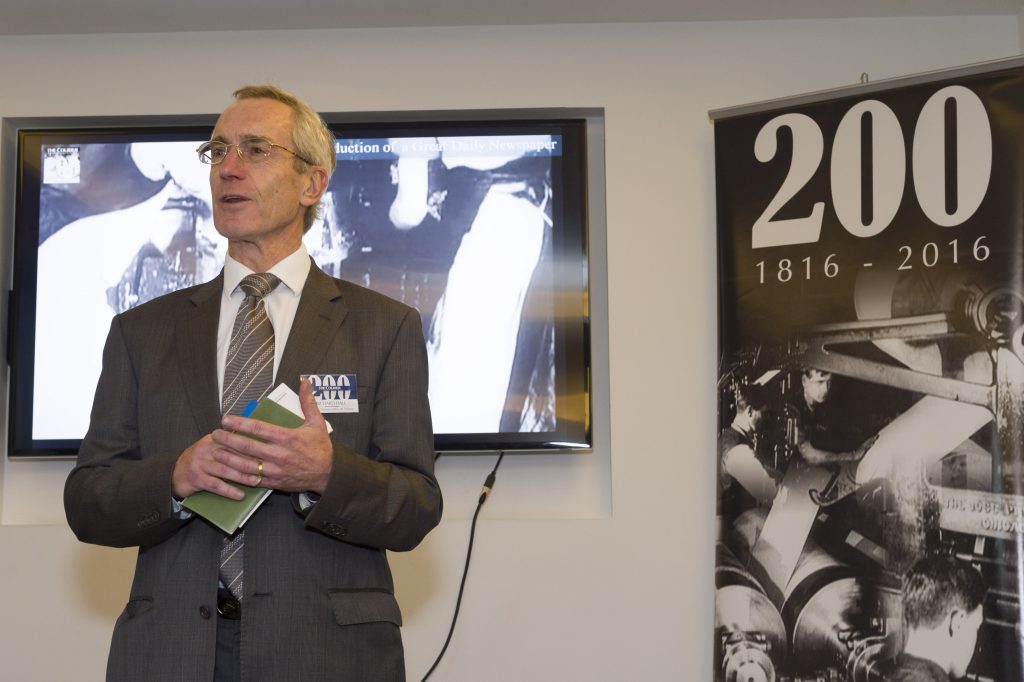 Mr Neville said The Courier had watched close to £1 billion of investment go in to the ground around the waterfront and is now witnessing a new city arising.
"Dundee is bucking every economic trend. A magnetic force is at work."
His confidence was echoed by DC Thomson director Richard Hall, who predicted that Dundee is on the brink of a "wonderful new golden age".
Mr Hall, who is based in the paper's London office, spoke of the Thomson family's investment in and ultimate ownership of The Courier.
He also recalled that former Prime Minister Winston Churchill had been a guest at the Fleet Street office in 1914 and then gave some background on the tensions between the former Dundee MP and The Courier.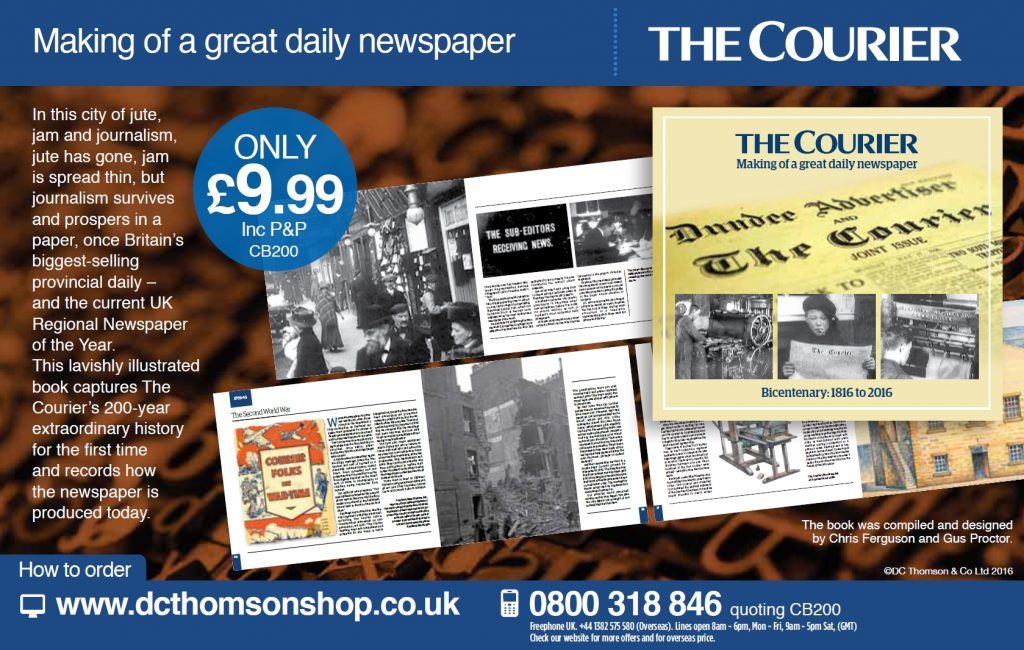 Mr Hall revealed that despite a public spat over Mr Churchill's anti-suffragette stance, in private the politician and newspaper proprietor DC Thomson did retain a good personal relationship.
Business guests were presented with a copy of our book The Courier: Making of a great daily newspaper, which was published to mark the bicentenary.
Denise West, head of commercial at DC Thomson, organised the gathering and said: "It was an opportunity to share with our London guests not just the exciting things happening at The Courier but what is happening is a city that is starting to boom."
The London event followed a similar bicentenary reception held at Verdant Works in Dundee on Tuesday.
[ooyals id="83MDQxNjE6UYZQcAp8Y3KkeAV9VGm2SU"]