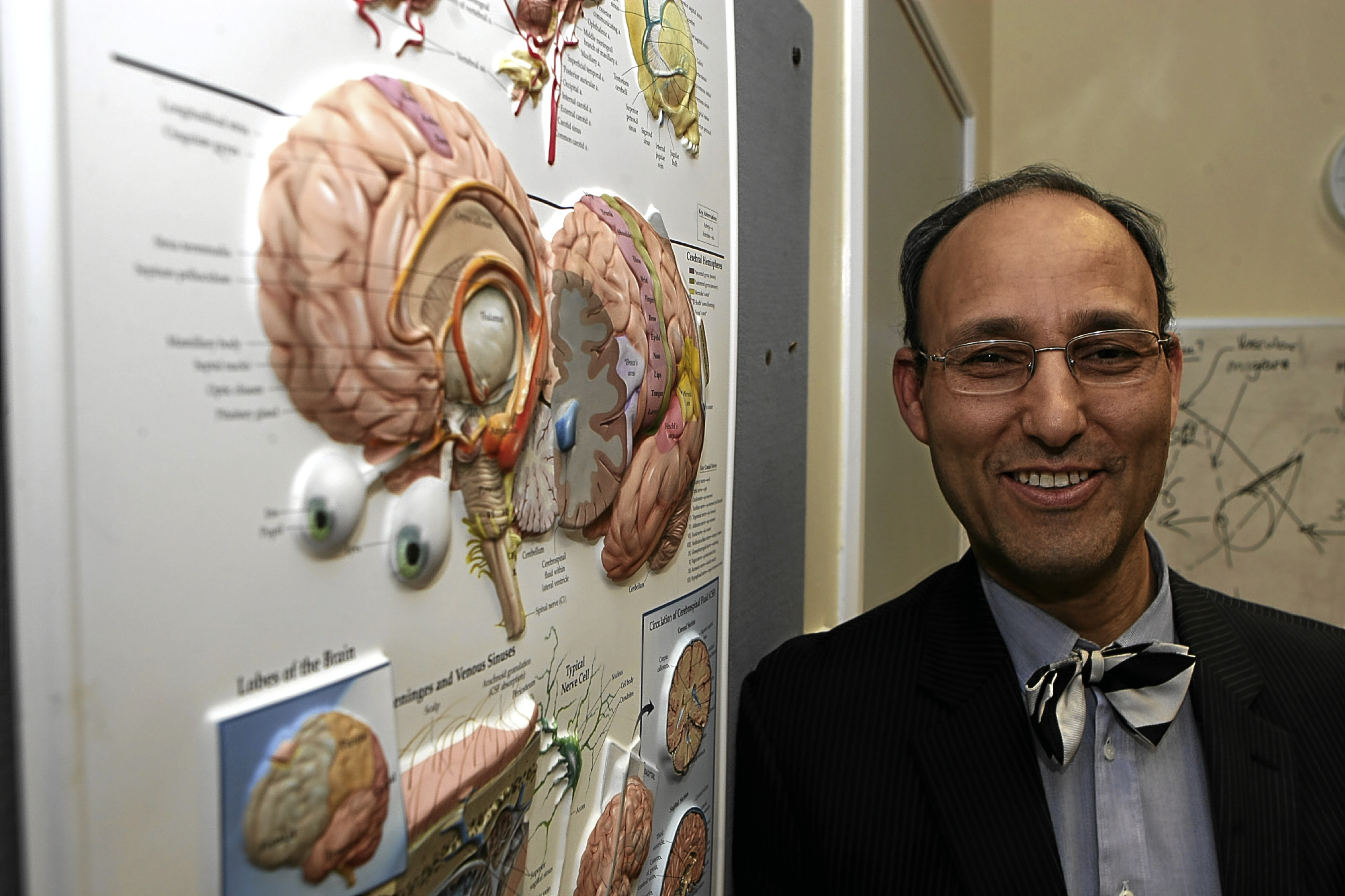 A disgraced former Tayside surgeon has been dumped from a prestigious Royal Society of Medicine conference  after his past caught up with him.
Muftah Salem Eljamel, from Newport on Tay, was due to chair a conference at next month's Photodynamic Therapy Symposium in London before his background was exposed.
Organisers have hastily dropped him from the conference schedule and will now investigate how he came to be invited to appear in the first place.
The RSM runs a wide range of medical conferences and continuing medical education courses and Mr Eljamel was due to chair a session on the subject of photodynamic therapy (PDT) in prostrate cancer alongside Harley Street specialist Colin Hopper.
A spokeswoman for the Royal Society of Medicine said: "Professor Eljamel's name is on the programme.
"He should not, however, have been invited to take part in this year's event and he will be informed that he will no longer be required to chair the session in question.
"We will also review how he came to be invited to chair the session on this occasion.
"The Royal Society of Medicine arranges over 400 events involving 13,000 speakers each year and is fully aware of its responsibilities as a provider of high quality postgraduate medical education."
Mr Eljamel's background was brought to the attention of the organisers after his former patients found out about his London appearance.
The 59-year-old retired from NHS Tayside and subsequently gave up his licence to practise in August 2015 ahead of a hearing to decide if he should be struck off.
Accident claims solicitors in Scotland have also been dealing with a number of cases relating to surgery carried out by Mr Eljamel.
A national hotline was subsequently set up to identify possible victims of Mr Eljamel and was besieged by calls.
Mr Eljamel was suspended in 2014 after a patient had surgery on the wrong spinal disc at Ninewells Hospital.
He also had to step down from his teaching and research posts at Dundee University after the interim order by the Medical Practitioners Tribunal Service.
The GMC later allowed Mr Eljamel to remove himself from the medical register after ruling it was in the best interests of patients.
Mr Eljamel has previously faced a suggestion of apparent misrepresentation on speaking engagements by Dundee and Liverpool universities.
Former patient Pat Kelly from Dundee said: "His credibility in the medical world was shattered after the story came to light about the botched surgical procedures Eljamel carried out on over 100 patients.
"He just doesn't seem to realise that he has forfeited any right to be heard and is totally discredited within the medical world.
"Once again he continues to show his contempt with no remorse to his former patients who are still left suffering every day with little or no hope of getting better."
Mr Eljamel was unable to be reached for comment.
He has previously declined to return calls, emails or messages left for him since his initial suspension in February 2014.