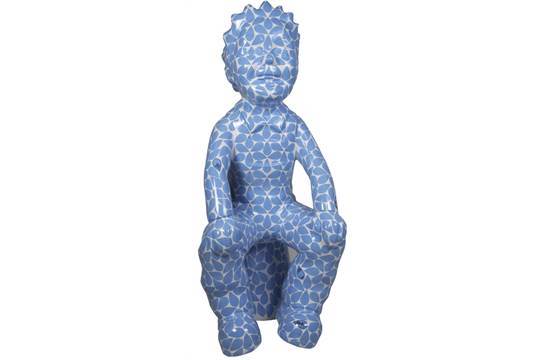 Oor Wullie has arrived in the Ninewells concourse, thanks to the owner of a hospital coffee shop.
Frank Esposito bought Rain Song Wullie at the ARCHIE Foundation's auction for £12,000, and will now display the statue for all to see near the entrance of the hospital.
In addition, the kindhearted cafe owner has launched Oor Wullie biscuits in partnership with Fishers and Donaldson, and presented a cake featuring the cartoon rascal to staff at the Tayside Children's Hospital.
All profits from the biscuits, which cost £1, will be given to the ARCHIE Foundation's ongoing £2 million appeal.
Frank, who runs the Segafredo Coffee House in the hospital, wants to sell a minimum of 5,000 of the biscuits, and estimated he would need to order 500 a week.
He said: "I'm looking to sell 5,000 minimum. All profit will be going to ARCHIE. I wanted to give something back to the hospital. We have been here for many years and I thought it was a nice thing to get involved in. We have a good base here.
"We already work in partnership with Fishers & Donaldson for our bakery supplies so they were able to get involved too.
"We are putting Oor Wullie in the concourse. The other two are going to the wards so it will be a bit of a talking point in the hospital."
Suzie Byer, senior charge nurse in the paediatric surgery, said she was delighted by Frank's generosity.
"We're just overwhelmed with the generosity and excitement we have received. I think donating to something local that people of Dundee and Perth and the surrounding areas use is great.
"Charities are often for places that we don't see, but this makes a real difference on the people around us.
"We were blown away and overwhelmed after the auction.
"We'll be giving the cake to the staff who are working on the ward over the weekend."
The statue, which had been based at Broughty Ferry Castle during the trail, was designed by North East artist Lynne Strachan.