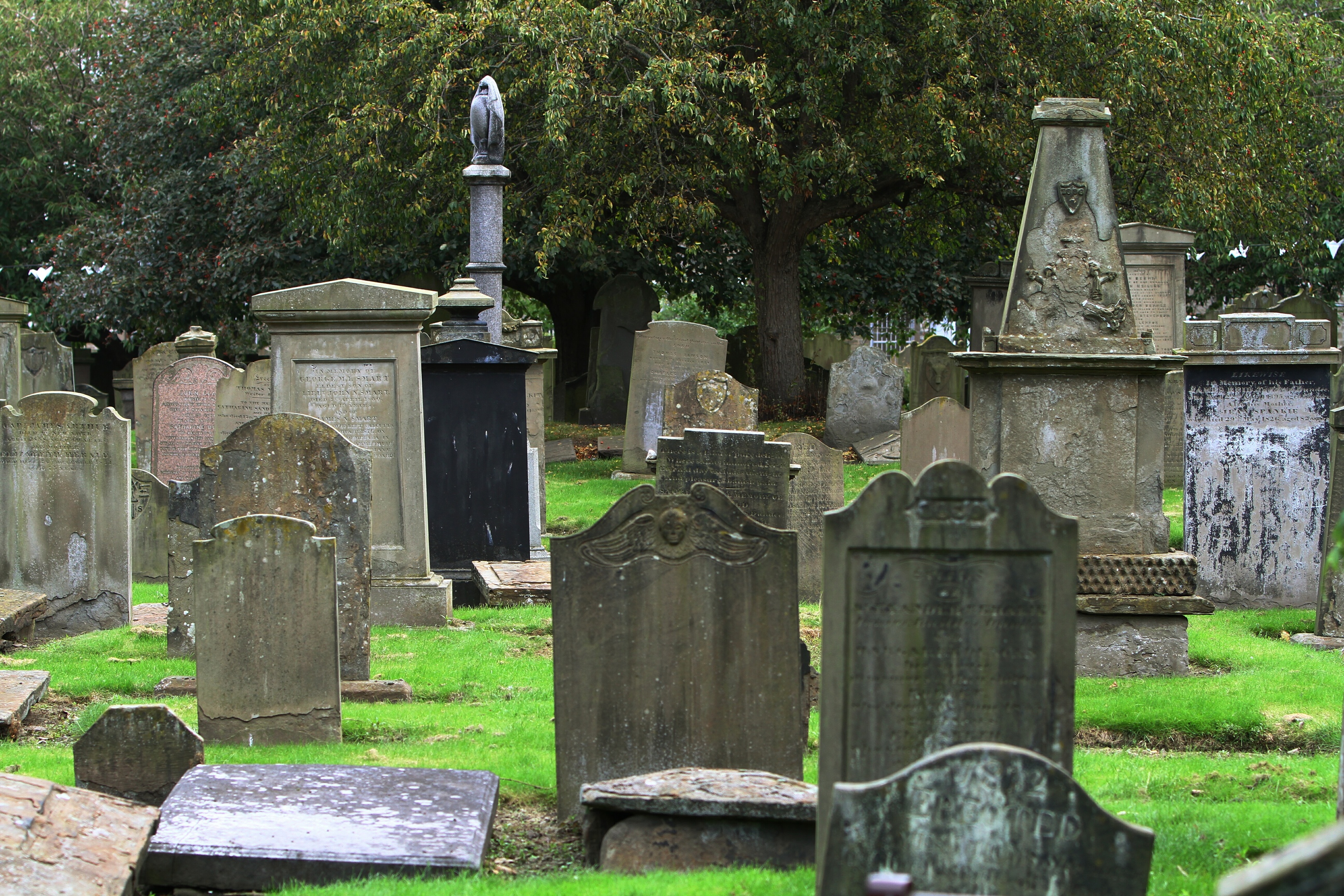 One of the most historic graveyards in Scotland is hoping to secure thousands of pounds in funding for a major conservation project.
The initiative aims to create the most detailed map of Dundee's Howff for 184 years.
The graveyard, situated in the centre of the city, is classed as an A listed building by Historic Environment Scotland, and decay in the sandstone gravestones has been reported for many years.
It first opened in 1564.
Dundee City Council's neighbourhood services committee has been asked to approve a grant of just over £8,000 to allow the Howff Conservation Group to undertake a complete recording of the graveyard in the first phase of long term project.
The map would cover each gravestone, the Blackness mausoleum, warden's lodge, paths, trees, boundary walls and gates.
Councillor Kevin Cordell, depute neighbourhood services convener, said: "This is an exciting proposal from a committed and enthusiastic group who are dedicated to helping preserve this historic graveyard.
"We were delighted to have received an approach from the group with their idea for a conservation plan and this is the first step in that journey.
"The members of the group are already doing a great amount of work to help improve the visitor experience and provide tours alongside their efforts at litter picking and weeding."
Once completed, the map would be the most detailed and accurate of its kind since 1832.
The graveyard consists of 1,750 stones, which would all be recorded using detailed forms, and then examined using forensic photography to detail the current condition of each stone.
Funding lasting five years would help share the majority of this information  freely online for members of the public to access.
Simon Goulding, chair of the Howff Conservation Group, added: "The Howff Conservation Group are delighted that the Dundee City Council Neighbourhood Services Committee is being asked to approve a grant to allow dedicated volunteers a chance to record the Howff Graveyard.
"The group have held numerous meetings with council staff who have fully supported this project form the start. The group are grateful for their continued assistance and advice."
The committee, which meet on Monday November 14, will be told that the group are looking at a multi phase project to conserve and preserve the stones in the Howff.
Before a memorial stone risk assessment can be produced, the full recording of the site must take place.
This funding application will be for phase one only and future funding will be sought through public accessible grants.