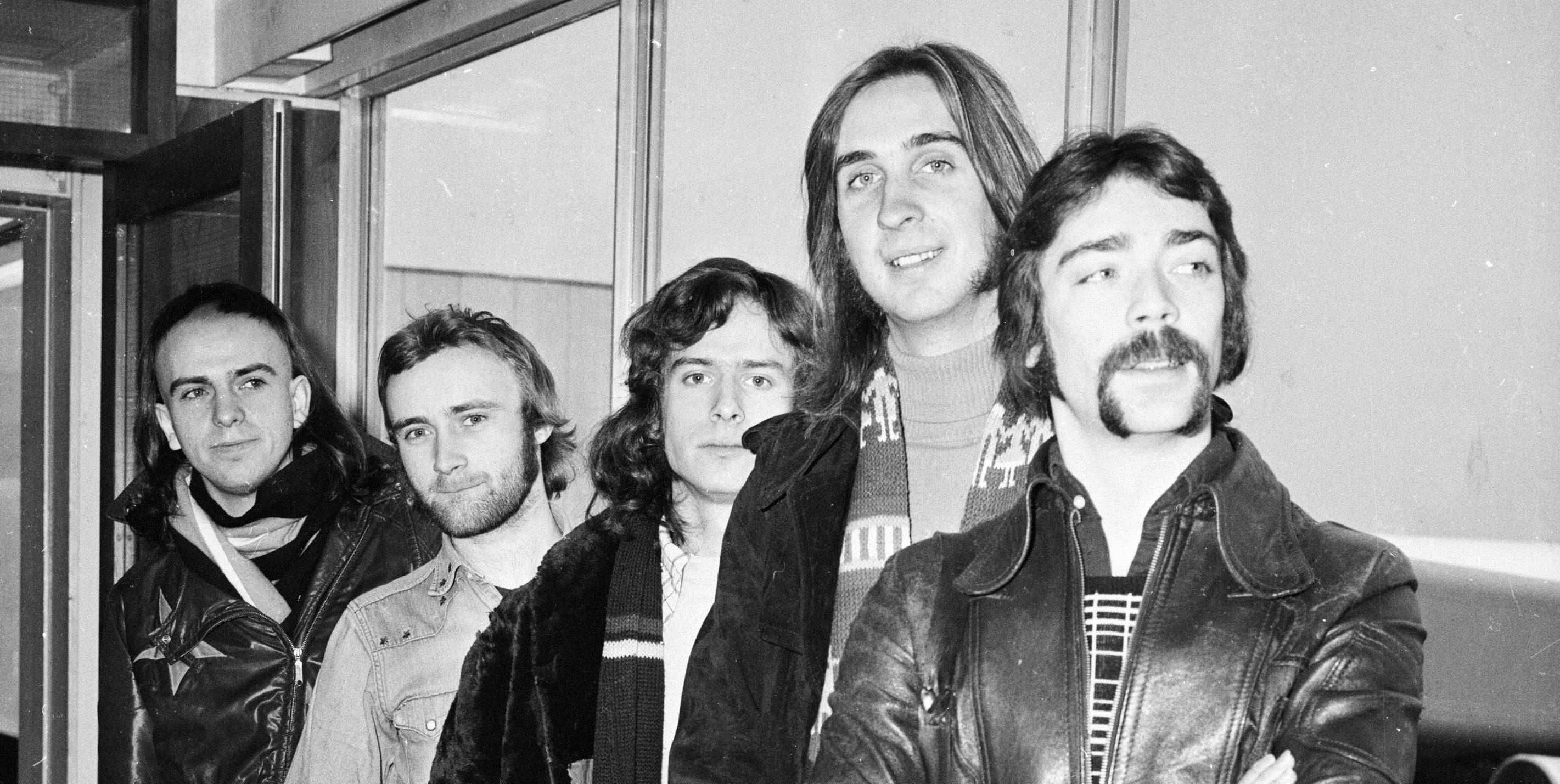 The current clamour for Phil Collins' comeback tour tickets pales into insignificance compared to the frenzy surrounding his first appearance in Dundee 40 years ago, according to local superfans.
Briefs for the star's latest solo tour sold out in just 15 seconds after they went on sale recently and instantly began changing hands for up to £2,000 each online.
But there was an ever greater stampede 40 years ago on November 21 1976 when tickets to see his former band Genesis went on sale at Dundee's Caird Hall – although they were slightly more modestly priced at £1.75, £2.20 and £2.80.
Fans started to queue round the block the Saturday night before in sleeping bags before tickets quickly sold out at the box office the next morning.
Demand to see the group was so high that thieves even raided the Whitehall booking office and made off with tickets for the eagerly anticipated concert.
The sell-out gig took place on January 13 1977 as part of the band's Wind and Wuthering world tour covering Europe, North America and South America.
The band concentrated their stage set with an elaborate laser and lighting display and the tour was the last to feature the 'classic' Genesis line-up.
The Dundee gig wasn't the only time Genesis played to fans in the city.
Later in 1977 a double film feature of White Rock and Genesis in Concert was shown for one day only at the ABC in March.
The concert made the same bill as British Hammer thriller Fear in the Night with Peter Cushing and Joan Collins and the big-screen feature version of iconic 70s TV series The Sweeney.
Genesis superfan Richard Stephen said: "I was at this very concert.
"It was the best thing I'd ever seen and I'll never forget it."
Fellow fan, former Radio Tay DJ Pat Kelly said: "I was always a big fan of Genesis and I used to love playing I Know What I like In Your Wardrobe on the radio.
"In those days we had more say on what we were allowed to play on the radio.
"It was always one of those songs that got listener interaction going because people would phone up and ask what was that song called and who sang it.
"I do recall a lot of Genesis fans felt slightly betrayed when the band became a bit more commercial around 1978.
"Sadly, I didn't get a ticket for the Dundee gig and that is own regret I have – never seeing Genesis perform live."

A review in The Courier said Genesis gave a concert that would be "remembered by those who were there for a long time to come".
It read: "The five-piece band had the audience cheering and applauding from start to finish of their two-and-a-half hour-long set.
"Phil Collins, percussionist and vocalist, stood out as an excellent performer and maintained a good rapport with the audience.
"When the band finished their set the noise of the audience shouting for an encore could well have shaken the hall's foundations."
Genesis returned to the Caird Hall in 1980 as part of their Duke tour with tickets priced £4 for the concert.