A peh's a peh for all that, ispaishully in Dundeh, but we decided to give the folk of Dundee some more food for thought.
Eh Hud Meh Ehe On A Peh by journalist and historian Norman Watson is full of pithy sayings connected to all aspects of local life, from clothes and appearance, family life and health, to drink, insults, love and money.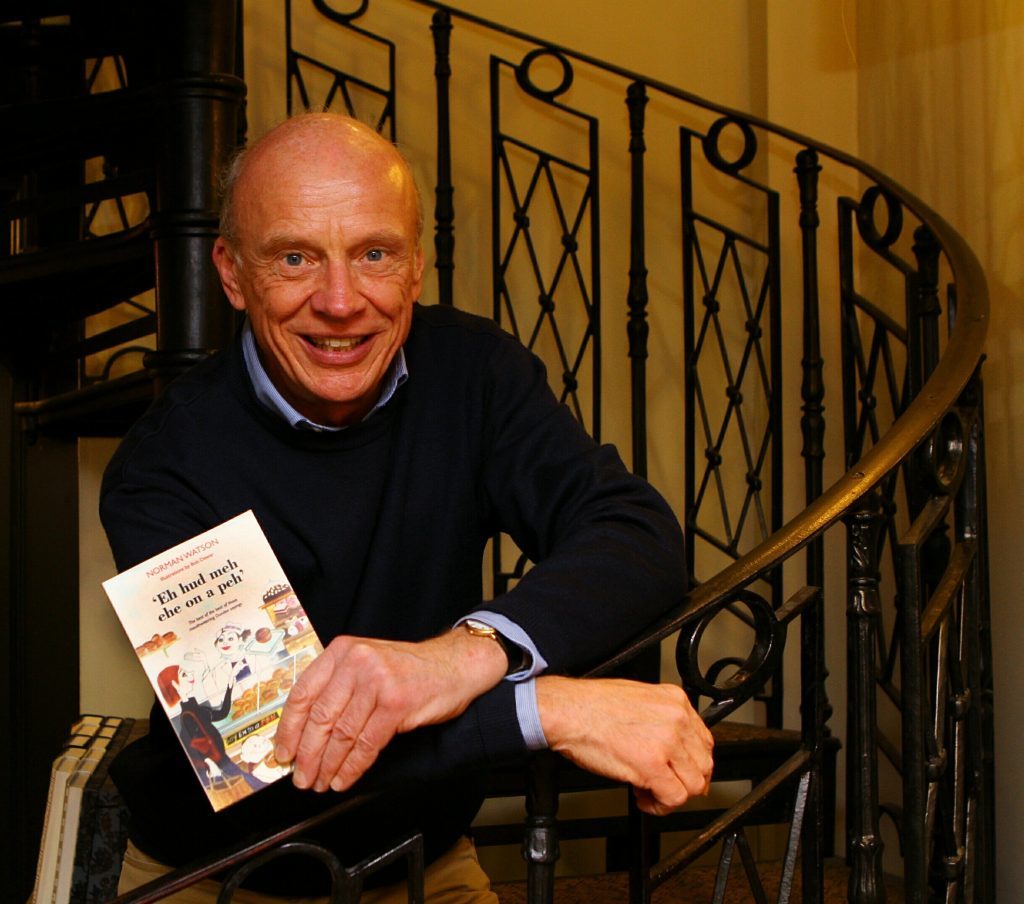 "Dundonians have a defining, distinctive way of expressing themselves and communicating feelings," comments Norman.
"The characteristic accent can be heard in any Lochee bar or Hilltoon playground, or on any bus – where Dundee grannies have extraordinary 'Eh? 'Eh!' nodding conversations. And to the trained ear they make perfect sense!" he continues.
Alan Steadman from Broughty Ferry, the new voice of the Speaking Clock, was happy to use his rich voice to read some sayings from the book to see just how much people understood.
Margaret Knowles, a 52-year-old catering assistant from Dundee, had to decipher: "She huza nerse like m'auhld ermchair." "She has quite a big behind," Margaret politely – and correctly – translated.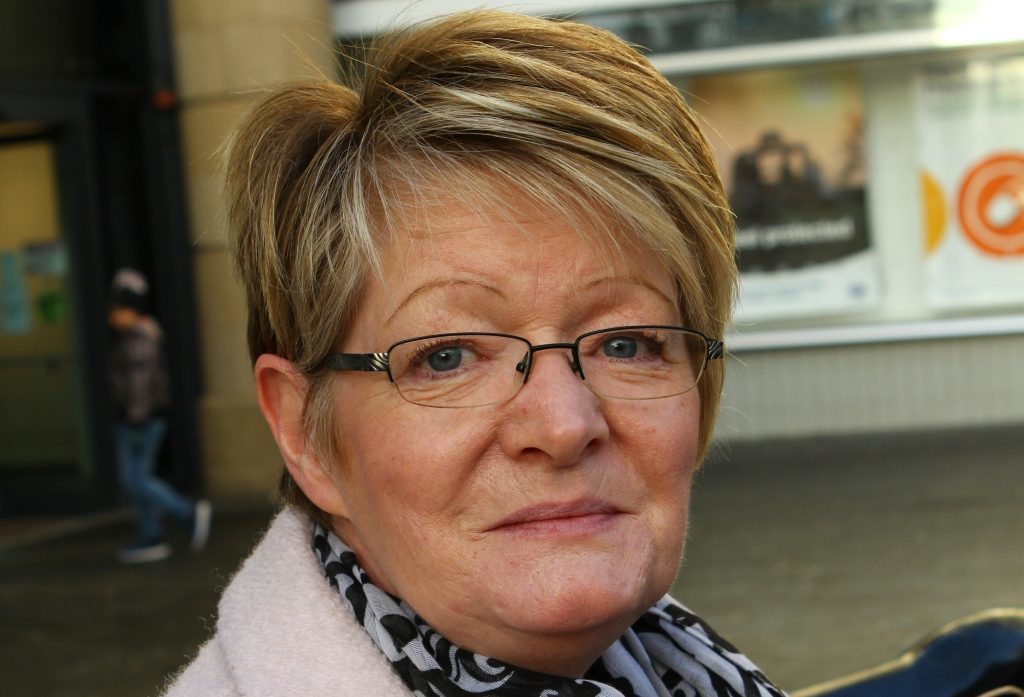 Next up was Mike Bellamy, 71, from Folkestone, who had only been in Dundee for a couple of hours while his cruise ship Black Watch was docked.
Alan gave him an easy one: "Cheeky wee get" but unfortunately it was met with a blank look and we had to help him out by telling him it meant "Less of your lip, sonny."
Understandably, "Baith the twa o' iz wur flung oot backarties" had him raising the flag of surrender.
Hopefully, he'll leave Dundee enriched by this wee foray into local culture.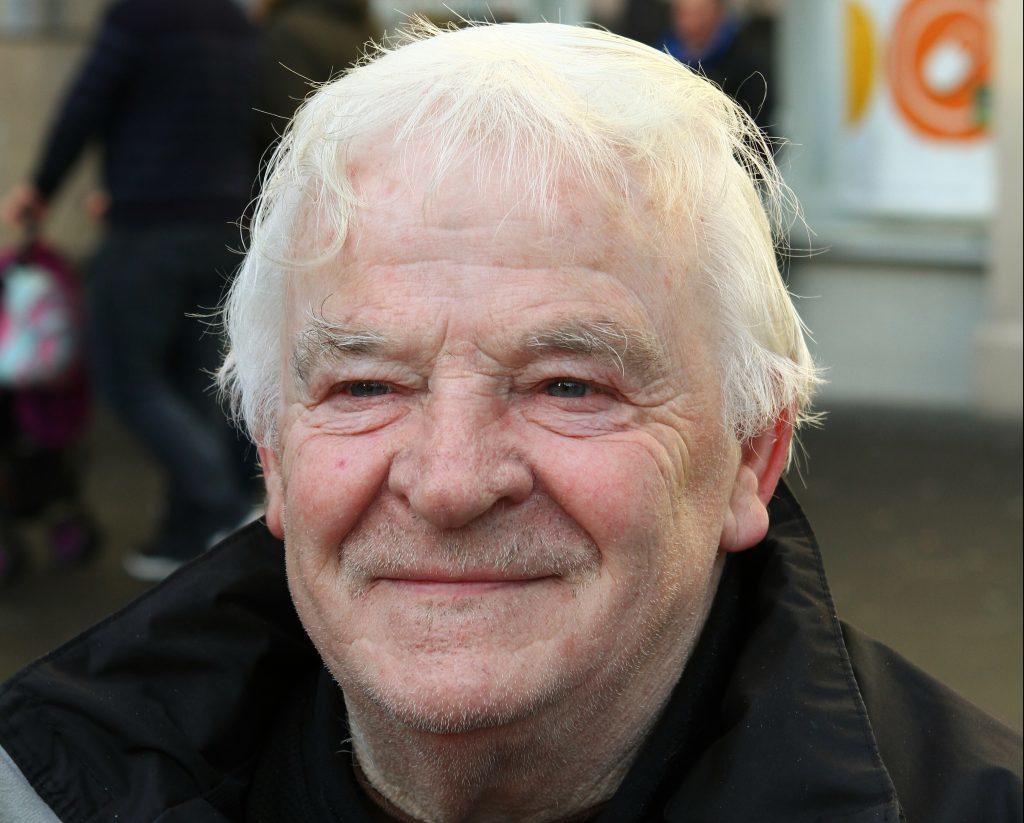 Another Dundee denizen, Angus Hepburn, 73, made a pretty good job of "Itza naffy cerry on gettin' cheenge furra cerry-out," guessing: "It's an awful business getting the change for a drink." Norman's translation reads: "It's a hassle to find the correct change to pay for our refreshments" so Angus was spot on.
Our next victim declined to give us his name but did tell us that he was from London. Also from the cruise ship docked at the Port of Dundee, he had only spent two hours in the city but already loved it.
"It's an amazing, wonderful place," he enthused before translating perfectly the same phrase we'd given Angus. "I spent six years working with Scots in the Corby steelworks," he explained, "so I'm pretty up on the lingo."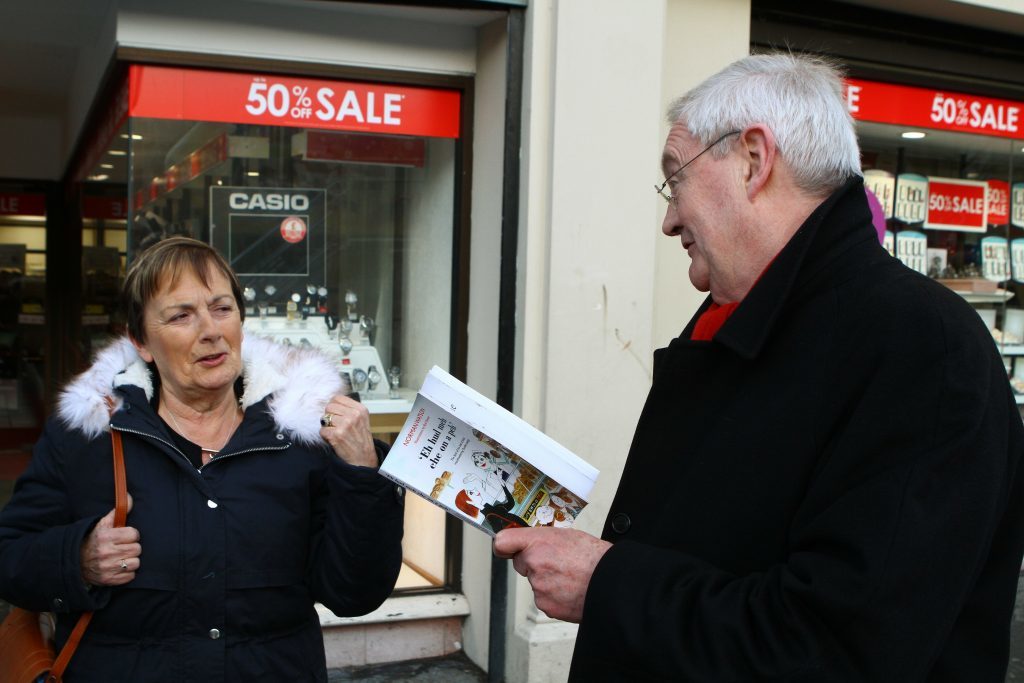 Maureen Charlton, 76, who has lived in Dundee all her life, was confident she'd be able to tackle whatever Alan read out to her. However,  "Baith the twa o' iz wur flung oot backarties" proved trickier than she thought: "We were both flung out of the backies," was her first guess before she realised that backarties meant backwards.
"Crehsis at the Krehmay: he's no deid" was the cheery challenge we set Elizabeth Bennett who lives in St Andrews now but grew up in Stobswell and Fintry. Elizabeth, 74, got it immediately: "There's a crisis at the Crematorium: he's not dead," she said, before adding: "I thought I'd maybe lost my Dundee accent a bit now I live in St Andrews but last time I went into a pub here the lassie said: 'Give her a peh and a pint!' What a cheek, eh?" she laughed.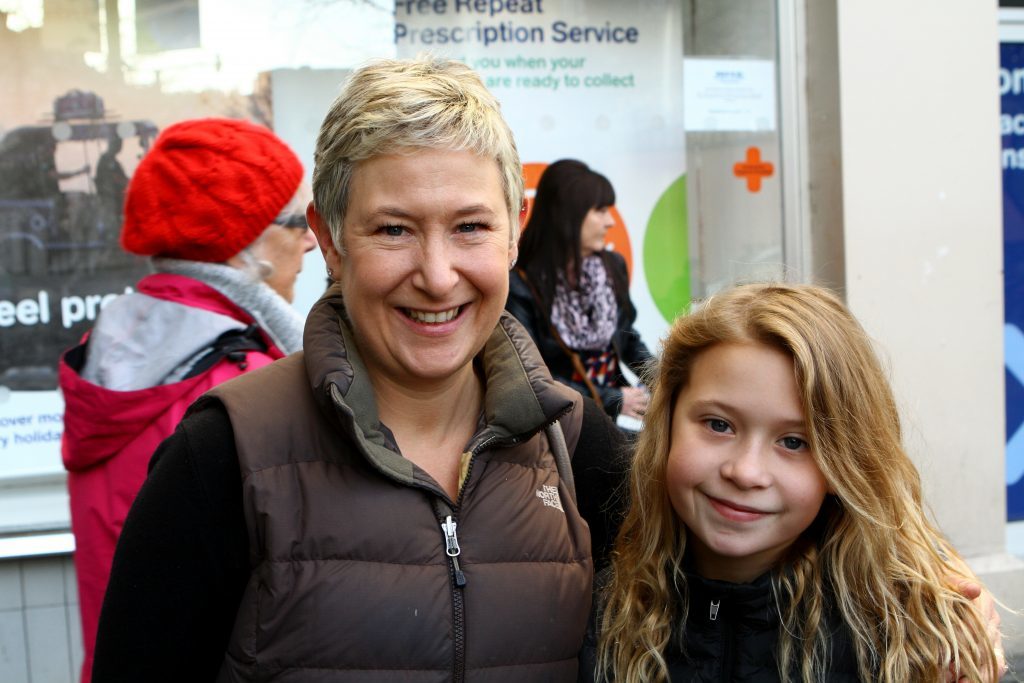 Finally it was time for the younger generation to have their day. We stopped Karen Welch, from Perth, and her daughters 13-year-old Rosie and Freya, 11. Rosie made a good job of reading "Puhlasshees made oot o' pleh-wid for pittin' the wahshin' oot" – "A hanging rack made from plywood for putting washing on to dry, while Freya had a brave guess at "Itza naffy cerry on gettin' cheenge furra cerry-oot."
Alan summed up the experiment when he said: "It's great that the Dundee dialect is still alive and well. Even if you go 15 miles up the road the dialects and accents are so different so it's great to keep them alive."
Eh Hud Meh Ehe On A Peh by Norman Watson, with illustrations by Bob Dewar, is published by Luath Press, priced £7.99.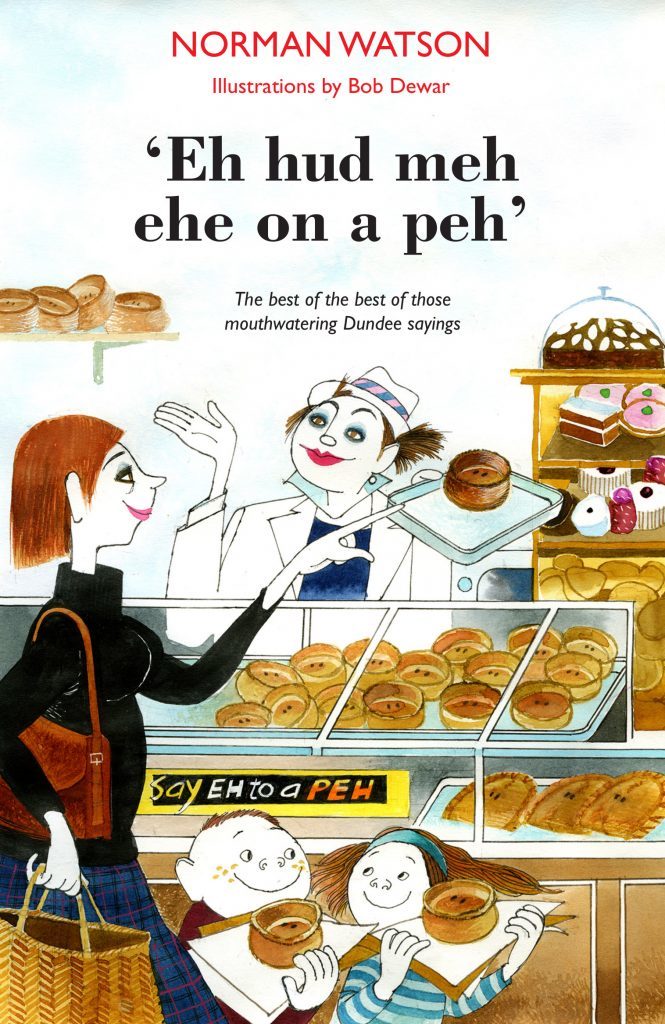 Alan Steadman explains how he came to be the latest Speaking Clock
"The Speaking Clock came about through a competition run by BT and the BBC One Show," he says.
"My entry (a script prepared by BT) was submitted at the last moment and I was amazed to make the final three out of close to 6000 applicants.
"The Clock was recorded at the BT Tower in London and consisted of me reading combinations of words and numbers from six scripts. This took about three hours. The recordings were then edited by the Speaking Clock engineers," he continues.
"I was declared the winner by a panel of judges from BT, BBC and the lady who was the previous voice. It was announced live on the One Show on November 9 and my voice went live a short time later.
"I am the fifth voice in its 80 year history and the first Scottish voice.
"I think from today's experience that the Dundee dialect is alive and well. Most people had a good idea of what the phrases meant."