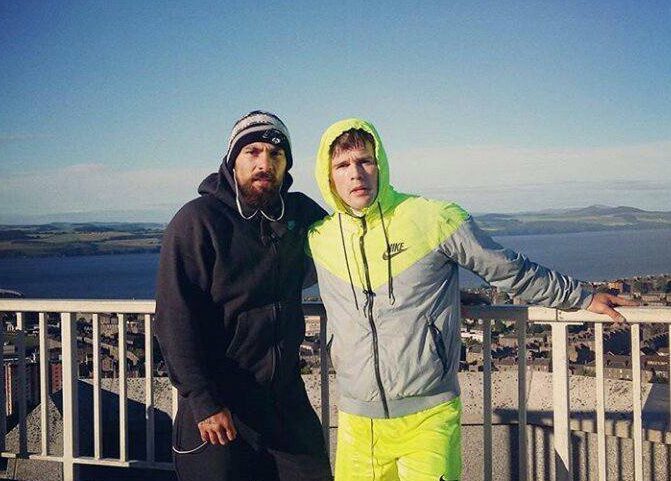 The fitness coach of former Dundee boxer Mike Towell is using his experience of coping with depression to inspire others.
Kenny Rattray, a close friend and coach of Mike, struggled to cope with the boxer's tragic death last September and sank into a deep depression as a result.
After struggling to cope with his feelings for several weeks, Kenny decided to use his experience to reach out to others going through similar ordeals.
Note: Video contains swearing
Using social media to convey his message of using training and exercise as a way of combating mental illness, Kenny revealed his email inbox has gone "haywire" with people seeking advice and help.
Tens of thousands have viewed his messages of hope and Kenny admits the reactions "means the world".
He said: "Every time I look at my phone I've got another five messages.
"My Messenger has gone absolutely bananas.
"I've got 10 people training just now who watched the video. One guy said the post literally saved his life.
"It's really touching. I need to keep this going.
"I'll never get over Mikey, but I've gone back to my roots and what makes me happy."
'He fought to the end' – Tributes to Dundee boxer Mike Towell