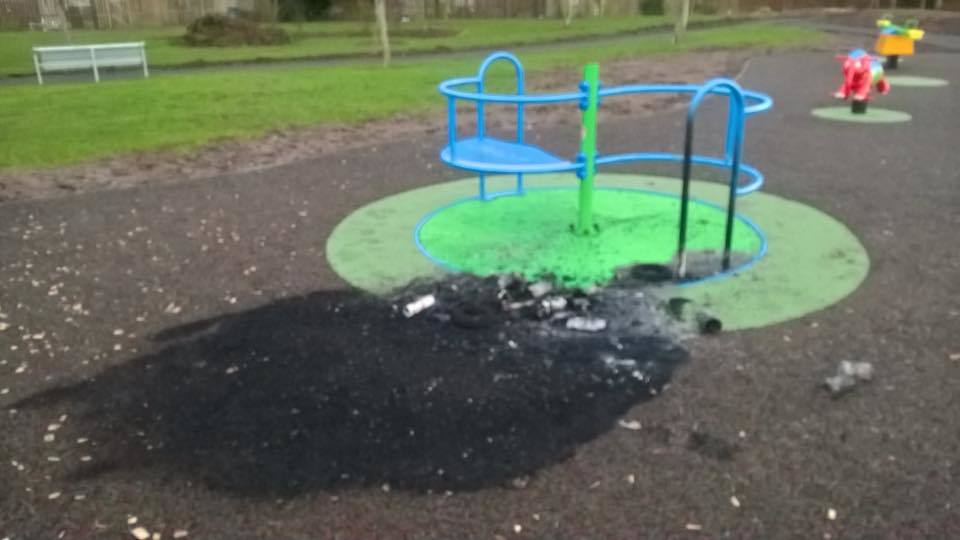 Dundee community activists may  struggle to complete a new play park after the first of the equipment was vandalised twice within weeks of it being installed.
Fintry Community Council and Finmill Safety Panel have spent three years raising the £100,000 necessary to build a play area at the back of Cheviot Crescent.
Over the past few weeks the newly installed roundabout and swings were damaged, with vandals also burning down a bin.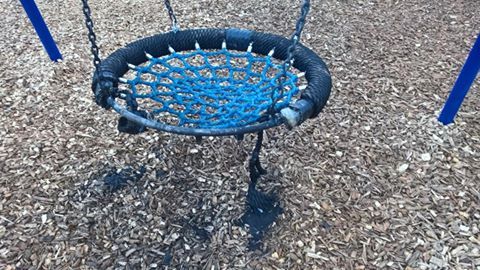 Fintry Community Council chairman Ron Neave said there is not enough money to replace the damaged equipment, but he is hopeful it can be repaired.
Ron said: "I'm going to meet with the police on Thursday to discuss ways to prevent this happening again, and I will also attend a meeting with other community councillors to get an estimate of how much the damage will cost to repair.
"We were due to have an opening day next month, so hopefully the damage can be repaired by then.
"But I don't know what will happen if we need to replace the equipment, as we have no funds to do that.
"It is very disappointing that this has happened. We thought we were doing something good for the community as we are always told there isn't enough for youngsters to do.
"We have involved young people in designing the park and in the planning for the open day.
"So it is a shame that after all this, people are determined to cause damage.
"The bin has had to be taken away as it melted after being set on fire and it seems the safety rubber on the play equipment was disturbed.
"The contractors are not long off the site, and it has already been vandalised twice."
Ron will be talking to the police about having more community officers in the area or the possibility of CCTV cameras.
He added that no one knew exactly when the damage was caused, as it was only spotted when the council's litter team went out to clean the area.
A post on the Fintry Community Council and Finmill Safety Panel's Facebook page stated: "Fintry Community Council are extremely disappointed to see that the as yet unfinished "Powrie" play park has now been vandalised twice.
"It has taken three years to raise all the funds needed and is now very likely that we will struggle to complete the park as we have no extra funding to cover this damage.
"If anybody sees any anti social behaviour in the park we would appreciate if you could contact the police or community safety wardens."