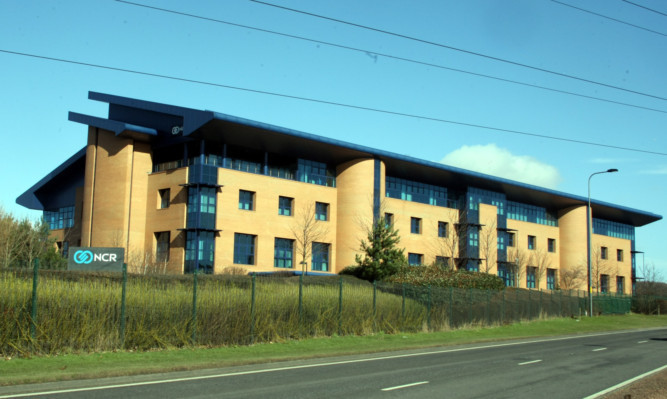 Up to 30 jobs are under threat at Dundee technology firm NCR.
Staff in the company's hardware engineering department have been told they may be made redundant as part of a company-wide restructure "to address the needs of an omni-channel and digital world".
Employees were warned that between 20 and 30 jobs could be lost.
The mandatory consultation on redundancies will begin on Monday morning.
It is the latest in a series of job cuts at the Georgia-headquartered company's Dundee premises.
Around 650 jobs were axed in 2007 as the bulk of its European manufacturing operation was transferred to Hungary.
Two years later the company ceased its manufacturing operations in Dundee completely and cut the number of engineering, marketing and support staff in the city, shedding another 250 jobs in the process.
The headcount was reduced again in 2013 following another round of redundancies at its research and development centre on the Gourdie Industrial Estate but the firm still employs more than 400 staff in Dundee.
NCR has had a presence in  Dundee since 1946 and at its peak employed nearly 7,000 people.
The company's European head of communications Ortrud Wenzel said: "As NCR continues to address the needs of an omni-channel and digital world, we must regularly assess our business and the economic environment around the globe to make sure we remain a strong, competitive company.
"We must also align, ahead of the market, to make the necessary changes that customers demand in order to ensure NCR is in the best possible position to support our customers' future requirements.
"NCR will be realigning its hardware portfolio and will make several organisational changes to its hardware engineering team."
Omni-channel means creating payment systems that can be used by a business whether its customers are making purchases online, in person or over the telephone.
NCR's hardware and software is used in 550 million financial transactions a day.
It has more than 30,000 employees in 18 countries.