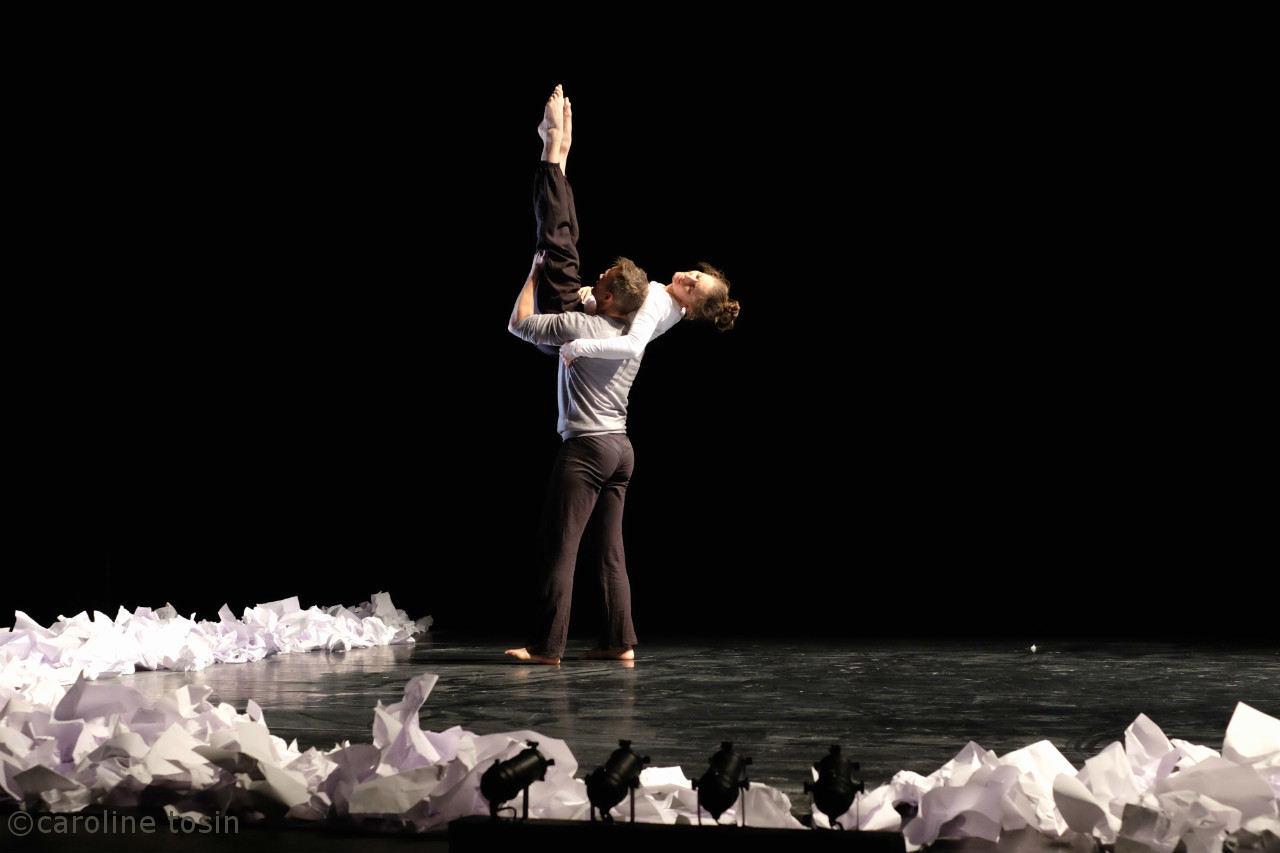 A Dundee dance company will become the first to perform at the site of the 9/11 terrorist attacks next month.
Shaper/Caper will take their critically acclaimed dance-theatre production, Within This Dust, to the 9/11 Memorial Museum as part of the institution's 15-year anniversary programme in April.
Within this Dust is inspired by the iconic series of images by photographer Richard Drew which captured a man falling from the World Trade Centre during the 2001 attacks.
The group were specially invited by the museum to mark the occasion.
The show's creator, Thomas Small, said it was an honour to take the production to the site.
"We have spent a long time developing a relationship with the museum," he said.
"It's a little bit terrifying. The museum have been absolutely brilliant. They are also finding their feet with us and they have just been really open to it being something which will enhance visitors' experience on that day."
The piece has previously been performed in front of survivors and family members and has been met with an emotional but positive response.
Mr Small described a previous performance of the piece in a separate New York venue, when they took part in a cabaret-style evening. After nine comedy pieces from other groups, he was concerned how his production would be received.
"The first pieces had everyone laughing and the audience had had a few drinks," he said.
"It came to Within This Dust, which was just a ten minute section of the show called Falling Man, which discusses whether people jumped or fell from the towers.
"I thought we had made a monumental mistake. At the end, no one clapped.
"After a while, someone gave a very slow clap which spread and led to a standing ovation with people flooding to us after.
"It went from one of the worst moments of my life to one of the best."
Mr Small added: "After that, we had wanted to engage with the photographer, Richard Drew, and he gave us permission to use his work and came to see it in New York. He had mentioned it to friends and colleagues and we ended up with some survivors and families coming along.
"The photographer's wife had to walk out halfway through the show. She told me afterwards it hit too close to home as she'd almost lost her husband that day. She said it was beautiful but too overwhelming."
Richard's own story of capturing the events of September 11 2001 eventually fed into the narrative of the piece, which has been amended and grown since its initial performances.
Mr Small has plans to add more to the performance for next month.
He explained: "We are hoping that we might engage with some of the survivors beforehand and create bespoke, verbatim interviews which can be played through the performance."
The Dundee-born choreographer was previously the first ever artist in residence at BBC Radio 2.
In addition to their performances, Shaper/Caper also delivers a range of dance workshops across Dundee and beyond including Well Good, a project delivered in partnership with NHS Tayside which raises awareness of tobacco.