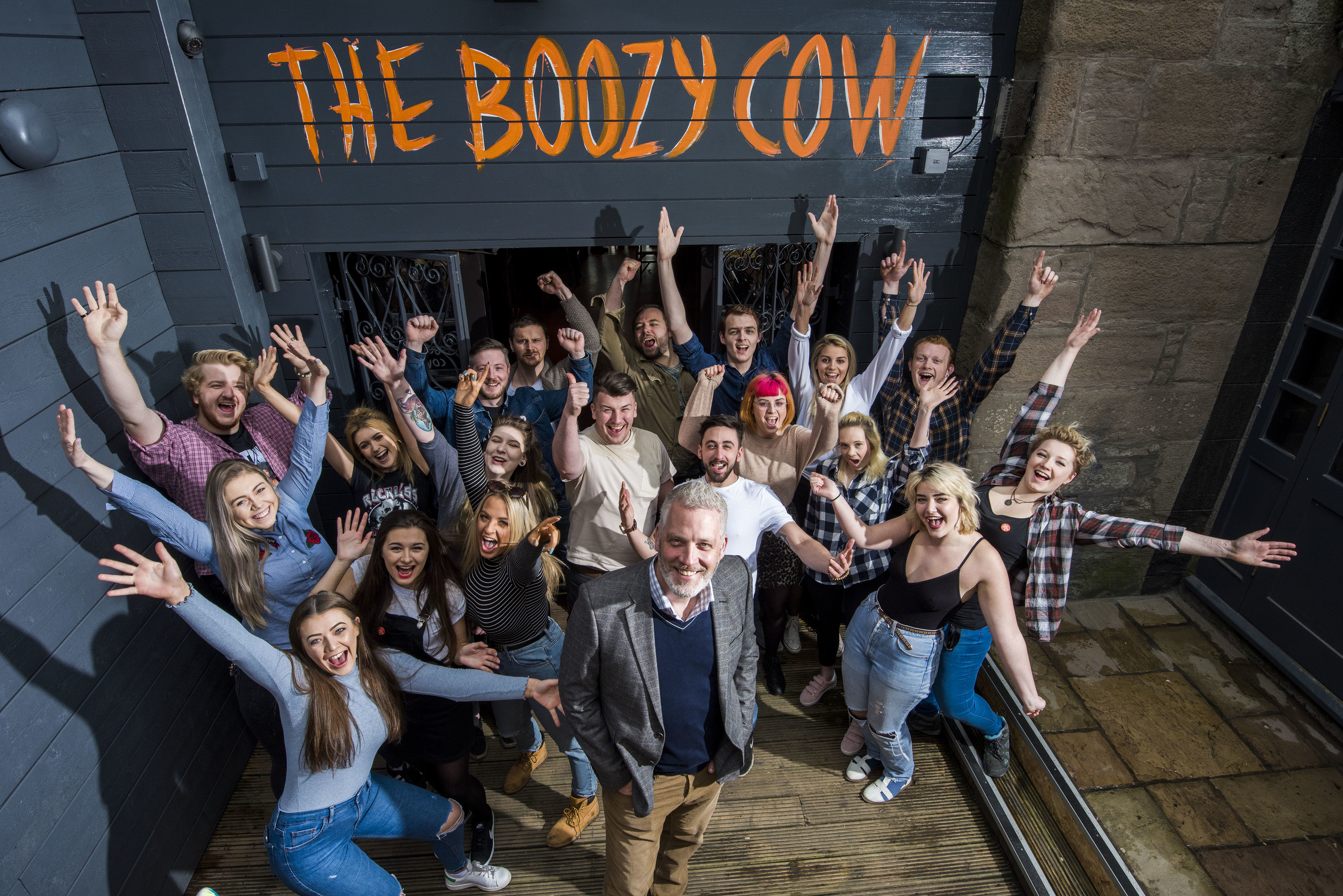 A new restaurant that gives all its profits to charity opens in Dundee  on Monday.
The Boozy Cow restaurant in the former Laings bar in Roseangle will share its profits with five city charities and owner Garreth Wood said he hopes the chain will be able to donate at least £1 million a year to charities by 2020.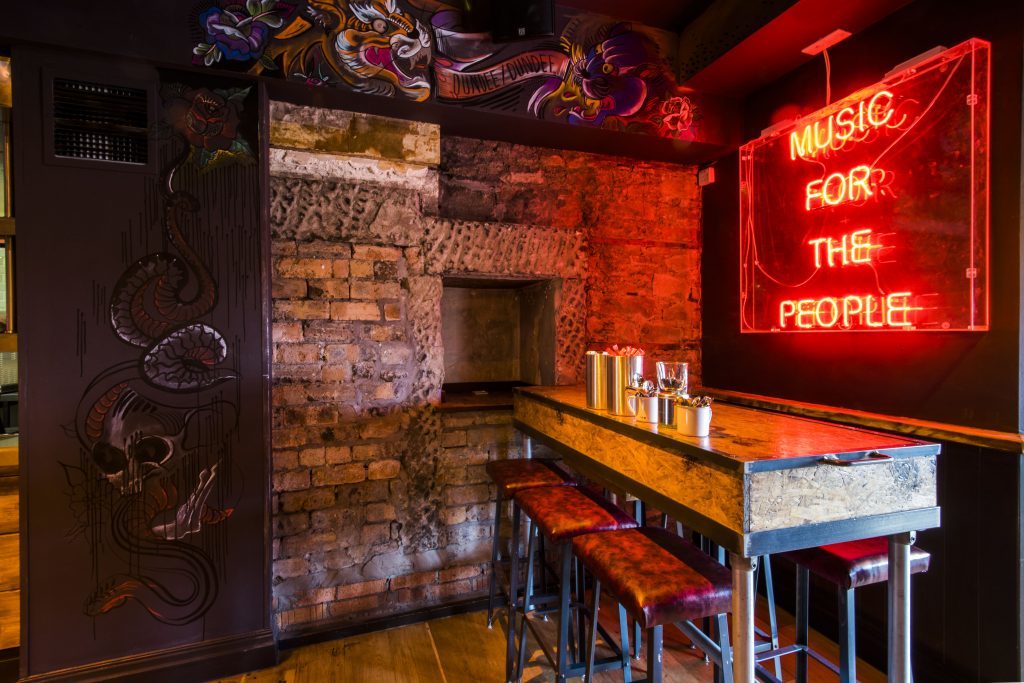 The Boozy Cow chain, which was launched two years ago, already has premises in Aberdeen, Stirling and Edinburgh.
Mr Wood, 38, said he hopes to open further restaurants in Inverness, Glasgow and then possibly St Andrews before considering the expansion of Boozy Cow into the north of England.
He said: "Over the past two years we have have raised just over £500,000 for charity and we want to be able to give away £1 million a year by 2020.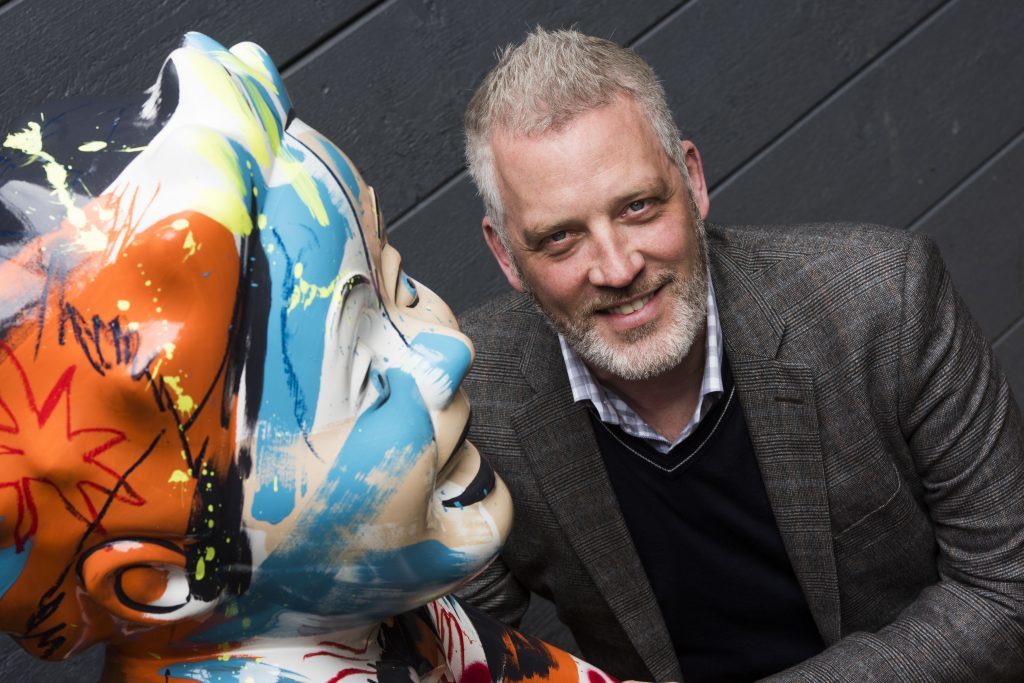 "We do exactly what we say we are: we publish our accounts and have them audited so we are very transparent about giving 100% of our profits to charity."
Mr Wood, the son of Aberdeen-based oil billionaire Sir Ian Wood, has run restaurants since he was 25 and said he launched Boozy Cow to put his business expertise to philanthropic use.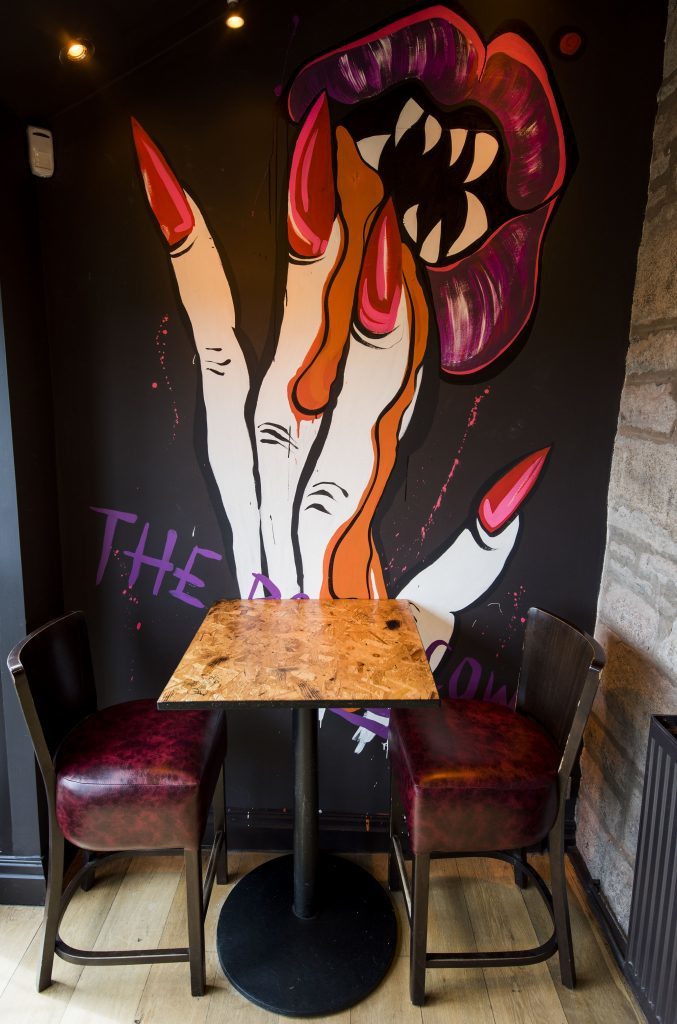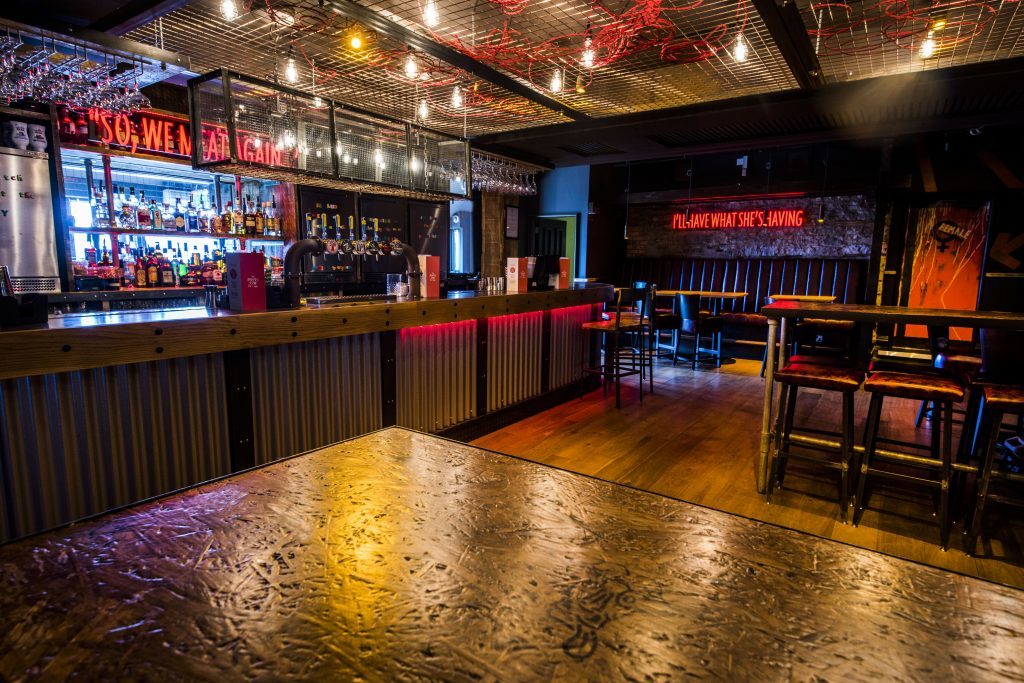 He said: "I love the philanthropic side of my work and am pretty good at running bars and restaurants so a couple of years ago I sat down and said why don't we combine the two?"
The charities that benefit from each restaurant are chosen by staff, which Mr Wood says gives employees an even greater stake in the success of the business.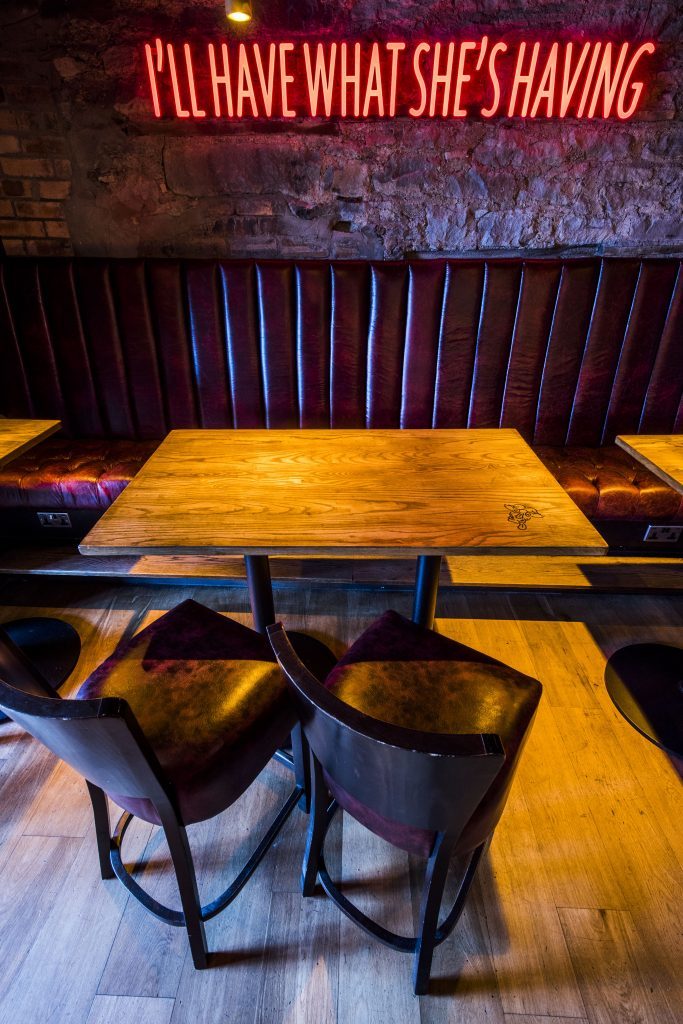 In Dundee the chosen charities are Art Angel, which uses art therapy to help people with mental health difficulties, youth charity The Hot Chocolate Trust, Dundee Women's Aid, the Mid-Lin Day Care Centre and Help for Kids.
Mr Wood added that while Boozy Cow is a charitable enterprise, he expects customers to be drawn in by the quality of food on offer.
"We are a burger and cocktail bar serving good local produce," he said.
He said the company has its own herd of cows in the Cairngorms and that all patties are prepared and cooked on site.
In terms of covers, the Dundee restaurant will be the largest Boozy Cow restaurant so far and the company has retained Laings' famous beer garden at its refitted Roseangle premises.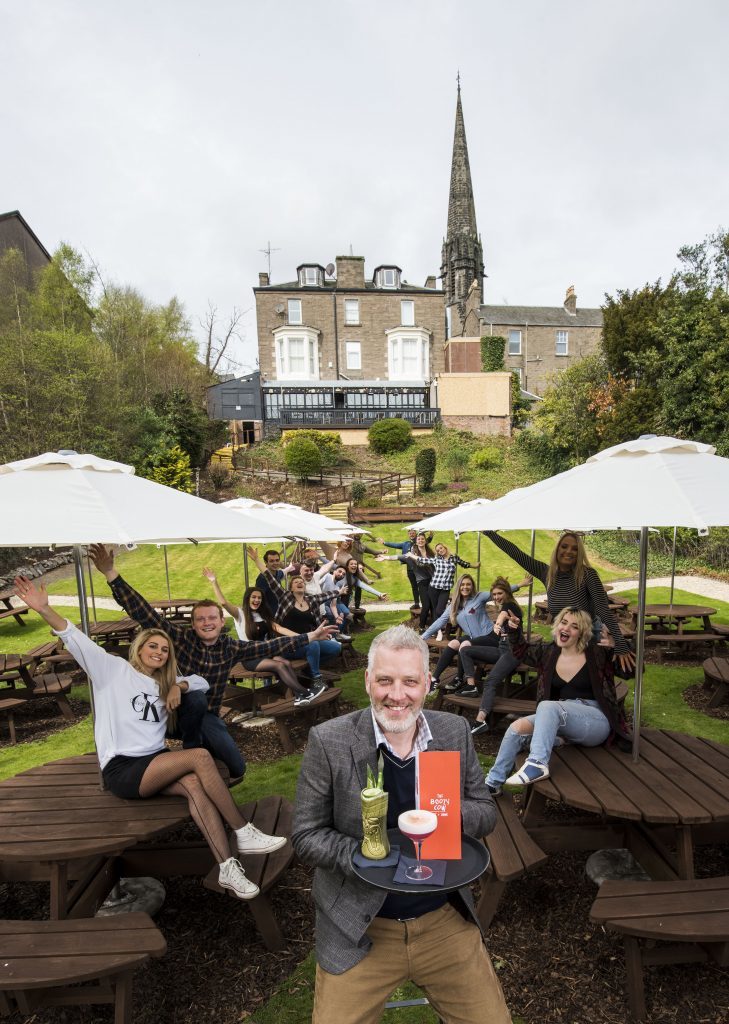 Mr Wood said the city was an obvious choice for his latest restaurant.
"I think Dundee is possibly the most vibrant city in Scotland at the moment. There is a real buzz about it," he said.
"It's somewhere that is definitely on the up. We've had it on our radar for a long-time."
Thirty-five new jobs have been created in Dundee and more than 150 people applied for jobs in the restaurant when it began recruiting at the start of the year.
Delight for chosen charities
Charities in Dundee have expressed their delight as being selected as beneficiaries of Boozy Cow's profits.
The five charities only found out this month they were to benefit from Boozy Cow's support.
Rosie Summerton, manager of Art Angel Dundee, said: "It was all quite out of the blue, to be honest. We were approached by Boozy Cow who asked about the project and what we did.
"They found out about some of our work from staff — when they were recruiting people they were asking for what charities they thought they should be supporting.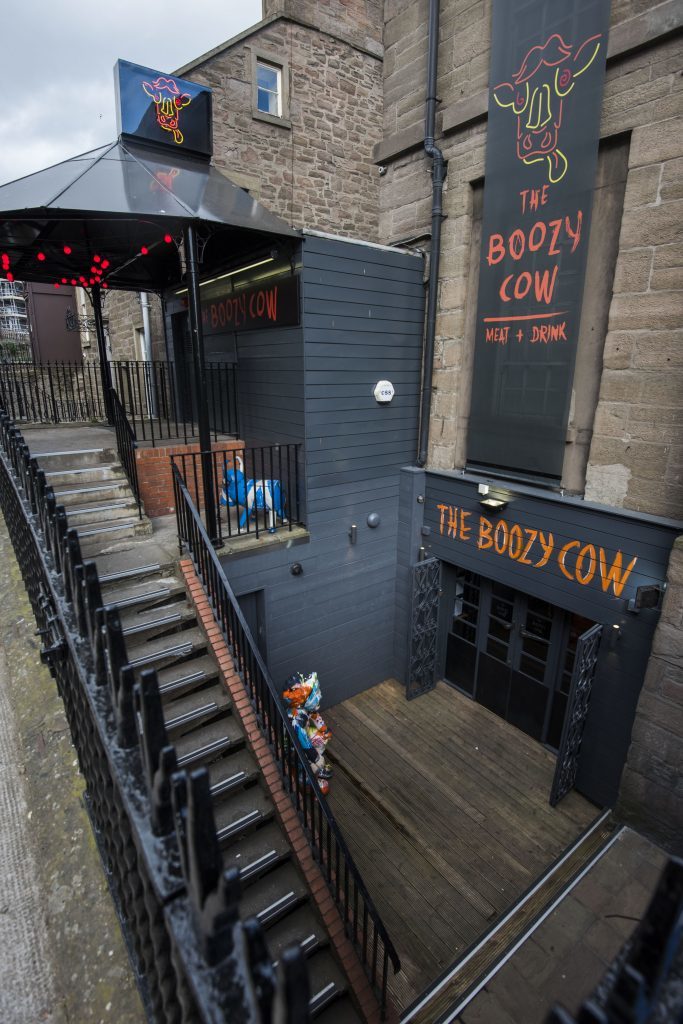 "It was really good because I think most of the people they were employing are quite young, and it was good to know young people in Dundee know what we are doing.
"The money will probably be spread across the whole organisation but we haven't had much time to think about it yet.
"It is unrestricted funding, though, so we can do what we want with it. Whether we put it into general costs or specific projects, we're not sure. We are quite keen to continue working with LGBT groups so it might go into that.
"We will be working in partnership, not just receiving funding, so their staff will come to Art Angel for volunteering and taking part in workshops."
Charis Robertson of Hot Chocolate Trust said: "Hot Chocolate Trust is deeply committed to supporting young people in Dundee to thrive. It was encouraging and humbling to receive the phone call from the Boozy Cow last week, telling us we had been nominated as one of their charity partners.
"Their business model and philanthropic vision is incredibly inspiring, and their financial support comes at an ideal time for Hot Chocolate Trust as we seek to develop and strengthen the work we do with young people.
"We took some young people to the opening event and we were all blown away by the food, milkshakes, atmosphere and the brilliant staff.
"We are very excited to partner with the Boozy Cow in the months and years ahead, to together make a real difference in the lives of young people in Dundee."
Irene Sutherland of Mid-Lin Day Care said: "We are so pleased that the Boozy Cow has chosen Mid-Lin Day Care as one of their chosen charities. This is both an honour and a pleasure to be connected to such an amazing and insightful foundation.
"This partnership will contribute to our on-going support of service users who attend the centre and assist us in the continued development of the charity."
A spokeswoman for Dundee Woman's Aid said: "Dundee Woman's Aid is absolutely delighted to have been chosen to partner with the Boozy Cow.
"This news came totally out the blue for us and our partnership will undoubtedly have a positive impact in improving services for the women, children and young people experiencing domestic abuse in Dundee."
Help for Kids will also receive a share of the profits.