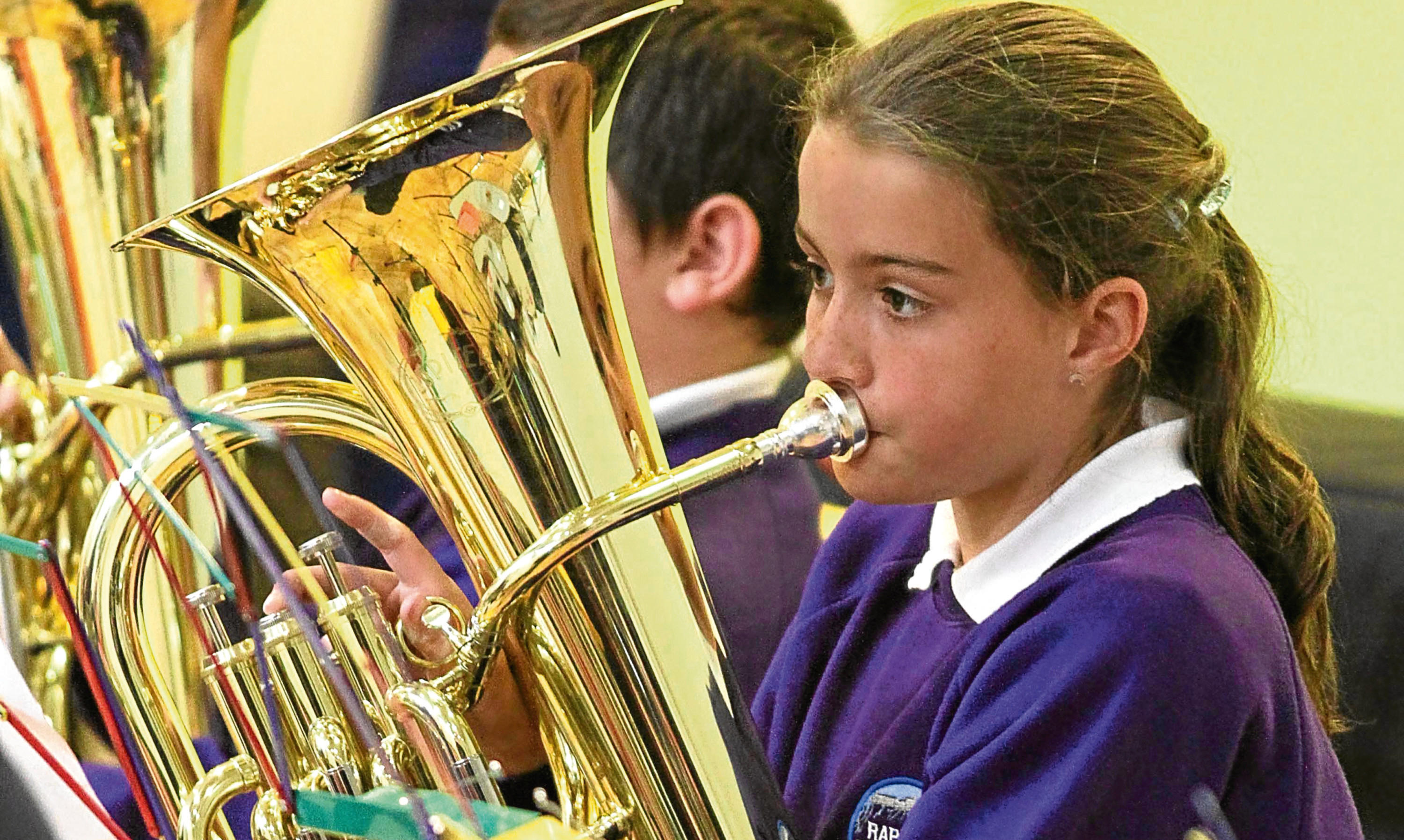 The long-awaited Big Noise orchestra are looking for five new string instructors, as the start date for the inspirational youth music project inches closer.
Upper and lower string music teachers are being sought for the Big Noise orchestra in Douglas, which is due to begin working with children in the autumn.
The Big Noise project is an initiative set up by Sistema, which hopes to create "permanent social change" in some 
of the most deprived areas and 
communities in Scotland.
Already a working success in Stirling, Glasgow and Aberdeen, the Big Noise orchestra will engage with pupils from Claypotts Castle and St Pius primary schools and the council hopes pupils in primary years 1-3 will be involved.
Sistema are now searching for five qualified string instrument teachers, who will help guide the Dundee orchestra as it strives to develop its immersive music education and social development programme.
The group said: "We are excited to be launching our fourth Big Noise centre in Douglas, Dundee and this is this is an exciting opportunity to join the programme as a musician or teacher as we launch in the community."
Clare Brennan, a trustee of Optimistic Sound – who are helping fund the programme – said it was wonderful to see the project start date draw nearer.
She said: "It's so great, that after all this time and effort that everyone has put in bringing the Big Noise orchestra to Dundee, that we can now start to see a tangible object.
"The Big Noise orchestra won't just benefit young people in the city, it will provide jobs for a number of talented music teachers in Dundee too.
"There is such a rich musical tapestry in Dundee, and a lot of talented teachers who will be able to help transform so many lives.
"The Big Noise orchestra is about so much more than teaching children how to play a musical instrument and I am sure it will have a transnational affect on the lives of everyone involved."
Applicants need to be educated to a degree level or equivalent, and have a track record of working with varied groups of young people and will be required to work three to four days per week.
Upper and lower string instruments include cello, double bass, violin and viola and the closing date for applicants is Monday May 22, with the selection process being carried out by Tuesday June 13.
The Big Noise orchestra was founded in Scotland in the Stirling town of Raploch in 2008, based on a social movement which originated in Venezuela called El Sistema.