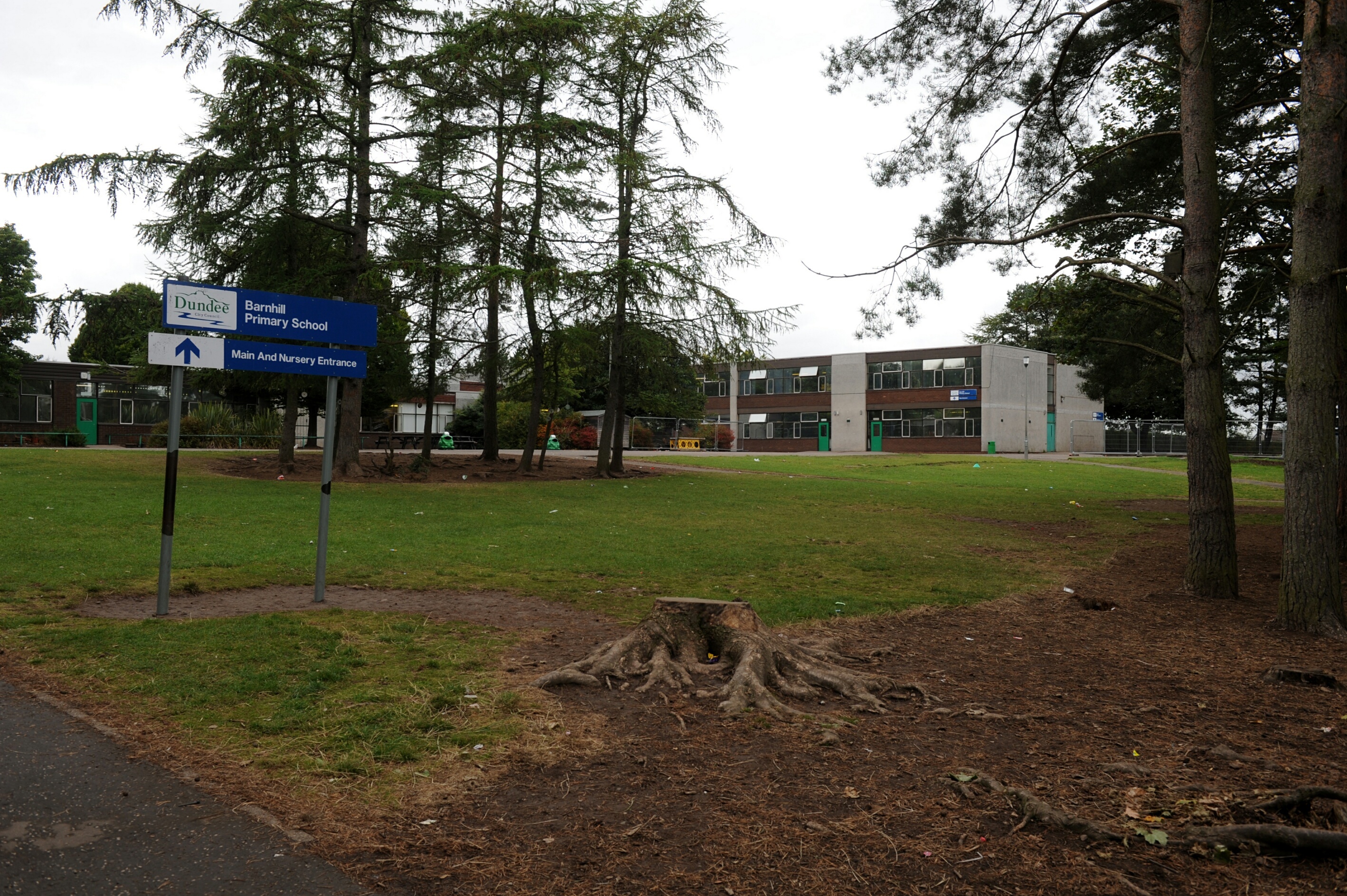 Dundee City Council has said introducing "composite classes" at a primary school hit by a staffing crisis is the best use of resources.
Earlier this year it emerged primary one pupils at Barnhill Primary School had been taught by five different teachers over the course of the year because of staffing issues.
Now parents have reacted with alarm to a letter from the school's headteacher Angela McGechaen that states classes are being "reconfigured" for pupils in primaries one to four.
Asking for parental feedback, the letter states: "We will be re-configuring the current P1 to 4 classes. Some of these classes may be straight classes, others will be composite.
"Staff have previously mixed the children by RWI/Literacy groupings but if there is anything else you would like us to consider, please can you let me know by the end of this week."
Angela McGechaen wrote to parents in April about the shortages affecting the school.
There had been several departures while one teacher was unable to return to work after the Easter holidays because of "pregnancy-related complications."
Another quit because of the length of her daily commute across Dundee.
In her letter this week Mrs McGechaen said the school, which has around 450 pupils and another 60 in nursery, had been allocated three newly-qualified teachers and four new permanent members of staff.
According to Dundee City Council's guidance on composite classes they are introduced if the number of pupils in one year in significantly bigger than in one of the years above or below them.
So, for example, instead of having a class of 35 primary two pupils and another of just just 15 primary three pupils, some of the younger pupils are moving into a composite class with older children.
But some parents were concerns about the introduction of composite classes for younger children.
One posted online "It's definitely not ideal" while another responded "I definitely don't want this to happen".
Councillor Georgia Cruickshank, Labour's spokeswoman on Children and Families Services in Dundee, said: "I can understand parents being anxious about this.
"One of my daughters was in a composite class and it added nothing but strife.
"I thought we have moved away from composite classes in Dundee so I am surprised to hear they are coming back."
A Dundee City Council spokesman said composite classes are smaller than single year classes.
"With composite classes, head teachers are making decisions to organise the classes to make best use of available staff, resources and space to meet pupils' needs," he said.
"The maximum size of any composite class is 25 pupils.
"Parents are advised to contact the school directly to discuss any issues they may have"
More information on Dundee City Council's approach to composite classes is available on their website.