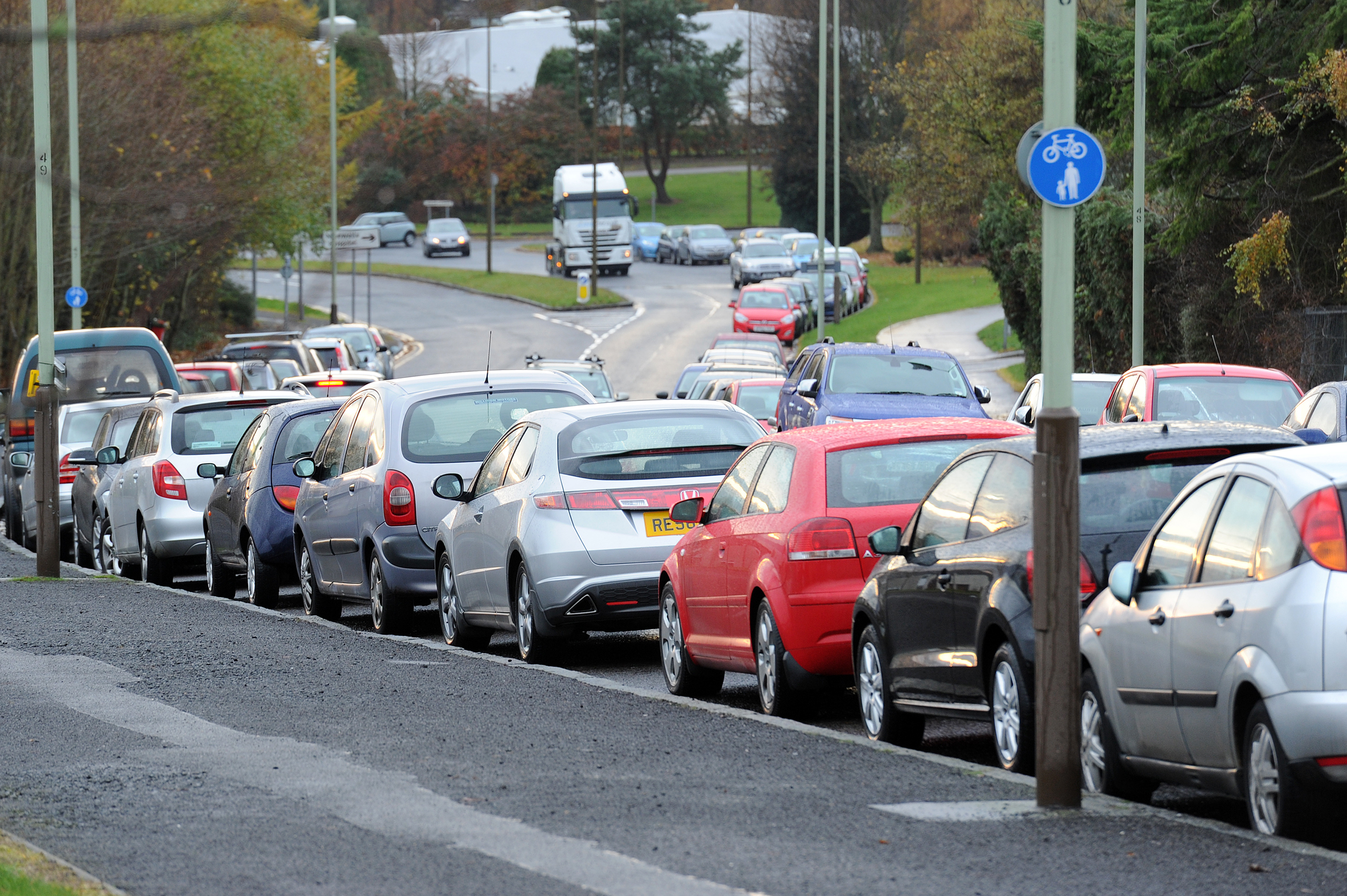 West End councillor Fraser Macpherson has called for cross-party talks in the wake of an increase in complaints over Ninewells Hospital parking.
Mr Macpherson has written to NHS Tayside chief executive Lesley McLay urging the healthboard to invite politicians of all parties together to respond to growing anger over hospital parking.
The Liberal Democrat representative has reported an increase in complaints over the way private firm Indigo operate parking facilities.
Local homeowners living around Ninewells have also expressed their frustration over patients and visitors parking on residential streets.
Mr Macpherson said: "In recent months, I have received increasing numbers of constituent complaints about increasing car parking charges at the Ninewells Hospital site and the vehicle capacity issue at the site with complaints about extensive waits at certain times to find a parking space.
"Additionally, I receive regular concerns from constituents who live in the area adjacent to the hospital site about vehicles being parked on-street, causing obstruction and difficulties for residents trying to park near their home.
"I think it is high time that there were proper and positive cross-party discussions to look at ways of improving the parking situation for out-patients, NHS staff and hospital visitors.
"I am hoping there is a positive response from Shona Robison and Lesley McLay to my call and that, by working together positively, ways of improving the car parking problems at Ninewells Hospital can be found."
North East MSP Bill Bowman has said he would be willing to participate in discussions.
He said: "I am well aware of the ongoing problems with parking at Ninewells and would be happy to participate in any meaningful discussions with the health board."
Indigo Parking has come in for consistent criticism over the way it operates parking facilities within Ninewells.
Ninewells remains one of just three Scottish hospitals where patients, staff and visitors are required to pay for parking.
The Scottish Government blames a long term agreement, pre-dating its tenure, for the reliance on firms such as Indigo.
Health secretary Shona Robison said: "I would like to be able to abolish charging at the three PFI car parks too but, unfortunately, these facilities are locked into long-term contracts with operators which precede this Government. We continue to keep these under review."
A spokesperson for NHS Tayside said: "Correspondence from Councillor Fraser Macpherson regarding parking at Ninewells Hospital has been received today and a response will be sent in due course."